---
When it comes to women's tennis in the modern era, there has been no larger-than-life icons from the sport other than sisters Serena and Venus Williams. The siblings have pretty much ruled the entire women's circuit since the turn of the new millennium, and with both of them now in their mid-30s, Saturday's showdown at the Australian Open Final only goes to show that they're not done lording over the WTA Tour.
However, only one of them will leave with the Daphne Akhurst Memorial Cup when all is said and done. Let's take a closer look below at the winding paths that Venus and Serena have travailed together and apart to set up the monumental showdown in Melbourne, as well as predict who will come out on top once more from the greatest sibling rivalry in all of sports.
---
The Williams Sisters Rivalry Over the Years: Analysis and Predictions for the 2017 Australian Open Final
Line: Serena Williams (-550) vs. Venus Williams (+375)
View all 2017 Australian Open Odds in the following links:
Women's Singles Final | Men's Singles Final
What's at Stake for Serena
To say that Serena is chasing history this Saturday would be a major understatement. As a matter of fact, she's aiming not just for one more milestone in her already illustrious career, but she's actually in line to become the undisputed, greatest female tennis player of all time.
First off, Serena's looking to extend her own record of Australian Open titles in the Open Era to seven. The seven titles would also tie her with the legendary Margaret Court for the most Australian Open championships won period. A victory would also mean that she'll reclaim the number one spot in the WTA Women's Tennis Rankings from current leader Angelique Kerber.
Lastly, and more importantly, Serena is aiming for her 23rd-career Grand Slam title, which would break her tie with Steffi Graf for the most Grand Slam titles in the Open Era.
What's at Stake for Venus
Venus has won seven Grand Slam titles throughout her career, but none of them have come from Down Under. She's made it to the final round of the Australian Open just once in the 16 trips to Melbourne prior to this year, and she missed out on winning the championship back in 2003 against none other than – you guessed it – her younger sister.
2008 was the last time that Venus had won any Grand Slam tournament (Wimbledon). Since then, she's struggled to find her dominant form. By late 2011, she was sadly diagnosed with Sjögren's Syndrome, and she's been continually battling the rather unique auto-immune disease up until this very day.
A win this Saturday would not only mean that Venus got the better of her sibling again, but it would also signify a valiant victory and a means of inspiration for all the people suffering from the same disease that she has.
How They Got to the Australian Open Final
In typical fashion, Serena blazed through her Australian Open competition barely breaking a sweat. She has yet to lose a set in the tournament, and she didn't lose more than five games in any given set in five of her six matches thus far. Then again, she only got to face one top-10 opponent in those six bouts. She met No. 9 Johanna Konta in the quarterfinal round and easily cruised to a 6-2, 6-3 decision at that.
Not to be outdone, 13th-seeded Venus found little resistance from her competition through the first five rounds of the tournament, having won all those matches in straight sets. But similar to her sibling, she had the double-edged privilege of going up against weaker competition. Each of her opponents from the first four rounds were ranked outside of the top 80, and none of the ladies she's faced in Melbourne these past few days were from the top-20 tier.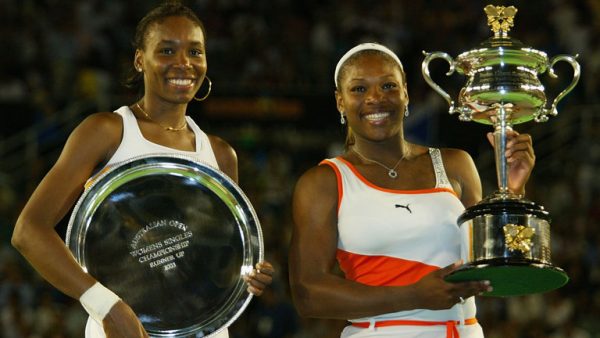 The Siblings Head-to-Head
Having to fight your own flesh and blood tends to bring out the utmost best in you, and that principle can certainly be applied to the Williams sisters' rivalry. Serena and Venus have crossed paths in WTA Tour 27 times, and the results are not as lopsided as you may assume, with Serena holding a slight 16-11 edge in their head-to-head matchups overall.
But in terms of marquee showdowns, the upper hand goes to Serena. She has a 6-2 record in Grand Slam Finals versus her older sister, recently beating her other half in the 2009 edition of Wimbledon – the tournament where Venus won five of her seven Grand Slam titles.
If we're strictly speaking about the Australian Open, though, there's not a big sample size to work with. The two have squared off in Melbourne just twice, with Serena winning the title match in 2003 (as mentioned earlier) and with Venus drawing the first blood in Melbourne during the second round of 1998's installment of the tournament.
While it seems as if the scales are tipped highly in favor of Serena right now, there are still a couple of facts that should give Venus more credit. One is that their last six meetings on the hard court have resulted to a deadlocked record of three wins apiece.
The other is that after Venus won Wimbledon in 2008, Serena's not been able to win more than two-consecutive matches against her sister. The Serena-Serena-Venus winning pattern in their head-to-head bouts that followed has occurred three times in succession. And guess what? Serena won the last two meetings against Venus (Wimbledon and the U.S. Open; both in 2015). If you're superstitious enough to believe that this strange trend will continue for a fourth-straight time, then you should probably be on Venus' side already.
The Final Verdict
As uplifting as Venus winning her first Australian Open title would be, you simply cannot compare her current and lifetime bodies of work to her younger sibling. As such, count on Serena (-550) to cement her legacy as a true tennis legend this Saturday with a straight-sets victory over her best friend-slash-foe.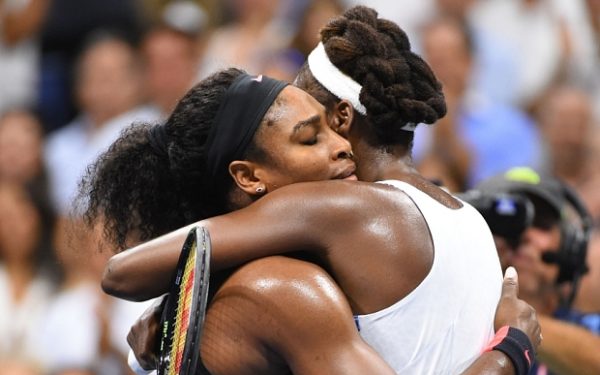 Create a betting account now to win big from the Williams sisters' massive showdown before its too late!

2,246 total views, 1 views today
Comments
comments