UPDATE 2016: View the most recent addition to Celebrities Who Bet on Sports for updates on which one of your favorite personalities have joined the ranks. 
Some of the biggest names in entertainment have no shame in wagering on their favorite (or not so favorite) sports teams just because they can.
[sc:CELEB250 ]
While us regular folks tend to stick to handshake deals and shots of liquor in sports bars or place sports bets privately online, these celebrities have an obsession with showing off their deep pockets and their uncanny ability to blow it all away within seconds, all within public eye.
Here are ten of the biggest celebrity sports gamblers:
10. Dana White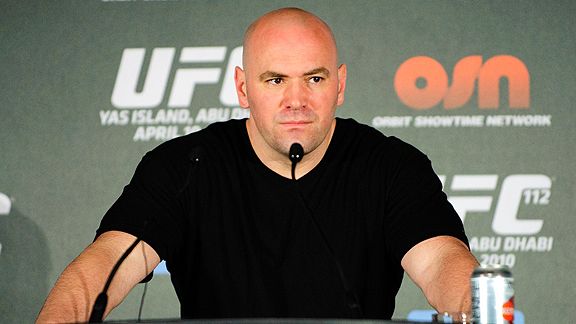 Skinny: Bet big on NBA Finals as part of his gambling addiction
Dana White loves the business in Vegas… sort of.
The UFC President often spends his time in Vegas, not only bringing the premier mixed martial arts promotion to Sin City, but also bringing his gambling addiction as well.
He was notable as one of the biggest gamblers in Palms Casino Resort as evidenced by dinner tabs costing around $20,000 plus $10,000 tips and tipping dealers around $100,000. However, he cut ties with the Palms after the casino reduced his gambling credit line in half.
People will also remember his deal with Snoop Dogg, as he paid the rapper $20K after his Celtics lost to the Lakers in the 2010 NBA Finals (see video, 5:40 mark).

9. Tiger Woods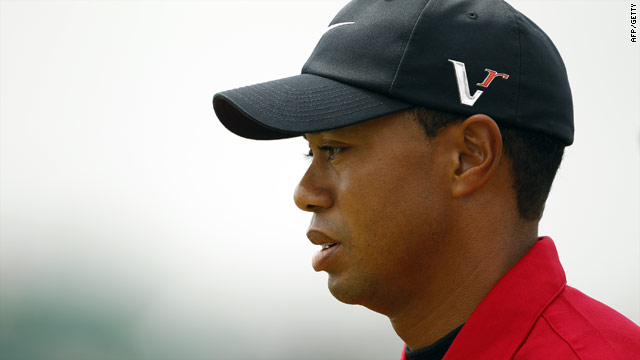 Skinny: Bets $250,000 per hand in blackjack
Besides gambling with his wedding vows, Tiger is also one of the biggest sports gamblers around.
During his many visits to Las Vegas hotel casinos, Tiger would have affairs of the heart with one of his many ladies (including porn stars) upstairs and resumed activities downstairs at one of the high stakes blackjack tables where he is known to bet very high on every hand.
Moreover, he reportedly has a $1 million limit at the MGM Grand Casino.
8. Ashton Kutcher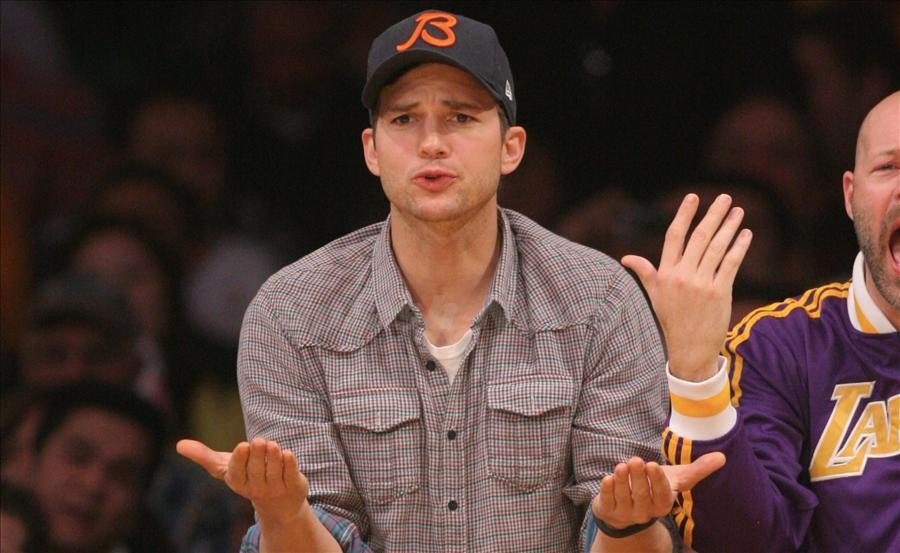 Skinny: Ran a sports gambling ring
Ashton Kutcher made a surprising claim in which he fronted a large sports-betting syndicate. According to his interview with Esquire, the Two and a Half Men actor describes a sophisticated operation that was clearing hundreds of thousands of dollars per week during college football season.
His story was checked out in Las Vegas. A gambling insider noted that Kutcher might be the one featured in Michael Konik's highly-acclaimed book The Smart Money: How the World's Best Sports Bettors Beat the Bookies out of Millions.
7. John Daly
Skinny: Lost over $50-$60 million in casinos
Daly has a gambling problem and he knows it.
In his 2006 biography, Daly said he lost an estimated $50 to $60 million over 12 years at casinos.
He recounted winning the $750,000 prize money in a WGA tournament before driving to Las Vegas to gamble it all. But that was not the end; he lost another $900,000 within 5 hours of playing the $5,000 slot machines.
6. Charlie Sheen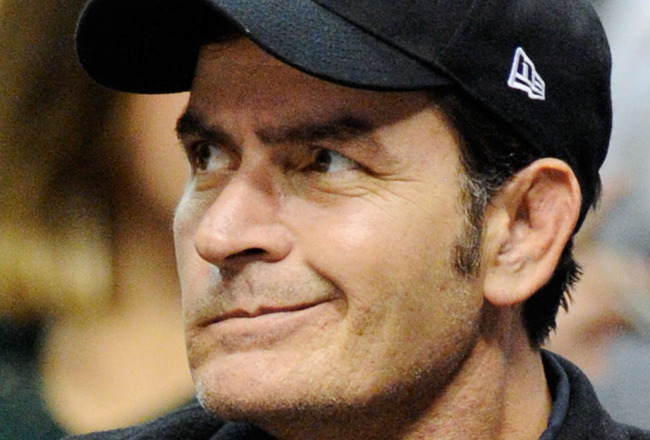 Skinny: Endorsed a sports gambling website
Before his public meltdowns and Twitter rants, Charlie Sheen was making wheelbarrows full of cash for his work on "Two and a Half Men." Try millions an episode.
But even when his acting career went haywire, his gambling tendencies seem to have stayed grounded. During his spell of erratic behavior last year, Sheen launched a gambling website to capitalize on sports such as basketball, baseball, and horse riding.
As he said in rants, he's #Winning!
5. Birdman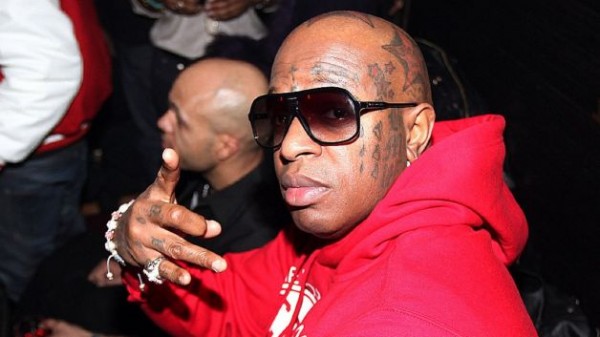 Skinny: Bet large on Super Bowl and NBA Finals
Veteran rapper Birdman is one of those gamblers that just likes to throw money around without rhyme or reason.
The Cash Money CEO lost $2 million wagering the Miami Heat would win the NBA Championship over the Dallas Mavericks. (We all know how that turned out)
But that loss didn't mean that all bets were off. After winning $1 million in his bet for Green Bay Packers on Super Bowl XLV, Birdman tweeted that he plans to put out $5 million for the Patriots at Super Bowl XLVI, which was challenged by a betting company.
He turned that down and hasn't made a bet since.
4. Michael Jordan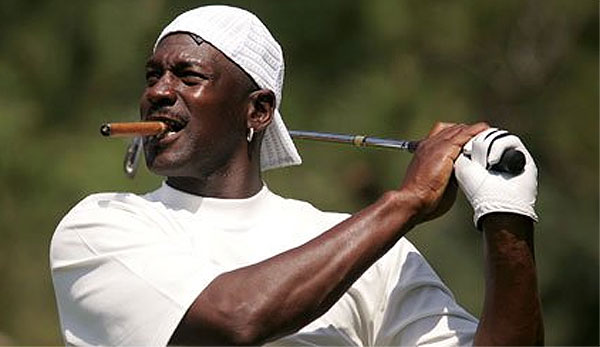 Skinny: Gambling millions on the golf course and at the poker table.
We all know that Michael Jordan loved to win more than any when he was on the court. Off the court, he also loves that very same rush, but in other endeavors.
While Jordan was still in the NBA, he would frequently be spotted at the high-roller's table in Atlantic City even on the the nights before games.  It got so bad that the NBA had to launch an investigation on his habits.
Conspiracy theorists believed that his first retirement from basketball in 1993 was not a retirement at all, but a secret forced suspension by the league due to his gambling habit. (It was never proven).
Today, his "Airness" is still betting a ton of money in various gambling environments.
A friend named Richard Esquinas publicly claimed that Jordan paid him $1.25 million in golf-related bets.
That claim was also followed by tales having Jordan dropping hundreds of thousands of dollars on poker tables along with former NBA players like Charles Barkley.
Speaking of which…
3. Charles Barkley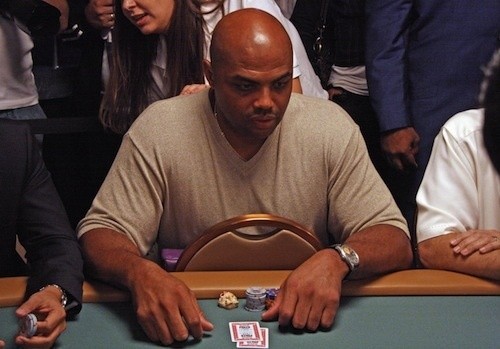 Skinny: Won and lost big amounts at casinos in a short span and owed a casino $400,000
Charles Barkley famously said, "I'm not a role model" during his playing career. He extends that notion of himself up to his post-playing days – unless of course you're including fellow gamblers into the peer group.
Sir Charles is a high-stakes gambler but denied he had a problem.
In 2006, he went on record to say that his love for gambling cost him $10 million. He also claimed he lost $2.5 million in six hours.
Eventually, Chuck acknowledged that he was an addict and even thought of quitting.
We're still waiting Chucky…
2. 50 Cent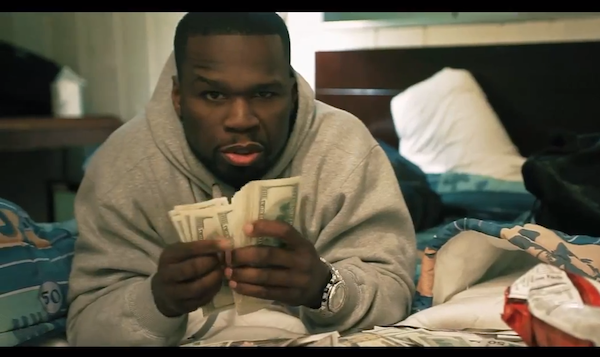 Skinny: "Followed voices in his head" and ended up $500,000 richer
Add all the millions in record sales, successful business ventures, and lucrative endorsement deals, 50 Cent is "stanky rich".
So it's pretty obvious that Mr. Curtis Jackson can bet a lot of money because he can.
In 2012, he bet and won $500,000 in the NFC Championship Game between the 49ers and Giants after he "followed the voices in his head".
Some times I hear voices in my head they tell me thing. Like bet on th GIANTS so I listen now look http://t.co/k9WGeSbt

— 50cent (@50cent) January 23, 2012
Another notable wager he made was when he bet $1 million on his former bromance partner Floyd Mayweather Jr $1M in his bout against Oscar de la Hoya. 50's faith paid off when Pretty Boy Floyd won by split decision.
He really does "smell like a vault".
1. Floyd Mayweather Jr.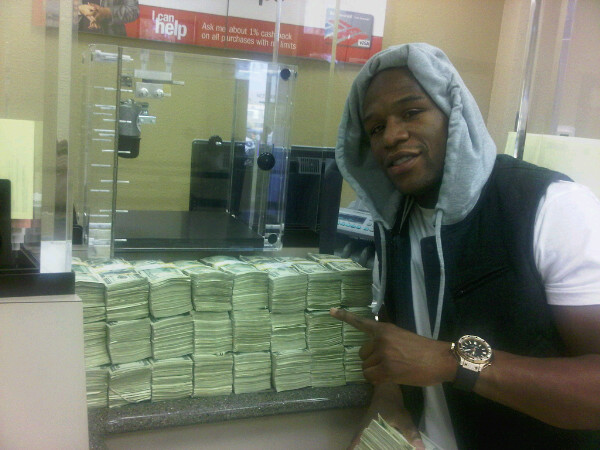 Skinny: Tweets photos of his seven-figure wagers on sporting events
He calls himself "Money" and lives up to it every time.
If there is a big sporting event, Floyd's Twitter followers shall expect a photo of his bet ticket. "Money" often places seven-figure bets on any major sporting event – from the Super Bowl to the NBA Finals.
He most recently bet $5.9 million and $5 million on the Miami Heat to win both Game 7 of East Finals and Game 7 of NBA Finals, respectively.
A seven-figure amount of money is very big for an ordinary person, but not for Floyd. This is a classic example of a low-risk, high-reward bet for a guy who makes almost $90 million a year.
Some of our Celebrity Gamblers have a knack for turning big bucks into bigger bucks while others not so much. They catch a lot of flack for putting the lifetime salary of an average Joe on the table but if to them $1 million is equivalent to $100 to the rest of us, should we care? What if you had famous player capital to back up your bets? Share this article on Facebook, Twitter, and Google+ with the tools below and share your thoughts along with it.
[sc:CELEB620 ]
11,626 total views, 2 views today
Comments
comments