---
Without question, the New York Yankees are the most storied franchise in baseball history. Some of the very best – perhaps even the very best – to every play the sport have worn the famous Yankee pinstripes. There have been hundreds of great players that have played for the Bronx Bombers over the years, but let's narrow it down to the top 50 greatest Yankees of all-time.
---
Most Recent Articles
---
Top 50 New York Yankees of All Time
50. Sparky Lyle
Lyle twice led the American League in saves for the Yankees, and won the 1977 AL Cy Young Award as he went 13-5 with a 2.17 ERA and 26 saves in 137 IP.
49. Bob Meusel
Meusel was a wildly productive player, as he averaged a .309 average with 123 RBIs over his 11-year career, 10 with the Yankees. He went to the World Series in six of those seasons and had eight RBIs in the Bombers' first World Series win in 1923.
48. Catfish Hunter
Catfish goes down in Yankees history as the Bronx Bombers' first big fish free agent signing—the first of many, as it turns out. Although Hunter didn't have a glittering career in pinstripes, he did have a great debut season (23-13, 2.58 ERA), he did contribute to their 1978 World Series win.
47. Bill Skowron
Bill "Moose" Skowron was a five-time All-Star for the Yankees in the 1950s he hit .300 five times. He made his name with some great World Series performances, though, and went .293 with 29 RBIs in 39 career games.
46. Rickey Henderson
Rickey's short stint with the Yankees was a wildly productive. Over his four-plus years in the Bronx, Henderson hit .288/.395/.455 with 513 runs in 596 games. His 1985 season was arguably MVP-worthy, as he hit .314 with 24 homers, 72 RBIs, 146 runs, and 80 stolen bases. He also became the Yankees' all-time stolen base leader during that time, and still holds the single-season record with 93 in 1988.
45. Eddie Lopat
Lopat was already a good pitcher before he was traded to the Yankees from the White Sox, but he became great after he landed in the Bronx. Lopat went 113-59 during his seven-plus year Yankee career, including 4-1 with a 2.60 ERA in the World Series.
44. Spud Chandler
Chandler didn't make it to the majors until he was 29 years old, but he was outstanding when he did. He played his entire career with the Yankees, and finished with a 109-43 record. That .717 winning percentage is the highest among pitchers with at least 100 wins. He also won't the 1943 MVP award after he went 20-4 with a 1.64 ERA.
43. Mike Mussina
Mussina had the bad fortune of joining the Yankees in between World Series wins, but he still deserves to be considered one of the greats. He won 123 of his 270 career wins during his eight seasons with the Yankees, and did it with incredible consistency.
42. Bobby Murcer
Murcer had the tough task of living up to Mickey Mantle comparisons, but he was a very good player in his own right. He cemented his spot as one of the most beloved Yankees after his amazing game-winning performance after the passing of Thurman Munson.
41. David Cone
Cone ended up winning just 64 games in 5.5 seasons at the Bronx, but like most great Yankees, he made his impact during the postseason. Cone started a dozen games in the playoffs, and went 6-1 with a 3.86 ERA.

40. Orlando Hernandez
Hernandez ultimately had a relatively short and mediocre major-league career, but El Duque's role in their championship teams from 1998-2000 cannot be overstated. Hernandez was absolutely instrumental during those postseasons, where he went 8-1 with a 2.20 ERA over 10 starts. He's rightfully deserving of a spot in Yankees lore for his contributions to the three-peat.
39. Roger Clemens
Clemons may have spent his age 36-40 and 44 seasons with the Yankees, but he was nevertheless still outstanding in those years. The Rocket was 83-42 with a 4.01 ERA in those five seasons with New York, won two World Series and picked up one of his record seven Cy Young awards back in 2001.
38. Joe Gordon
Gordon's impressive career with the Yankees could've been so much better had it not been shortened by World War II. But in seven major league seasons with the Yankees, the second baseman was a six-time All-Star and four-time World Series winner. He also won the 1942 AL MVP when he hit .322 with 103 RBIs.
37. Herb Pennock
Like the great Babe Ruth, Pennock blossomed into a Hall-of-Fame caliber player after going from the Red Sox to the Yankees. "The Knight of Kennett Square" averaged 19 wins in six seasons after heading to the Bronx from Boston and was part of four World Series teams.
36. Dave Winfield
Winfield had an eventful time in the Bronx, although the negatives—like his infamous 1-for-22 in the '81 World Series and his salty relationship with George Steinbrenner—outweighed a lot of the positives. He was an All-Star in all eight of his seasons in pinstripes, and was a tremendous run and highlight producer during that time.
35. Gil McDougald
Renowned for his versatility to play basically anywhere along the infield, McDougald never had the most remarkable numbers, but he was nevertheless crucial to New York's success. He played in eight World Series in his 10 seasons as a Yankee and his winning contributions were recognized with three top-10 AL MVP finishes.
34. Vic Raschi
Raschi was one of the pillars of the Yankees pitching staff which helped them reel off five consecutive World Series. He won six World Series in all and went 120-50 overall during his glittering eight-year career with New York. He was an integral part of those World Series titles, too, as he posted a sterling 2.24 ERA in 60 innings.
33. Earle Combs
Combs is best known as the leadoff hitter for the 1927 Murderer's Row lineup. He certainly got on base a ton for the sluggers behind him, as he had a .356 average with 231 hits and 23 triples during that season. He hit .325 for his career and had over 20 triples in a season three times.
32. Waite Hoyte
Hoyte was a pro at age 15 when he was signed by the Giants, but the Brooklyn native became an all-time great for New York's other team. Hoyte won 157 games and six World Series with the Yankees in the 1920s, and had a remarkable 1.83 ERA over seven Series overall.
31. Charlie Keller
Keller was well on course toward the Hall of Fame by age 29. He had put up big numbers with his power and was instrumental in two of the Yankees' World Series titles. He hit .438 with three home runs in their sweep of the Reds in 1939. Unfortunately, a back injury derailed a very promising career.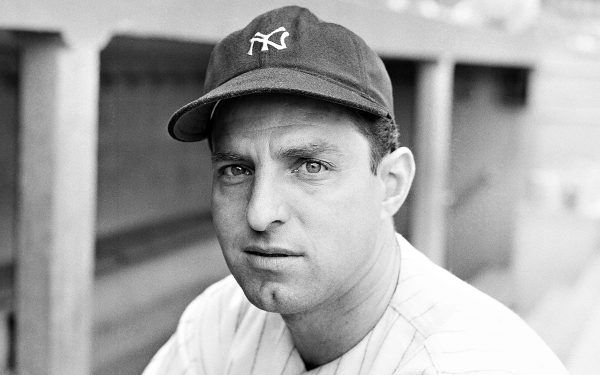 30. Tommy Henrich
A seven-time World Series winner, Henrich had the habit of getting the big hit. Arguably his biggest one was his walk-off home run in Game 1 in 1949, which was the first walk-off blast in Series history.
29. Paul O'Neill
O'Neill was a good player when he was in Cincinnati, but he became legendary after he was traded to the Yankees. After hitting 20 or more home runs just once and never topping .300 in eight years with the Reds, he proceeded to average 21 homers and hit .317 in his first six years as a Yankee, and was instrumental in their four titles from 1996-2000.
28. Elston Howard
Howard has the distinction of being the first African-American to put on the pinstripes. He didn't become the team's regular catcher until age 29, but he still made nine consecutive All-Star teams and played in 10 World Series. He was also awarded the 1963 AL MVP.
27. Mel Stottlemyre
Stottlemyre is a lifelong Yankee. During his playing days, he was stuck in one of the rare World Series droughts in the Bronx, but he powered through and played his entire 11-year career in pinstripes. He pitched over 250 innings for nine straight years before his arm finally gave out at age 32. By then, he was a franchise leader in most of the major pitching categories. He finally got a taste of World Series success as Joe Torre's trusty pitching coach during the '90s.
26. Graig Nettles
The title of best Yankee third baseman is basically down to A-Rod or Nettles. Nettles was obviously not the offensive juggernaut that Rodriguez was, but he was terrific fielder who won two Gold Gloves and helped the Yankees to two World Series titles.
25. Willie Randolph
Randolph was almost criminally underrated, in large part because he didn't hit for power. But he was still a terrific offensive second baseman despite his lack of pop, and his defense was outstanding. Apart from being part of two title-winning team in his playing days, he was also the bench coach for their terrific teams in the '90s.
24. Roger Maris
Yankees lore is not complete without mention of Maris' record-breaking 61 home runs to overtake the Babe in 1961. And while his entire career wasn't Hall-of-Fame worthy, he did still win two MVPs and two World Series rings as a Bomber.
23. Roy White
White was way ahead of his time in terms of getting on base, and didn't get the recognition he probably deserved. Still, he had to be doing something right to be a fixture in left field for 15 years and be a part of two World Series-winning teams.
22. Allie Reynolds
The Yankees traded one great (Joe Gordon) and got another in Allie Reynolds. "Superchief" immediately turned into an ace after heading to the Bronx and had a .686 winning percentage in his eight-year career with the Yankees. He was also instrumental in their five-peat from 1949-53, as he went 7-2 with a 2.79 ERA in the World Series. That includes five complete games and even four saves.
21. Tony Lazzeri
Arguably the best second baseman in franchise history with arguably the best nickname as well, "Posh 'Em Up Tony" Lazzeri drove in over 100 runs in seven consecutive seasons–he also had a three-homer, 11 RBI game in 1936–and helped the Bombers win five World Series.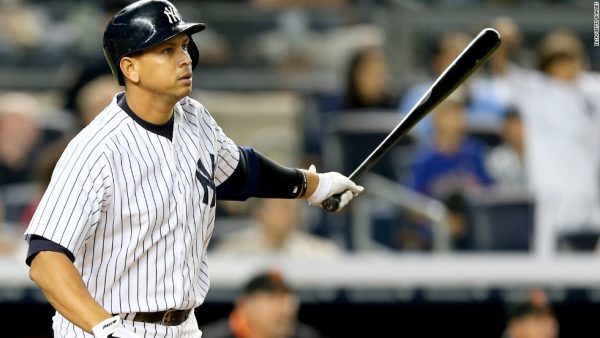 20. Alex Rodriguez
Love him or hate him, Alex Rodriguez is undeniably an all-time great Yankee. The New York-born A-Rod mashed a large percentage of his 696 career homers (4th all-time) as a Bronx Bomber. Rodriguez averaged nearly 40 homers with over 100 RBIs over the course of his 13-year Yankee career, and also won two MVPs and a World Series ring.
19. Lefty Gomez
Lefty Gomez's highs were really high. His banner seasons were in 1934 and 1937, when he won the pitching Triple Crown by leading the AL in wins, ERA and strikeouts. He also consistently raised his game on the big stage, as evidenced by his sparkling 6-0 record and 2.86 ERA in seven World Series starts.
18. Phil Rizzuto
Rizzuto was a Yankee legend in every sense of the word. He started as the shortstop for eight of the Yankees' World Series-winning teams, and also won an MVP award in 1950. He then transitioned into their beloved broadcaster for many years.
17. Reggie Jackson
Jackson's very best years were a bit behind him by the time he arrived in New York, but he was still a very productive player in the five years he spent as a Yankee. He helped the Yankees win two more rings in those five seasons, including one in 1977, where he had that iconic three-homer World Series game to help the Yanks snap a 15-year title drought.
16. Andy Pettite
The starting pitcher of the famed "Core Four," Pettite spent 16 of his 18 major league seasons with the Yankees. He racked up five World Series rings during that time, not to mention a ton of wins. He finished with 256 career regular season wins, which is 42nd all-time. He also had 19 playoff wins, the most by any pitcher in postseason history, with six coming in the clinching game.
15. Bernie Williams
Bernie never reached the blinding heights of other Yankee greats, but he was incredibly consistent. He hit .300 or better in eight straight seasons, and played a very strong center field. Though he never quite got the adulation like the Core Four did, Bernie was every bit as important to the Yankees' success
14. Jorge Posada
One of the greatest hitting catchers of his time, Posada was good for 20-plus homers with 80 RBIs for virtually the entire 2000s and won five Silver Sluggers. He's the lowest profile of the famed "Core Four" but was nevertheless an instrumental contributor to four World Series title teams.
13. Ron Guidry
Guidry's 1978 season was arguably the greatest season ever by a Yankee pitcher. Louisiana Lightning went 25-3 with a team-record 248 strikeouts and a 1.74 ERA. He lost out to Jim Rice in the MVP vote, but got his revenge when he beat the Boston Red Sox in a one-game playoff.
12. Don Mattingly
Mattingly's peak may have only lasted six years before back problems caught up to him, but his highs were very high. He won the AL MVP in 1986, his second full season for the Yanks, and was second in '87. He also ended up with nine Gold Gloves. Despite not being as great as he could've been, Donnie Baseball still holds a special place in Yankee fans' hearts.
11. Thurman Munson
Munson's untimely passing is one of the great tragedies in Yankee history. Munson won Rookie of the Year, an MVP, and two World Series titles in his shortened 11-year career. He was beginning to drop off in the two seasons before his death, but he would've remained one of the most beloved Yankees regardless of his production.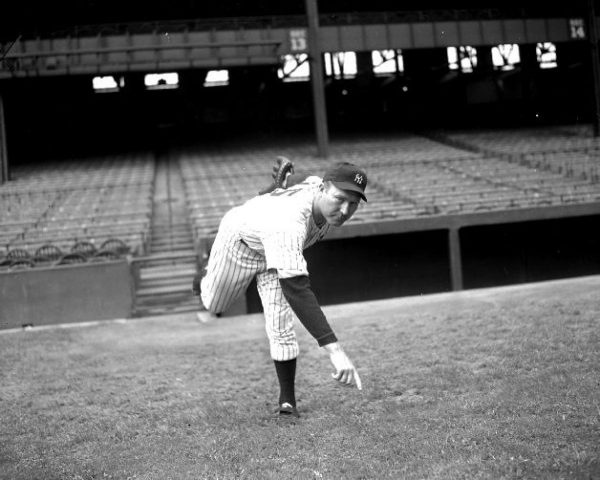 10. Red Ruffing
Ruffing was yet another one of the Yankees' very successful reclamation projects after he struggled with the Red Sox. Ruffing went on to a Hall-of-Fame career with the Yankees, as he won 231 games, and had four straight 20-win seasons. He helped the Bombers to World Series titles in each of those 20-win seasons, and finished with six rings in all.
9. Bill Dickey
Dickey's work on the diamond was more than enough to see his inclusion on this list. He was the best-hitting catchers of all-time, and slashed a very impressive .313/.382/.486 for his career. But he also helped out a certain Yogi Berra as well, which launches him comfortably into the top 10.
8. Whitey Ford
Ford's title as the greatest starting pitcher in Yankees history is well-earned. Ford finished with a terrific career record of 236-106. He made it to the World Series in 11 of his 16 major league seasons, and was outstanding. He finished with a 2.71 ERA in 22 starts, and was the ace in six World Series-winning Yankee teams.
7. Mariano Rivera
Without question the most dominant closer of all-time, Rivera rightfully holds his place among the truly elite Yankee greats. Thanks to his trusty cutter, he was virtually unhittable during the postseason, where he holds the career record in saves. He also sports a minuscule 0.70 ERA in October, and has five World Series rings to show.
6. Yogi Berra
Yogi Berra had a lot of things. Quotable quotes. MVPs (three). Hits (he averaged 27 homers and 108 RBIs for a seven-year stretch). And of course, rings (10). He's an all-time winner, and without question an all-time Yankee.
5. Derek Jeter
Jeter may have been a tad overblown by the media in terms of his "clutchness" and his abilities as a shortstop (especially later in his career). However, he still deserves a ton of credit for being the face of the Yankees for nearly two decades (with five World Series) and being a very productive player in just about every one of those years.
4. Joe DiMaggio
Owner of one of the most famous steaks in sports, his famed 56-game hit streak. Nine World Series titles (in 10 appearances) in 13 major-league seasons. An All-Star in all 13 of those seasons. Three MVPs. And he could've had more if not for the three years he missed due to the war. Yes, Joltin' D is a certified top-five Yankee.
3. Mickey Mantle
The Mick was simply magnificent. An incredible 20-time All-Star, Mantle's bat was as good as they came. He won the MVP three times and was second on three other occasions. He completed the Triple Crown in 1956 with a .353 average, 52 homers, and 130 RBIs, which is arguably the greatest-ever season by a hitter in MLB history.
2. Lou Gehrig
Forget greatest Yankees ever; Gehrig is one of the greatest players ever. Widely considered the greatest first baseman of all-time, the Iron Horse was simply remarkable. He was a two-time MVP and a six-time World Series winner with the Yanks.
It took ALS to end his consecutive game streak, and the disease eventually took his life. But although he "considered himself the luckiest man on the face of the earth," Gehrig made a lot of his luck by being oh-so good.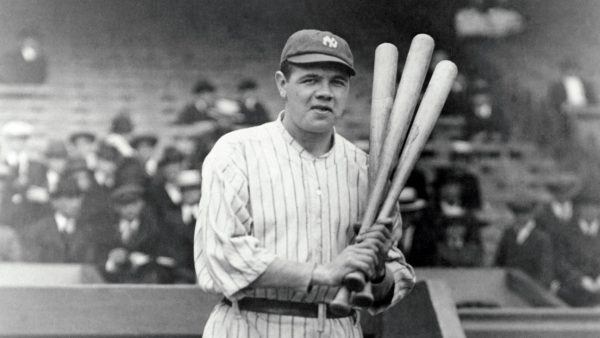 1. Babe Ruth
There's only one choice for the best Yankee ever: the Babe. He brought the Curse of the Bambino upon the rival Red Sox for decades, and delivered incredible success to the Bronx in the form of seven World Series titles. Babe transformed himself from an ace pitcher into a superb slugger during his time in New York. Even to this day, he's still got a lot of people's votes as the greatest the game has ever known.
Create a betting account now and get wagering on the Bronx Bombers as well as all the great MLB teams with America's top online sportsbook.

10,290 total views, 1 views today
Comments
comments