---
There's no argument that quarterback is the most important and most prestigious position in all of football. They run the show and can make or break the fortunes of their teams. That's why the teams that have these 10 great quarterbacks are pretty lucky to have them. But which of them is the best in the NFL heading into the 2017 season? Find out where they rank below!
---
NFL News and Previews
---
Best quarterbacks of the 2017-18 NFL Football Season
1. Tom Brady, New England Patriots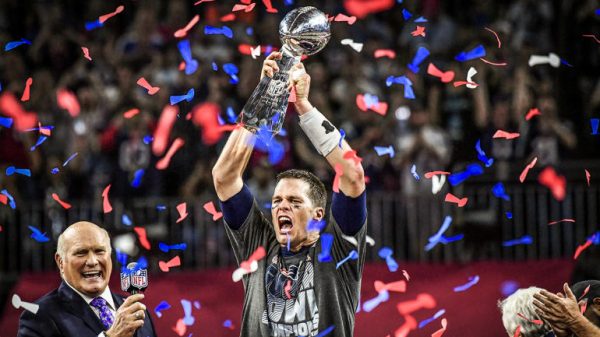 You'd have to think Brady has to slow down at some point. But he showed no signs of it last season at age 39. In 12 regular season games, he looked as good as ever, as he completed 67 percent of his passes, averaged 8.23 yards per attempt, and had a ridiculous 28-to-2 TD-to-INT ratio. And his performance to lead the Pats back in the Super Bowl was otherworldly.
New England is the runaway leader at +300 to defend its title this year, so even the oddsmakers are confident Brady should still be pretty good at age 40. There's a chance he finally does slow down a bit, but we'll have to see it to believe it. Till then, he's still the undisputed No. 1 QB in the league.
2. Aaron Rodgers, Green Bay Packers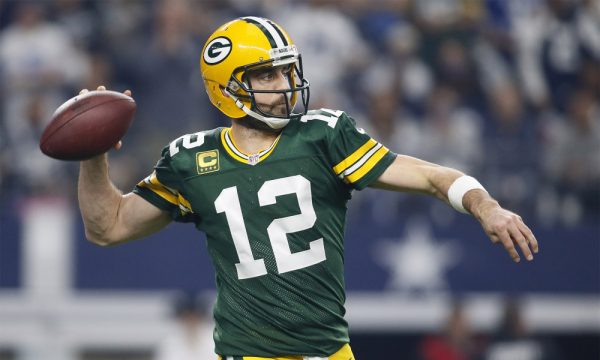 In many respects, Rodgers is as close to the perfect quarterback as you can get. He's got the arm strength (see: his many highlight reel Hail Marys), the accuracy, the charisma, the command of his teammates, the mobility to scramble outside the pocket. He's got it all. And if it weren't for Brady, he'd be the clear No. 1 on this list. He's got a good argument to go over Brady, but he's got to settle for No. 2 – for now.
3. Russell Wilson, Seattle Seahawks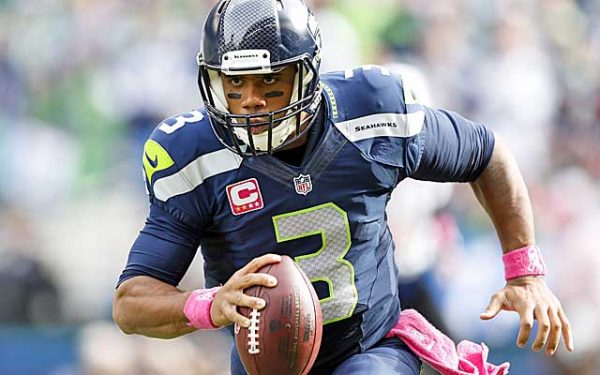 The work Russell Wilson has done while playing behind one of, if not the worst offensive line in football for basically his entire career is amazing. Everyone knows about his running ability, but when he was hobbled with a high ankle sprain for most of last season, he showed he has also gone a long way as a pocket QB. He's gritty, he's durable (he's yet to miss a single game in his career), and he's a dual-threat. That's why Wilson belongs at No. 3.
4. Ben Roethlisberger, Pittsburgh Steelers

There's an argument to be made for Big Ben at No. 3, but he's docked some points for being almost always banged up and liable to miss a few games per season. But when he's on, Ben is a beast. He's just got that knack for getting out a jam. And when he does, he is one of the best in the league at launching those deep balls. The Steelers have one of the best offenses in the league, and Big Ben is a huge reason for it.
If Roethlisberger does stay healthy and plays up to his abilities, don't sleep on the Steelers at +1,100 to claim another Super Bowl.
5. Matt Ryan, Atlanta Falcons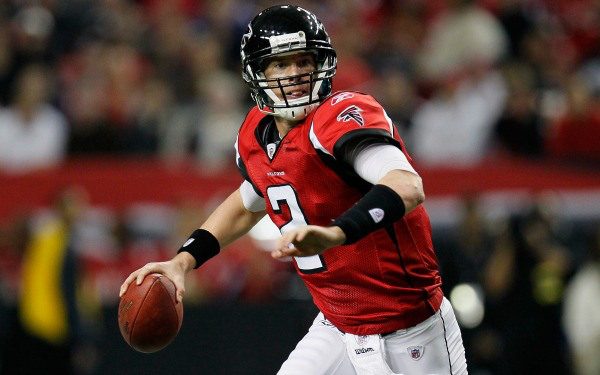 It may be a bit harsh to put the NFL's reigning MVP – someone who just put up nearly 5,000 passing yards on 70 percent completion with 38 touchdowns against seven picks – way down in fifth on the list of best quarterbacks. But remember, Ryan was only a couple of years removed from a poor season in 2015. And you'd have to think much of his improvement last season was a result of offensive coordinator Kyle Shanahan, who is not there anymore.
Maybe Ryan is just fine without Shanahan and leads the Falcons back to the Super Bowl. But there's probably a better chance that last season turns out to be an outlier and Ryan regresses into a very good but not MVP-caliber quarterback next season. But still, top five is not bad.
6. Drew Brees, New Orleans Saints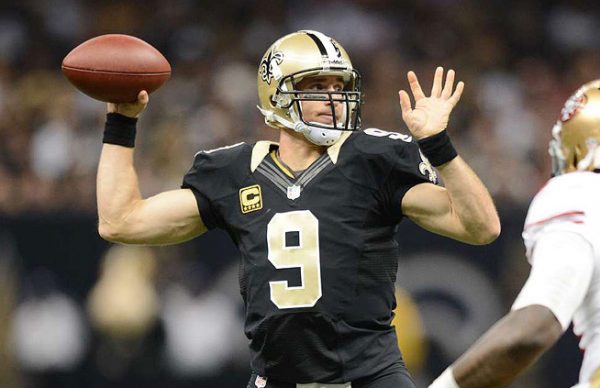 Someone who we're sure is the real deal is Drew Brees. Just like clockwork, the Saints' star QB is basically a shoo-in for around 5,000 yards, 70 percent completion and 30-odd touchdowns year in, year out. No matter how bad the Saints defense is, he almost singlehandedly finds a way to keep the team somewhat respectable. If Brady can keep on going at an MVP level at age 39, then expect Brees to do the same as he enters his age 38 season.
7. Cam Newton, Carolina Panthers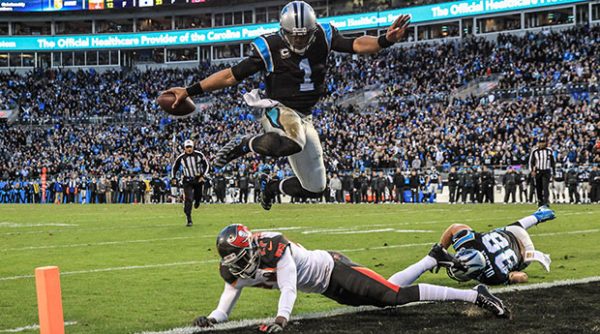 Yes, Cam deserves some of the blame for Carolina's disastrous campaign last season. However, that shouldn't completely overshadow the fact that he has been pretty remarkable for virtually his entire career and that he already has a Super Bowl appearance under his belt. The Panthers are sneakily priced at +1,000 to win the NFC and make a return to the Super Bowl this season.
Newton probably isn't going to be an elite pocket passer like most QBs above him in the list, but his abilities as a runner (or at least a running threat) are pretty valuable as well. He absolutely deserves his spot in this list, and don't sleep on him bouncing back in a big way.
8. Andrew Luck, Indianapolis Colts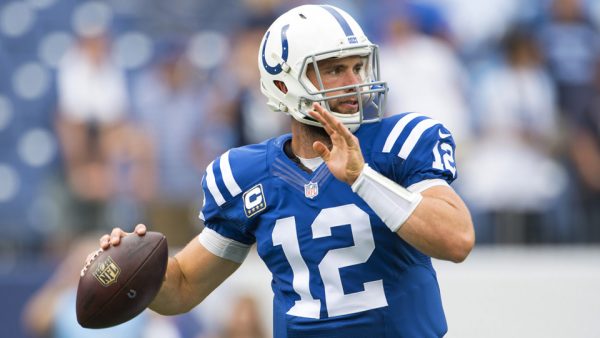 After an injury-plagued 2015, Luck was back to putting up the kinds of numbers everyone was used to seeing from him last season (over 4,000 yards, 31 TDs, 13 INTs). Luck still has some way to go to prove he's the truly elite QB everyone thought he'd be, though. But like Newton, he has all the physical tools and skills to reach that level one day, possibly as soon as this season if he stays healthy.
8. Derek Carr, Oakland Raiders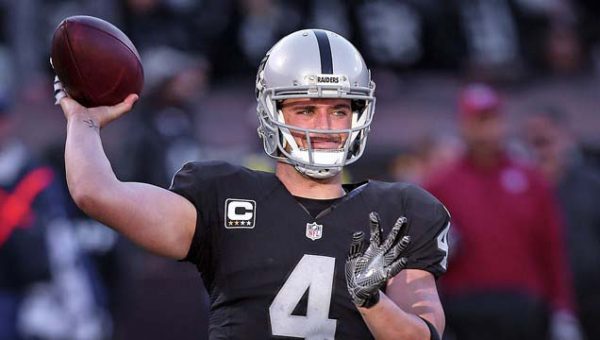 Who knows what the Raiders could have accomplished in the playoffs last season if Carr hadn't unfortunately broken his leg? Prior to his injury, Carr was right there in MVP consideration as he put up career best numbers across the board and led the Raiders back to the postseason. He still has some more things to prove, but chances are high that he's able to show that last year wasn't a fluke but a sign of things to come.
10. Philip Rivers, Los Angeles Chargers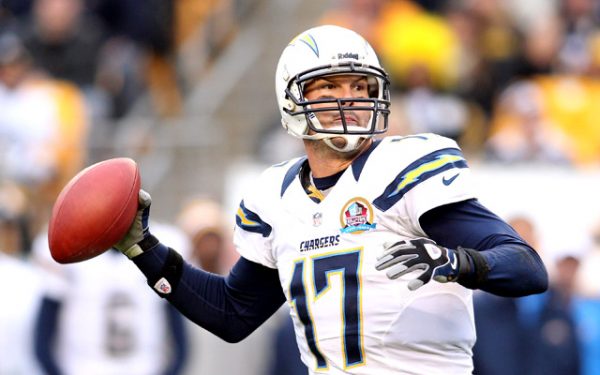 The No. 10 slot is surprisingly wide open, with a couple of different options that could've made a strong case. However, Rivers gets the nod based on how effective he's been over the years despite constantly having a less than stellar supporting casts. His offensive line and receiving corps were once again ravaged by injuries last season, but he was still able to put up over 4,000 yards and over 30 touchdowns.
Unfortunately for him, there's a good chance he'll have to deal with more of the same this season. But knowing him, he'll still find a way to get things done.
Create a betting account now and let the best QBs in the league win you some cash during the upcoming NFL season!

2,514 total views, 2 views today
Comments
comments