It's time for some high-octane racing action when the NASCAR Sprint Cup Series makes its stop at the Sonoma Raceway for Toyota/ Save Mart 350. The best stock car drivers will once again grace the track for to give fans a fix of blistering action. The usual suspects will once again be leading the pack with the likes of Kurt Busch, Jimmie Johnson and Kevin Harvick all arriving as favorites.
However, NASCAR can be very tricky with 10 different drivers winning the past 15 races. Knowing that, we'll also shed some light on the drivers that you can't sleep on. You never know; they might win and earn you one hell of a pay day.
For more on the upcoming Toyota/Save Mart 350, check out our hottest sleeper picks as well as our compilation of experts picks and predictions.
Cash In on the Best Online Sportsbook Offers Now at TopBet!
---
Toyota/Save Mart 350 Preview
Where: Sonoma Raceway – Sonoma, CA
When: Sunday, June 26, 3:00 PM ET
Line: view all NASCAR Sprint Cup Series lines
---
Favorites
Kurt Busch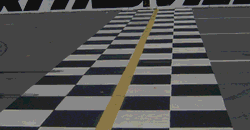 Kurt Busch is ranked as one of the best drivers in the Sprint Cup Series whenever it stops at Sonoma. He was the 2011 champion and finished in the top five in four of the past five races on the track. The Stewart-Haas Racing product has the best driver rating, best average finish (4.4) and the second best average running position (eighth) over those five races.
Busch has been sensational this year with nine straight top 10 finishes, including a win at the Axalta "We Paint Winners" 400. You can't go wrong when picking a favorite like Busch; he'll be hanging with the frontrunners until the very end.
Jimmie Johnson
Jimmie Johnson is another strong pick to win this race at Sonoma. He has one win and nine top 10 finishes in his fourteen career starts on the track. The driver of the No. 48 Chevrolet SS for Hendrick Motorsports has been one of the better road course racers in the series. Johnson adores these kinds of races as they remind him of his early career as a motorcycle racer to an extent.
Kevin Harvick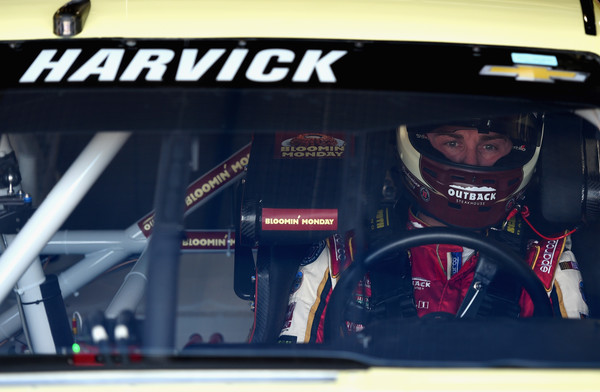 Kevin Harvick is one of the drivers to beat at Sonoma, being one of the better road course drivers in the Sprint Cup Series. On road courses last year, Harvick scored the most points and had an outstanding 3.5 average finish. His No. 4 Chevrolet SS gives him the ability to excel over long runs. The JR Motorsports driver had an excellent outing at this race last year, finishing fourth despite starting 17th.
At Sonoma, having a fast and reliable car is a must. No one has a better car than the 2014 Sprint Cup Champion, Harvick.
Sleeper
Kyle Larson
Kyle Larson is still looking for his Sprint Cup victory as one of the young up-and-comers in the series. Despite being just 23 years old, he can still come up with a big victory considering his form. He's come close to winning with runner-up finishes at the AAA 400 Drive for Autism and the FireKeepers Casino 400. It's only a matter of time before Larson picks up some hardware for his troubles.
Long Shot
Ryan Blaney
Ryan Blaney is one consistent fellow, racking up to 10 finishes in four of his last six starts. He was also in the middle of the pack for majority of the FireKeepers Casino 400. The rookie Sprint Cup Series driver is finding his rhythm in his first full season, and could even make the Chase considering he's currently 16th in the Championship Standings. Winning at the Sonoma Raceway in his first ever appearance is a tall task for Blaney, but he has the talent to do so if everything falls right.
Writer's Prediction
It's finally time for Larson to pick up his first ever Sprint Cup win.
Create a betting account now and get plenty of high-octane action in the world of NASCAR.

Comments
comments