Major League Baseball's offseason is a dynamic period. Teams' chance rise and fall dramatically from their expectations exiting the previous season, and new powers can emerge rapidly with player signings and trades. To get you set for the MLB season, we profile five teams that capitalized on the opportunity to improve upon last season with some shrewd roster moves ahead of their 2014 campaigns.
Top 5 MLB Baseball Team Offseasons
5. Houston Astros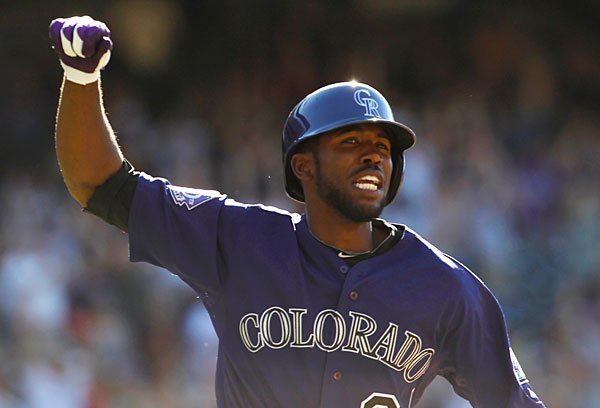 Major offseason moves: traded for OF Dexter Fowler, signed SP Scott Feldman
[sc:MLB240banner ]Yes, the Houston Astros got better, which isn't saying much because after losing 100+ games for three straight seasons, they could hardly get any worse.
The Astros signed veteran Scott Feldman, who will immediately be the rotation ace, and traded for multi-faceted centerfielder Dexter Fowler. They also signed some cheap, veteran arms to strengthen their bullpen.
And while the Astros definitely won't be overtaking the A's or Rangers with these moves, they have a reasonable chance of hitting the over on their win total for the season, which our TopBet linemakers have set at 63.0.
4. St. Louis Cardinals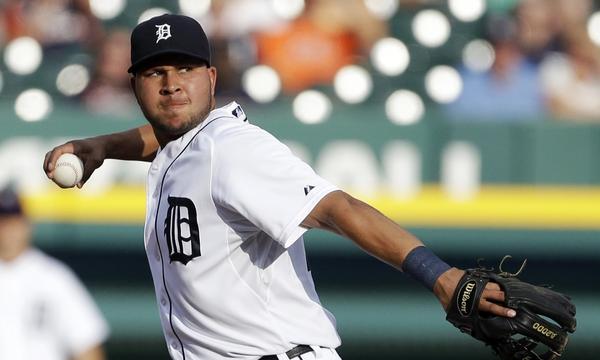 Major offseason moves: signed SS Jhonny Peralta, traded for OF Peter Bourjos
The St. Louis Cardinals were just two wins away from winning the World Series, and they've done their best to close the gap on another title with quality offseason acquisitions.
Pegged at over/under 91.5 wins, the Cards sealed their glaring hole at shortstop by signing veteran Jhonny Peralta (.303 AVG/ .815 OPS in 2013). They also improved their outfield defense by trading World Series hero David Freese for gold-glove caliber centerfielder Peter Bourjos.
3. New York Mets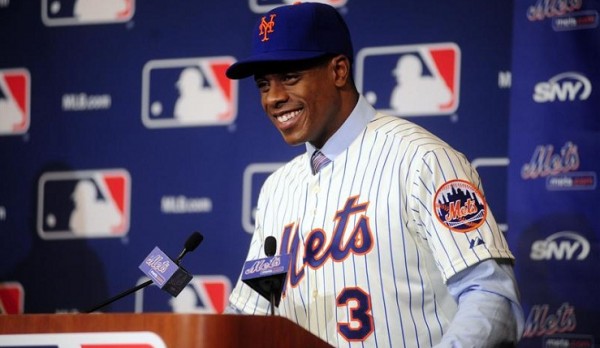 Major offseason moves: Signed OF Curtis Granderson, OF Chris Young, SP Bartolo Colon
The Bronx was definitely the noisier New York borough this winter, with big names turning in and trying on the pinstripes. Still, Queens' New York Mets had arguably the better offseason overall.
The ageless Bartolo Colon will eat up the innings that the injured Matt Harvey would have thrown, while proven home-run hitters Curtis Granderson and Chris Young will supply some much needed outfield power for the Mets, whose win total over/under is 73.5 this season.
2. Minnesota Twins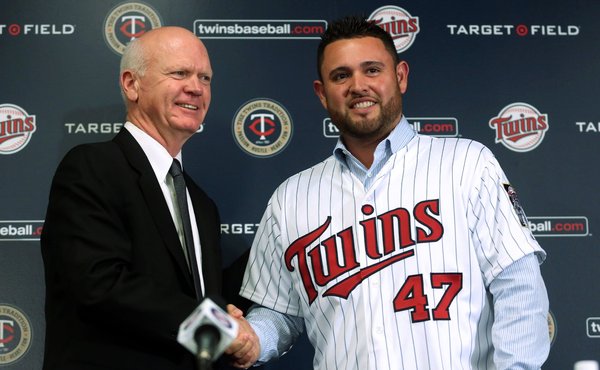 Major offseason moves: Signed SP Ricky Nolasco, SP Phil Hughes
Last season, only the Houston Astros had a worse team ERA than the Minnesota Twins, whose staff "aces" were Kevin Correia (9-13, 4.18 ERA) and Mike Pelfrey (5-13, 5.19 ERA). Thankfully, the Twins have addressed this glaring need at the top of their rotation by signing Ricky Nolasco (13-11, 3,70 ERA) to the richest free-agent deal in franchise history at $49 million.
They also signed former Yankee Phil Hughes, who will form a more competent one-two punch atop a Twins rotation suddenly looking capable of pushing the 70.5 win line for the season.
1. Texas Rangers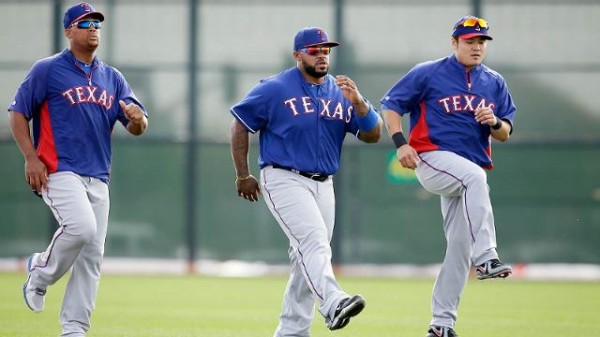 Big moves: traded for Prince Fielder, signed Shin-soo Choo
The Rangers swung two Texas-sized deals, first with the blockbuster trade for the bat of Prince Fielder, and then with the signing of the much-coveted Shin-Soo Choo.
The trade hit two birds with one stone for the Rangers, who now have a big lefty bat, and can send top prospect Jurrickson Profar to cover the departed Ian Kinsler's spot at second base. It's no wonder then that the Rangers going over 86.5 wins is getting a lot of action.
Get into the MLB futures betting action with Top Bet, your home for baseball news, analysis, and betting previews all season long.
[sc:MLB490banner ]
1,683 total views, 1 views today
Comments
comments