The wide world of sports is littered with many great tournaments of different shapes, sizes and scales. The fundamental characteristics of a tournament make it infinitely compelling: only winners survive until one true champion is left standing.
From the NFL playoffs to your beer-league softball tournament, the pressure to succeed in an elimination format is enough to get the palms sweating, the pulse racing and the heart pumping with excitement. With March Madness entering its second week, and the World Cup just around the corner, we figured it was time to count down the best tournaments in sports, period. Buckle up.
Cash In on the Best Online Sportsbook Offers Now at TopBet!
Top 6 Most Exciting Tournaments in the World

FIFA World Cup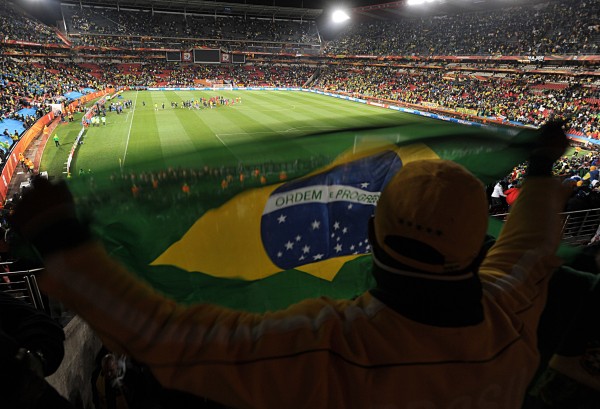 Next edition: June 12-July 13, 2014
Soccer is the world's game, and the World Cup is its month-long Super Bowl. Held just once every four years, well over a billion people all over the world watch the 32 best soccer nations (and their armies of ultra-passionate fans) fight it out for the fitting title of world champion.
Another strength of the World Cup is its consistency. With a massive, 820-game qualification process, the teams that make the World Cup are all there for a reason. While there are still mismatches, the calibre of even the group stage games is generally exceptional. In this year's tournament, for example, just six games will decide which two of Portugal, Germany, Ghana, and the United States will advance from Group G. All are international soccer powers that have qualified for at least one World Cup quarterfinal since 2002.
March Madness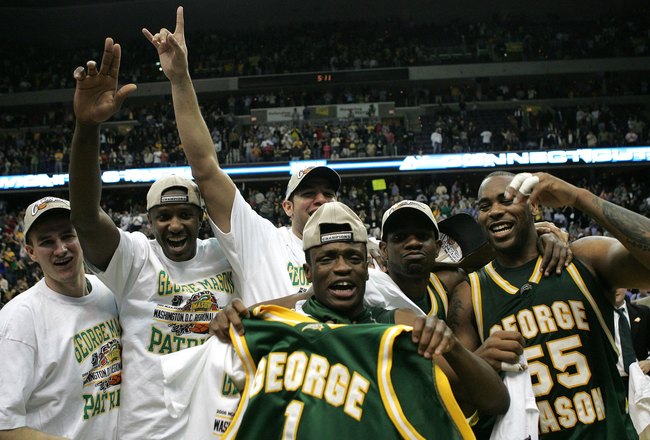 Current edition: March 20-April 7, 2014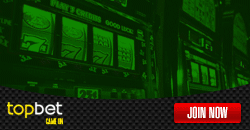 Seattle sports promoter Bob Walsh is mainly credited for NCAA Tournament's "March Madness" nickname, and he couldn't have been more spot on. The 68-team single-elimination format has been essential to the tourney's penchant for upsets and out-of-nowhere Cinderella stories.
Add in the tournament's buzzer beaters and a host of other unforgettable moments supplied by college teams and their student-athletes, and this tournament belongs in the top tier for its sheer and utter madness.
Dakar Motor Rally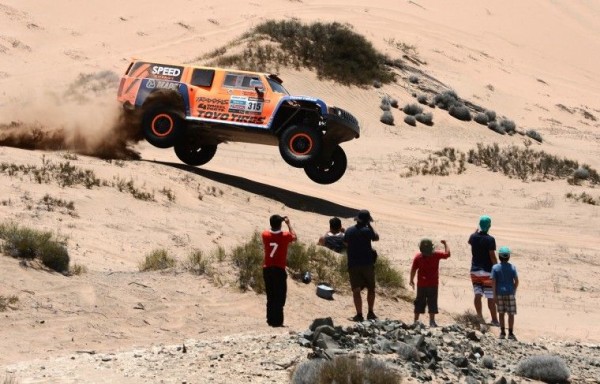 Next Edition: January 2015
The Dakar Rally is one of the most dangerous sporting events on earth, period. Once a year, the world's most insane drivers–80% of them amateurs–take on the 8,000 kilometre race across all manner of South American terrain. Run in four extreme categories (truck, car, quad, motorbike), the race is so wild the closest events to it are fictional.
If traversing thousands of miles of treacherous terrain via car or truck or motorcycle doesn't sound as thrilling as F1 or NASCAR, then the knowledge that dozens of competitors and spectators have died since the race's inception should pump up the adrenaline.
US Open of Surfing
Next Edition: July 20 to July 28 / 2014, Huntington Beach, CA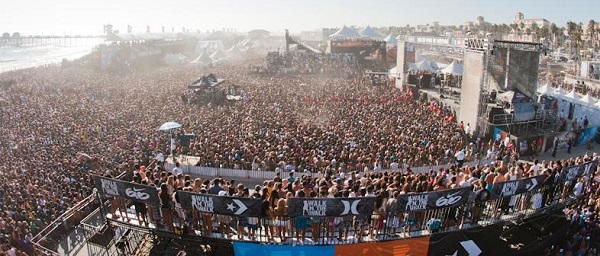 This ASP Prime tournament is technically about surfing, and yet it's not. Of the 750,000 people from across the world that converge upon the small sandy square footage of this OC beachfront, only about half of them have their eyes on the water. The other half are taking in the sites behind the bleachers.
Live concerts from big name and indie bands alike jam thousands of spectators onto the standing room only sands. Others take in the onslaught of x-games demos and competitions that range from skate to BMX to motocross. Big brands from NIKE to VANS  toss out thousands of dollars of swag to crowds of tattooed and scantily clad attendees while companies like RED BULL up the stakes by dropping their reps in via parachute landing from thousands of feet in the sky. Huntington's main beach serves as the biggest sporting event stadium in the world for one week every summer. When the sun sets the multitude of spectators spills out onto the streets creating a 7 day after-party atmosphere that cannot be rivaled by any other sporting tournament around. Last year's US Open ended in a riot – expect zero toleration from local police in 2014 but still come to have fun in the sun, sand, and surf along with the rest of the world. 
World Series of Poker
Next Edition: May-July, 2015
Not a "sport" you say? Come see these guys sweat during the World Series Poker tournament and you'll think twice. Poker's biggest event has been a god-send for the popularity of poker worldwide. With over 50 million dollars on the line every year, thousands of poker players descend on the event annually to prove they are the sharpest player in the world.
The tournament has proven very visibly how this game of chance can ultimately be manipulated by skilled sharks. Two players (Stu Unger and Johnny Moss) have won the Main Event three times, beating pools of thousands of players each time.
Hong Kong Rugby Sevens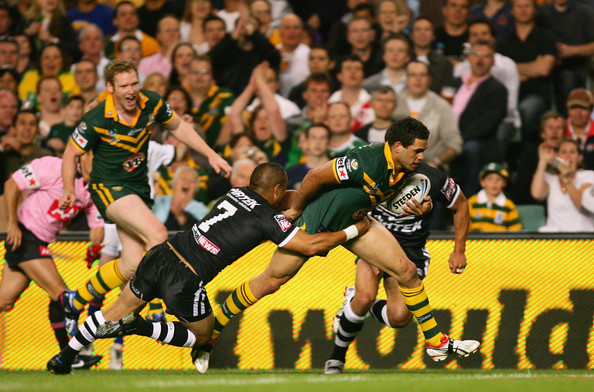 Next Edition: March 2015
A single game of rugby is violent and physically destructive in any one day, so to have a tournament like the Hong Kong Sevens, where 28 teams play as many as six games in a span of three days, is nuts.
The fans of the different nations definitely get their money's worth, though. The South Stand is particularly legendary, where fans dance and party hard (often in costumes) throughout each and every game. And while it may not have the worldwide appeal of a World Cup, you can't throw jugs of beer like this without earning a place on our list.
Create a betting account now and build your bankroll instantly!

Comments
comments