Some consider it one of the unwritten responsibilities of a professional athlete to act and appear as a role model for the public. But when it comes to smart/safe practices off the court, field, or outside of the ring some of these big shots may have missed the memo, especially when in the boudoir. At the least they can find solace in the fact that they're not firing blanks, right?
15 Athletes who have More Kids than Title Accolades:
1. Travis Henryscott
The former running back who played for six years in the NFL is apparently on a mission to expand the human race. Henry has a grand total of 11 children with 10 different women. He's been out of the league since 2008, which means he now has more time to raise his kids.
Well, not exactly.
Daddy Travis was sentenced to jail in 2009 for his involvement in drug trafficking.
2. Royce White
The 2012 first-rounder has yet to play a single game in the NBA partly due to his fear of flying. But when it comes to reaching another form of heaven, White appears to have little trouble. He has a reported five children born of that same number of women.
3. Evander Holyfield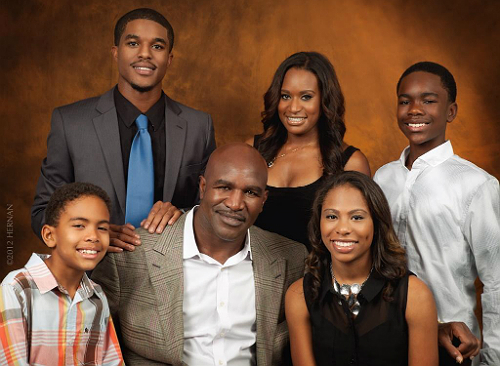 Boxing fans remember Holyfield as one of the grittiest heavyweights to ever enter the ring. For the six different women with whom he fathered a total of 11 kids, they will always remember Holyfield as the one they ask for child support payments. No wonder the Real Deal is still considering coming out of retirement — he's got bills to pay.
4. Antonio Cromartie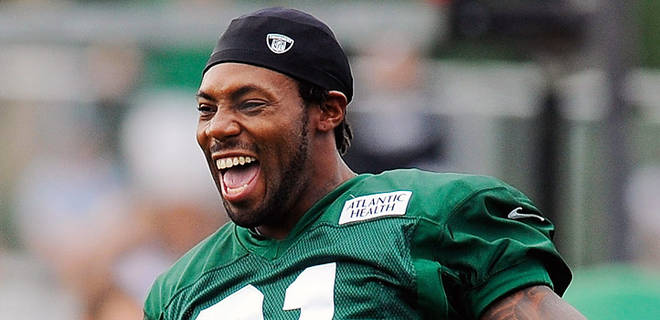 The current New York Jets cornerback's talent has left many fans in awe. It also appears that Cromartie is leaving every state he visits with at least one pregnant woman. The 2001 first round pick of the San Diego Chargers is just 29 years old, but he already has 12 children with 10 different women in eight different states. Yeah, go wrap your mind around that for a few moments.
5. Shawn Kemp
This former Seattle Supersonic used to defy the law of gravity with his own highlight reel of electrifying dunks. But another thing Shawn Kemp likes to defy is the idea of family planning. It has been confirmed that Kemp's humped his way to producing seven kids with six women. There are swirling rumors that the 6-foot-10 behemoth may have more children – around a total of 11 kids with nine mothers. 

$50 Free to bet on Sports! Open an account and deposit $100 to claim.
6. Jason Caffey
Caffey is a proud owner of two NBA championship rings, which he got back when he was playing with Michael Jordan and the rest of the Chicago Bulls. But when it's the ladies he's playing with, more often than not a kid is born nine months later. Caffey is a father to ten children from eight different women.
7. Scott Skiles
It's a bit surprising to see Skiles included in this list chockfull of known degenerates. By his looks alone, you'd think that women would pay no attention to him and his receding hairline. Yet somehow, Skiles has six children out of marriage.
Since he's been out of a job for quite some time now, maybe we can expect more little Skileses to start popping up?
8. Muhammad Ali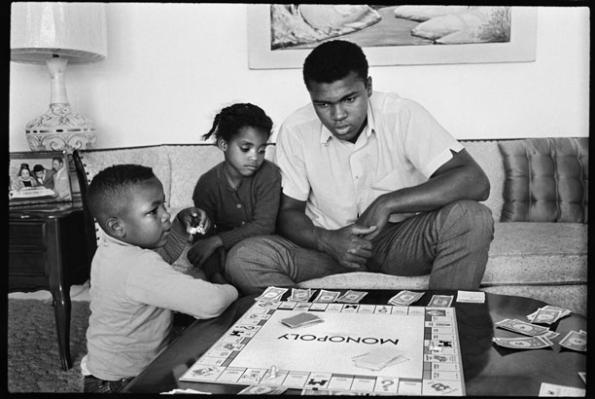 The charismatic and brash champion is considered to this day to be the greatest heavyweight fighter of all time. Ali had starred in mega boxing events with promotional titles like "Rumble in the Jungle" and the "Thrilla in Manila". Rumble and Thrilla could also be the operative words when describing his bedroom activities as The Greatest produced nine children with five different mothers.
9. Ray Lewis
Determination and ferociousness are two qualities that define Ray Lewis' illustrious NFL career as evidenced by his countless sacks and tackles. Off the field, this man is just as hell-bent on spreading his seed. Lewis has fathered six illegitimate children and his recent retirement can only mean he's got more time to lay out some more "hits."
10. Marshall Faulk
One can only assume upon learning of Faulk's six children from four different mothers that the quickness of the Hall-of-Famer running back pales in comparison to the speed of his sperm when they're working their way towards the goal of new life.
One burning question remains: do they also get to celebrate their touchdowns?
11. Vladimir Guerrero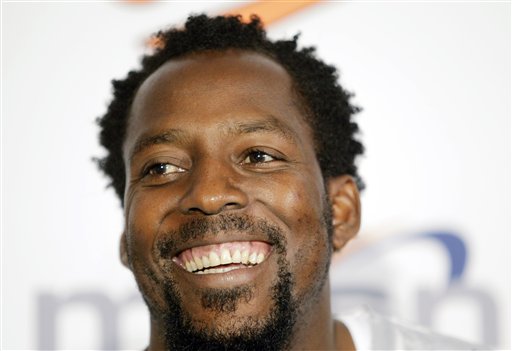 We can't just leave baseball players out of the conversation. Great hand-and-eye coordination is needed for a batter to succeed in the game and Guerrero is one gifted with such talent. Unfortunately for him, he doesn't have great mind-and-phallus coordination, leaving him to shoulder a hefty $25,000 in child support owed to five women with whom he has fathered eight kids.
12. Charles Rogers
In his brief three-year stint in the NFL, Rogers became another poster boy for wasted talent. But here's something he hasn't wasted: his little Charles Rogerses.  Sources list his children from four to seven, but regardless of which number is true, you have wonder about Rogers' reproductive audacity given that he has no high-paying job to afford child support. He has been out of the NFL since 2005.
13. Kenny Anderson
Anderson played for nine different teams during his 14-year NBA career but never had the opportunity to kiss the Larry O'Brien Trophy. Outside the court, he has a running number of seven kids that he can kiss every day.
14. Mike Tyson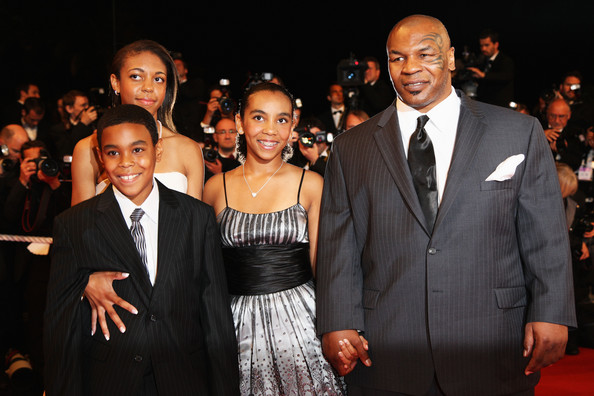 Under the belt of the baddest man on the planet is a number of heavyweight titles won by knocking out each courageous clown who dared entered the ring with him. But also under that same belt is a potent member that's sired a total of eight kids with an undetermined number of ladies.
15. Calvin Murphy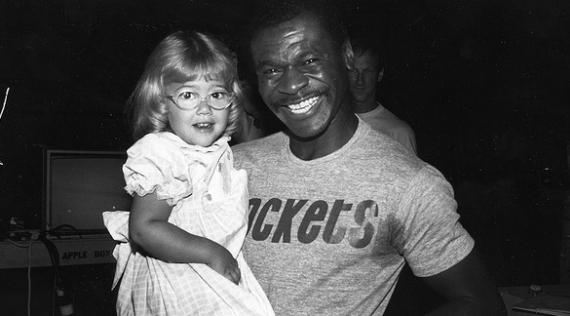 Forget everything you know about child-making. Forget everything you know about family planning. Heck, forget everything you know about contraceptives. Mr. Murphy will render you clueless when it comes to human reproduction. Dubbed as the "Pocket Rocket" during his playing days in the NBA, Murphy has buried himself under several feet of child support obligations after fathering an eye-popping total of 14 kids with nine different women.
Any of the athletes mentioned above can be used as strong examples when making the case for the addition of "number of children" in official stat lines. We're pretty sure there are still players out there who deserve inclusion in this list. Let us know what's on your mind by sharing this article on your Facebook, Twitter, or Google Plus account. Meanwhile, see the latest sports betting odds and lines on Top Bet Sportsbook.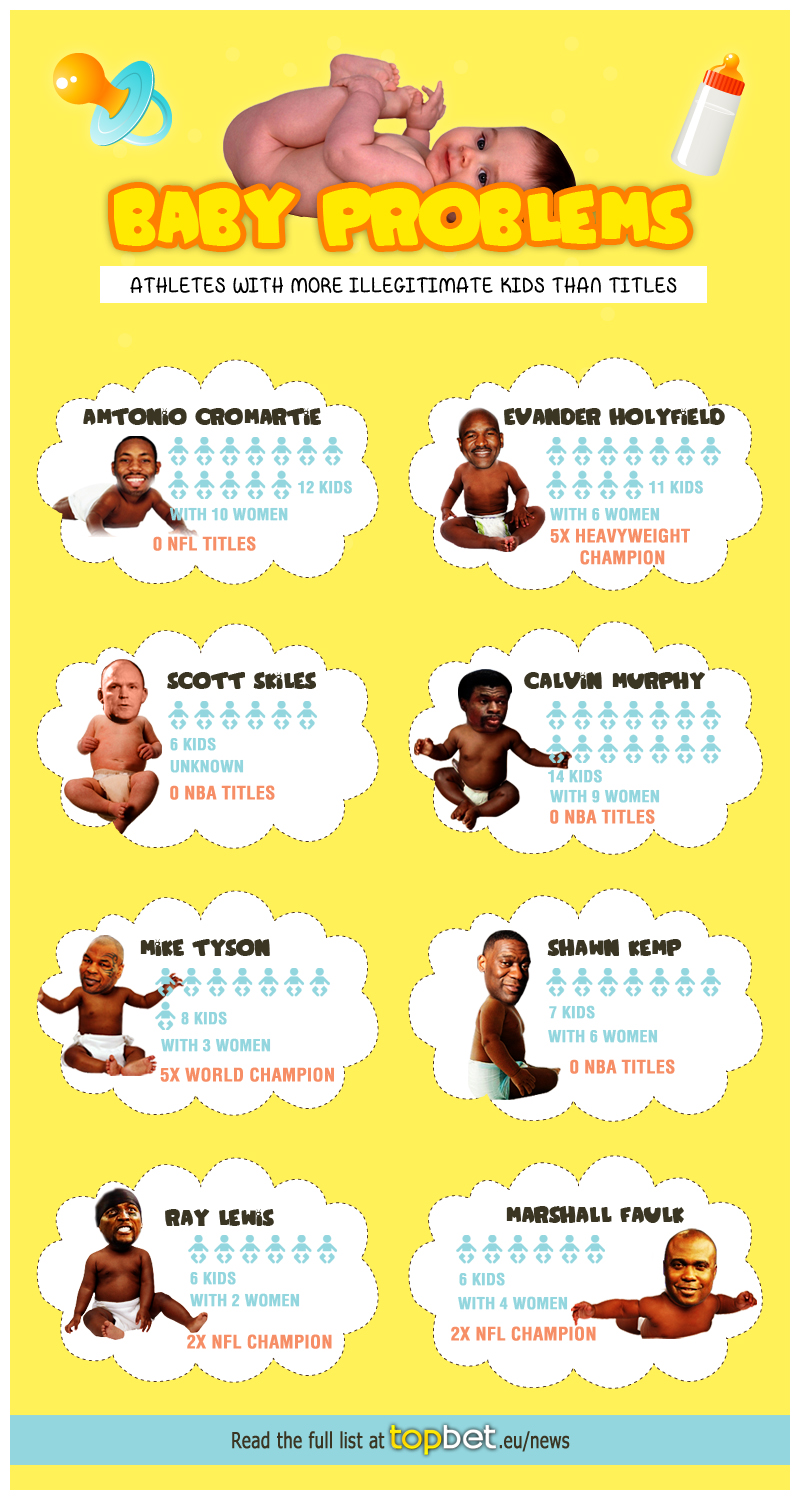 8,039 total views, 2 views today
Please follow and like us:
Comments
comments