Games that people don't see in the traditional Olympics like Curling, Figure Skating and Freestyle Skiing will be the center of attention when the city of Sochi, Russia takes its turn hosting the quadrennial Winter Olympics beginning on February 7th.  However, no sport will command more interest than Ice Hockey.
Winter Olympics Hockey Betting Preview
Canada (+150)
Focus will be on the top teams competing for the gold medal, including the defending Olympic champion, Team Canada. As always, this team is a force to reckoned with as it boasts a loaded roster filled with NHL stars such as forwards Sidney Crosby, Jonathan Toews, and Corey Perry. Their blue line looks just as good with names like Jay Bouwmeester, Drew Doughty, Dan Hamhuis, and Duncan Keith. Goaltending chores will be shared by Roberto Luongo and Carey Price. Team Canada is the top favorite to get the gold with a price of +150 in Top Bet's sportsbook.
Russia (+200)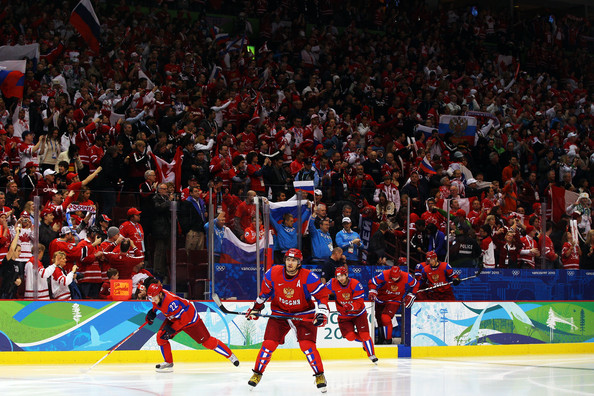 Although not as loaded as Team Canada as far as NHL experience is concerned, Team Russia brings to the ice a highly dangerous offense. At least that's the idea one gets upon hearing the roll call of its forwards' names, which includes Pavel Datsyuk, Alex Ovechkin, and Evgeni Malkin of the NHL. Other top tier names joining the team are former NHL star Ilya Kovalchuk and Alexander Radulov, both plying their trades today in the KHL. The Russians are priced at +200 to become the new Olympic  men's hockey champions.
Sweden (+400)
Not far behind in the odds to win the gold medal is Team Sweden, which has the talent to surprise in the tournament. Priced at +400, the Swedes have a balanced roster. There's no lack of NHL-talent for Team Sweden, on their offense, veteran Daniel Alfredsson leading the cast of Nicklas Backstrom, Daniel Sedin, and Henrik Sedin to name a few. The team's identity relies on their highly-skilled group of defensemen bannered by Erik Karlsson, Oliver Ekman-Larsson, Niklas Kronwall, Alexander Edler, and Niklas Hjalmarsson.
USA (+650)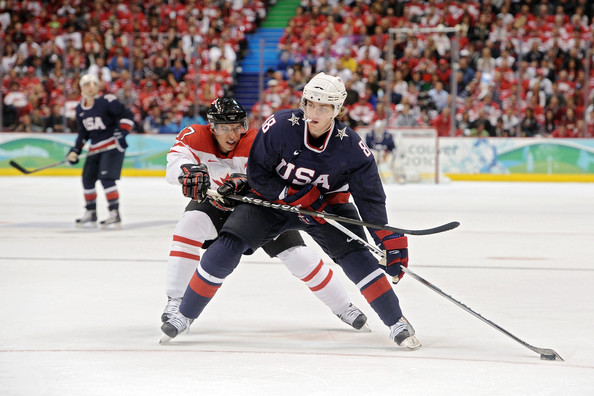 Vancouver silver medalist, Team USA returns to Olympic action determined to better its finish from four years ago. As +650 favorites to win their first Olympic hockey gold medal since 1980, the Americans would be drawing strength on a roster comprised entirely of NHL players. Patrick Kane, Ryan Kesler, and Phil Kessel are the names to watch on offense. The duo of Jonathan Quick and Vancouver Olympics net minder Ryan Miller provide formidable presence in front of the goal and may be their biggest strength.
Other Teams
A couple of other teams expected to provide some spark in the tournament are longshots Czech Republic (+1,000) and Finland (+1,200).
Do you think Team Canada will repeat as Olympic gold medalist? Or do you foresee Team Russia winning in front of their compatriots? See the latest betting odds and lines for 2014 Winter Olympics hockey tournament in Top Bet's sportsbook.
2,637 total views, 1 views today
Comments
comments