It's going to be raining threes at Barclays Center this coming Saturday as eight of the league's deadliest shooters take part in the 2015 staging of the Foot Locker Three-Point Contest. It promises to be an event for the ages as this year's field of participants is one of the deepest in the 29-year history of the competition.
Read on below as we preview this year's three-point shooting event and while you're at it, you can check out our preview of the Slam Dunk Contest and the 2015 NBA All-Star Game itself.
[sc:NBAArticles ]
2015 NBA Foot Locker Three-Point Contest Preview
Favorites – Stephen Curry, Klay Thompson and Kyle Korver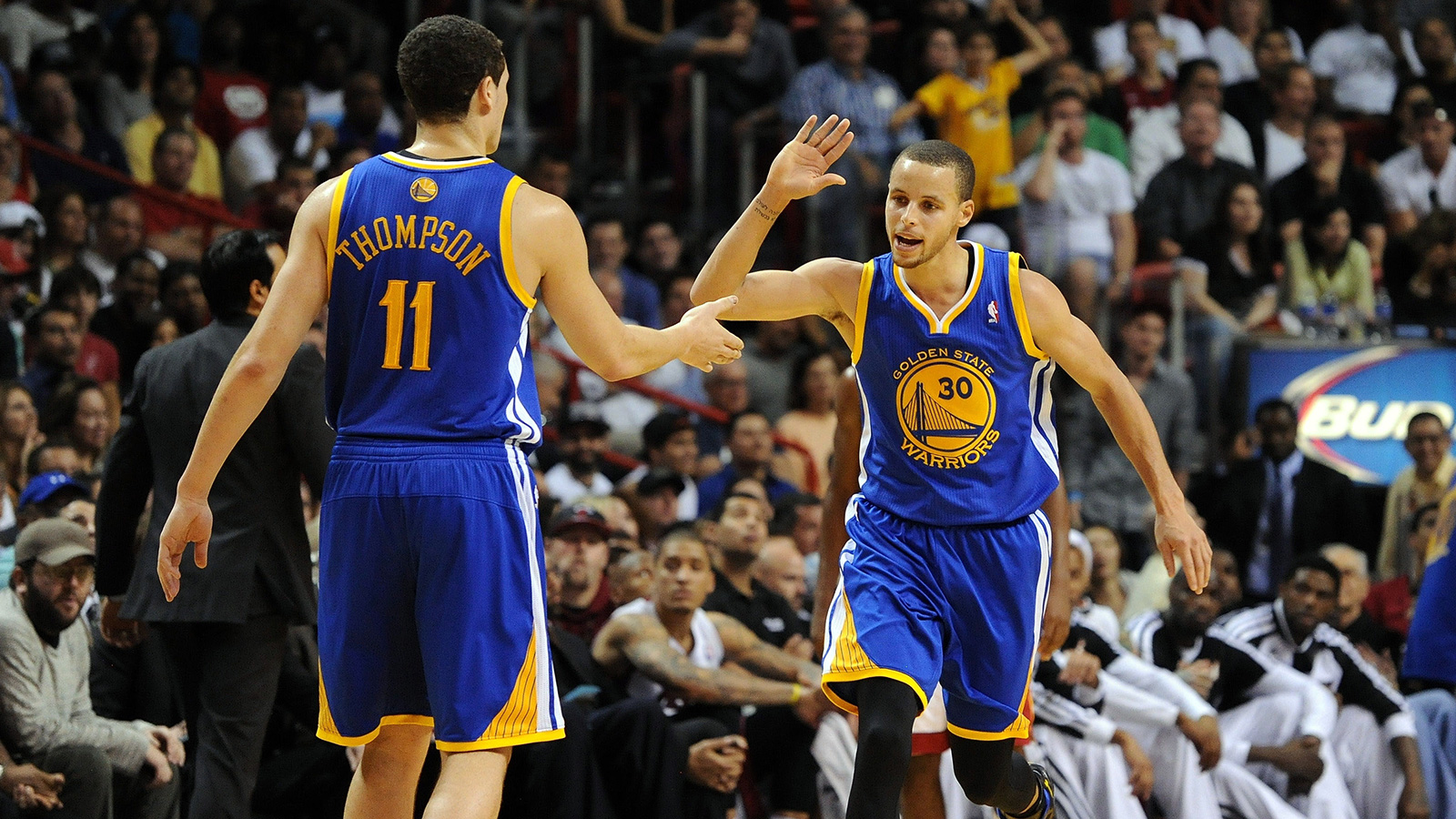 "In my opinion, they're the greatest shooting backcourt in the history of the game."
That was the statement made by former Warriors coach Mark Jackson back in April 2013 after Stephen Curry and Klay Thompson combined to hit 9 of 16 three-pointers and 21 of 34 field goals in a highly-emotional Game 2 win over the Denver Nuggets.
[sc:NBA240banner ]Many were shocked by Jackson's outlandish statements around that time but not many are questioning that argument right now with the way Curry and Thompson are performing with the Western Conference-leading Golden State Warriors this season.
Stephen Curry currently leads the Warriors in three-pointers made this season, burying 3.2 triples per game. He became the fastest player in NBA history to hit 1,000 triples, accomplishing the feat back on January 8 in just his 369th game.
He also drilled 10 three-pointers in a season-high 51-point outburst against the Dallas Mavericks on February 4, becoming the second player in league history to have multiple games of at least 10 triples. He is the odds-on favorite at +250 to win his first NBA Three-Point shooting title this coming weekend.
Following closely behind, though, is his tag team partner Klay Thompson. A first-time All-Star this year, Thompson has shot the lights out for the Warriors this season, draining 3.1 triples per game on a team-best 44.1 percent shooting clip from beyond the arc.
Thompson rose to prominence with his mind-blowing performance against the Sacramento Kings on January 23, piling up 37 points in a third-quarter barrage where he netted a league-record nine three-pointers. He is pegged at +300 to win the crown this weekend.
The Splash Brothers may dominate the headlines in the build-up to this event but we can never discount the chances of Atlanta gunner Kyle Korver. The 33-year-old has had a spectacular season so far with the Hawks, averaging 12.9 points per game. He is shooting a ridiculous clip from the three-point area, draining 52.8 percent of his jumpers from beyond the arc. Korver is listed at +300 to win the three-point contest win.
High-Value Sleepers – Marco Belinelli, Kyrie Irving and J.J. Redick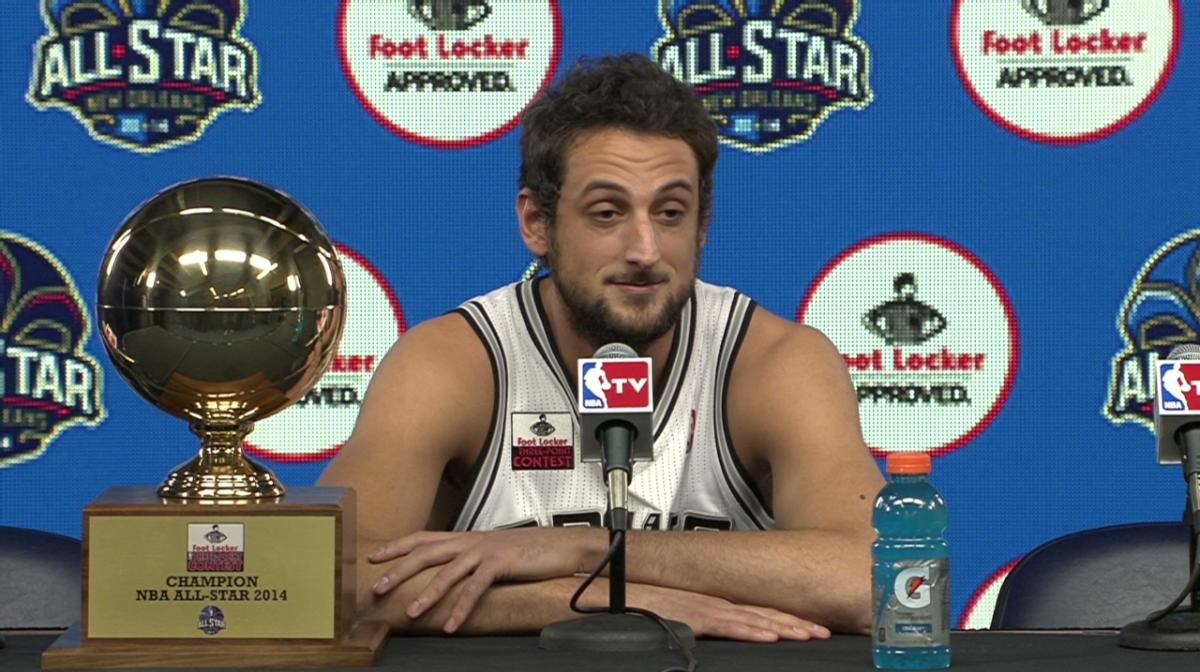 Marco Belinelli returns to this event as the defending champion following a spectacular shooting performance in last year's competition. The Italian nailed 24 points in the playoff round to defeat Bradley Beal and win the Three-Point Shootout title in his first appearance at the event.
Belinelli is having a sub-par season, though, with regards to his shooting from beyond the arc, hitting only 38.4 percent of his three-pointers this year. Still, the 2014 NBA champion is a good bet at +550 to win his second consecutive three-point crown this weekend.
Kyrie Irving, on the other hand, is having an excellent season for the Cleveland Cavaliers. The point guard is clearly thriving with LeBron James back in tow, averaging 21.9 points and 5.3 assists per game for the Cavs this season.
He has improved his shooting stroke as well, particularly beyond the three-point line as he is knocking down 41.1 percent of his jumpers from beyond the arc this season, not to mention a franchise-record 11 three-pointers in Cleveland's 99-94 win over Portland on January 28. With the form that he is in right now, Irving is a solid bet at +600 to win his second Three-Point Shooting crown this coming Saturday.
Rounding up the list of our high-value sleepers for this event is Clippers gunner J.J. Redick. The former Duke hotshot has been on fire for the Clippers from deep this season, knocking down 43.7 percent of his three-point baskets thus far.
He leads the team in three-pointers made this season with Redick nailing 2.4 triples per game. It's quite remarkable, though, given his exemplary shooting skills, that this is just the first time Redick has been invited to this prestigious All-Star event. He is pegged at +700 to cap his debut performance with a victory.
Longshots – James Harden and Wesley Matthews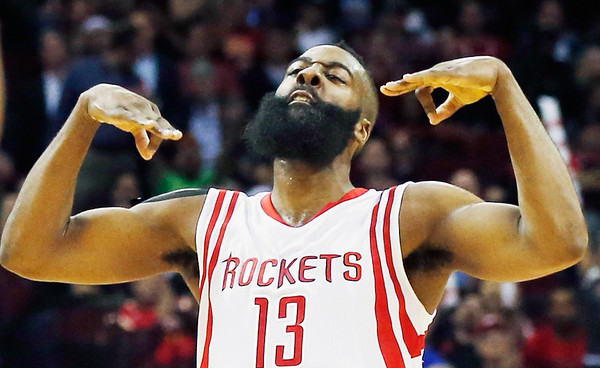 James Harden and his famous beard will finally get a taste of the three-point shootout experience after he was invited by the NBA committee to participate in this year's event. The invite wasn't a complete surprise, though, considering the way he is shooting the ball for Houston right now.
He's averaging 2.7 triples per game for the Rockets this season and owns a respectable 39 percent three-point shooting clip. Harden set a career-high for three-point field goals made in their game against Charlotte last December 31, nailing 8 out of 11 three-pointers in Houston's 102-83 win. He has a price of +750 to win the three-point contest .
Wesley Matthews, on the other hand, is another guy who is a definite threat to win the crown this season. As a member of the Portland Trail Blazers, he has connected on a franchise-record 804 three-pointers. He surpassed Terry Porter's record for most three-pointers made (773) last January 17.
Matthews has been lights out this season from deep for the Blazers. In fact, through 49 games this season, Matthews leads the NBA in three-pointers made (151) and three-point attempts (375). Just like Harden, his odds of winning the title are pegged at +750.
Writer's Prediction
Stephen Curry (+250) goes berserk in this tournament and captures his first ever NBA Three-Point Shooting title. Create a betting account now and put your All-Star predictions to the test!
[sc:NBA490banner ]
2,379 total views, 2 views today
Comments
comments