This 2016, Formula One will have its biggest season to date with 21 races in total (as opposed to 19 from last year), beginning with the Australian Grand Prix in Melbourne this Sunday, March 20. It'll also be the 20th time that the event Down Under will be held at Albert Park, so expect a lot of fireworks to fly from the year's inaugural race, especially from last year's top constructor: Mercedes.
Will either of the Silver Arrows' top two drivers be the first to cross the finish line yet again, or will we witness a forgotten veteran and maybe even an unheralded upstart take us by surprise? Let's take a closer look at several drivers that are worth keeping an eye on this weekend.
Across the Pacific, the NCAA Tournament is in full gear as well. Get in on all the college basketball predictions hype after this with our very own printable March Madness bracket.
Sports News and Predictions
2015 Australian Grand Prix Preview
Favorites – Lewis Hamilton and Nico Rosberg

$50 Free to bet on Sports! Open an account and deposit $100 to claim.
Are there any other praises that have yet to be sung in awe of Lewis Hamilton? The decorated 31-year-old pretty much had a stranglehold of the F1 circuit over the past two seasons as the 2014 and 2015 Formula One World Champion.
Hamilton is basically in a league of his own. Counting his poor showing towards the end of the previous campaign (mainly because he had nothing else left to play for), the Brit has still won 22 of the last 39 F1 races, including winning pole and the race itself at Albert Park last year. Hamilton's now aiming for his third-career Aussie GP win, but standing in his way (as always) is fellow Silver Arrows teammate Nico Rosberg.
If not for Mercedes' golden boy's outright domination, Rosberg would be Formula One's top dog. After Hamilton sealed his repeat bid as the season's champ last year, Rosberg picked up the pieces for Mercedes by winning six poles and the final three races of 2015.
Furthermore, the 30-year-old German is no stranger to success in the Outback. Rosberg won the Australian Grand Prix in 2014 and also finished as the runner-up to Hamilton last year.
The F1 circuit still remains as a virtual two-man race between Mercedes' Hamilton and Rosberg, and you can't go wrong with either of them as your top pick for this weekend's race Down Under.
Sleepers – Jenson Button and Kimi Raikkonen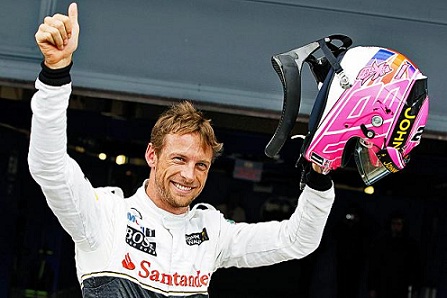 For our sleeper picks, we went with a couple of F1 veterans who have had great success at the Australian GP, but are also quite possibly contemplating about retiring by the end of the 2016 season.
McLaren's Jenson Button is the only active driver that has a better record at Alberta Park than Hamilton right now. The 36-year-old Englishman has three career wins on the course, with his latest victory coming from the 2012 season. Button's also the last driver besides Hamilton to win back-to-back Australian Grands Prix (2009-2010).
Meanwhile, another 36-year-old in Ferrari's Kimi Raikkonen might also be looking to close out his F1 career on a high this year, beginning with this weekend's race. The 2007 World Champion from Finland is the only active driver other than Hamilton and Button two win the Australian GP on more than one occasion (2007 and 2013).
However, both Raikonnen and Button have not been able to keep up with the rest of the younger drivers on the field for the most part of the past couple of seasons. Then again, with a new season of F1 racing in bloom, anything's bound to happen… right?
Long Shot – Daniel Ricciardo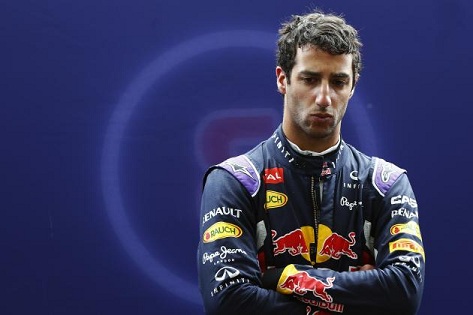 Western Australia native Daniel Ricciardo of Red Bull will be the hometown hero representing his country. Although the crowd will certainly be behind Perth's very own, they really shouldn't expect a coronation of the first-ever Aussie to win the Australian GP this weekend.
First off, Ricciardo never had a podium finish in 12 career races held on Albert Park. Making matters worse is that the 26-year-old's deflated demeanor from his recent interview leading up to this Sunday's race is not encouraging at all.
With that in mind, Ricciardo's odds of winning this weekend's race is pretty much cooked even before the event raises the green flag, so leave this particular shrimp on the proverbial barbie.
Writer's Prediction
What's new? Hamilton, again, will be the first to cross the checkered flag.
Earn a podium finish with some of your own winning predictions. Create a betting account now with America's best Sportsbook to start placing your bets in a flash.

Comments
comments