There'll be no Triple Crown winner this year with the Kentucky Derby and the Preakness Stakes having different winners. That shouldn't diminish the luster of the Belmont Stakes, though, as the final leg of the Triple Crown will roll out an impressive set of colts all vying for the white carnation blanket. Below is a breakdown of each horses along with their respective jockeys.
Cash In on the Best Online Sportsbook Offers Now at TopBet!
2016 Preakness Stakes Horse and Jockey Analysis
Exaggerator (Kent Desormeaux)
-115 oddset – See all Belmont Stakes betting lines here
There's hardly any doubt on Exaggerator being the favorite in Belmont. For one, he is coming off a loud Preakness Stakes victory to end Nyquist's bid for a Triple Crown. And with Nyquist skipping the third leg of the Triple Crown, it's only apt for bookmakers to install Exaggerator as the heavy favorite to top the race. Riding the three-year-old colt is jockey Kent Desormeaux, who won the Belmont with Summer Bird back in 2009.
Cherry Wine (Corey Lanerie)
+900 oddset – See all Belmont Stakes betting lines here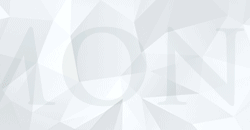 Cherry Wine had a nice second-place finish at Pimlico, which was his third in-the-money result in four races. Some say that Cherry Wine's performance in the Preakness Stakes was partly due to the track condition. That being said, Cherry Wine remains a colt to watch out this weekend. Jockey Corey Lanerie has finished 43 percent of his races this year in the top three. His 92 first-place results is ranked 19
th
so far this 2016.
Brody's Cause (Luis Saez)
+1,600 oddset – See all Belmont Stakes betting lines here
Brody's Cause makes for an intriguing competitor in the Belmont because you just don't what kind of performance the son of Giant's Causeway will come up with. Although he finished just seventh in Preakness, Brody's Cause flashed some real talent when he finished first in Grade-1 Blue Grass Stakes back in April. That's his second Graded Stakes win with the first one coming via a first-place finish in the Breeders Futurity.  Brody's Cause will be saddled by Luis Saez, ranked seventh in earnings and 16th in wins last year.
Lani (Yutaka Take)
+1,600 oddset – See all Belmont Stakes betting lines here
Lani is the only horse other than Exaggerator, who will come into Belmont having participated in the each of the previous two legs of the Triple Crown. Lani hasn't won a race in American soil, but has topped the Grade 2 UAE Derby last March. He finished ninth in the Kentucky Derby and fifth in the Preakness.  Lani's jockey will be Yutaka Take, who has won multiple titles in Japan.
Creator (Irad Ortiz Jr.)
+1,400 oddset – See all Belmont Stakes betting lines here
Creator was hot heading into the Kentucky Derby, having won two of his previous two races, which includes a win in the Arkansas Derby. But as it turned out, the three-year-old produced a messy performance at Churchill Downs, wherein he finished 13th. That's just the first time he finished outside of third place in a Graded Stake race and he'll give it a go again in Belmont with Irad Ortiz Jr. saddling him. Ortiz has finished in the top three in 57% of his races thus far this season. His 126 first-place finishes is ranked third overall this year.
Unified (Jose Ortiz)
+1,000 oddset – See all Belmont Stakes betting lines here
Unified is an enigma at this point. He only has three races in his career and wasn't a participant in any of the first two races of the Triple Crown. That said, Unified hasn't lost yet, finishing first in all those races, including an impressive victory in the Grade 2 Peter Pan on May 14. He'll be jockeyed by Jose Ortiz, who is currently second in earnings this year with $8,319,122.
Wild About Deb (Trevor McCarthy)
+2,500 oddset – See all Belmont Stakes betting lines here
Like Unified, Wild About Deb didn't race in the previous two legs of the Triple Crown. Wild About Deb has yet to win a Graded Stakes race, finishing third in the Grade 2 Peter Pan and first in a Maiden Special Weight in April. He's a long shot for sure with odds of +2,500 to win in Belmont. Trevor McCarthy, who ranked seventh in wins in 2014, will be on top of Wild About Deb this Saturday.
Suddenbreakingnews (Mike Smith)
+750 oddset – See all Belmont Stakes betting lines here
Suddenbreakingnews impressed a lot of folks when he displayed intense running late in the Kentucky Derby, where he was just a bit short of finishing in the money. Although he ended up just fifth, he showed enough endurance at Churchill Downs to be deemed as among the horses to watch out for in Belmont. Furthermore, Suddenbreakingnews will be whipped by the Mike Smith, a tried and tested Triple Crown veteran. Smith has four Triple Crown wins, including two victories at Belmont (2010, 2013).
Stradivari (John Velazquez)
+1,000 oddset – See all Belmont Stakes betting lines here
Stradivari finished fourth in the Preakness, which was a solid performance considering his limited experience. The Preakness was Stradivari's first Graded Stakes race and just his fourth competition overall. Saddling Stradivari will be John Velazquez, one of the most accomplished jockeys at Belmont. Velazquez has two wins in the Belmont Stakes, the latest being with Union Rags in 2012. He also has three second-place finishes in the event.
Destin (Javier Castellano)
+1,400 oddset – See all Belmont Stakes betting lines here
Destin hasn't raced since the Kentucky Derby, where he finished sixth, so expect the Todd Pletcher-trained animal to have fresh legs in Belmont. Destin has two Grades Stake race wins, counting the Grade 2 Tampa Bay Derby and the Grade 3 Sam F. Davis as among his victories. Javier Castellano is going to be on top of Destin in Belmont and the multiple graded stakes winning jockey will look for his first Belmont Stakes win after finishing second there twice before.
Governor Malibu (Joel Rosario)
+600 oddset – See all Belmont Stakes betting lines here
Don't sleep on Governor Malibu. He appears to be improving in each race. He has yet to finish outside of the top three in six career races that include a second-place in the Grade 2 Peter Pan event won by Unified. This excellent consistency by Governor Malibu makes the horse a tasty pick to win in Belmont. It should also help Governor Malibu to have Joel Rosario saddling him. Rosario has won the Belmont Stakes once before, when he guided Tonalist to first place two years ago
Create a betting account now and win big on horses.

Comments
comments