Nyquist's unfortunate withdrawal from the field due to high blood count is certainly a bummer. But even so, the 2016 Belmont Stakes should still be one hell of a race to look forward to. And speaking of which, all eyes will be on Exaggerator, this year's Preakness Stakes champion, to bag home another title under his belt.
Still though, there is always room for an upset in any sport. Having that said, read on below and find out which other colts the horse-racing experts from the internet are feeling really good about as well.
Meanwhile, don't forget to take a thorough look at our 2016 Belmont Stakes Picks, Predictions and Preview piece afterwards.
Cash In on the Best Online Sportsbook Offers Now at TopBet!
Expert Sleeper Picks and Predictions for the 2016 Belmont Stakes
Bleacher Report
| EXPERT | PICK |
| --- | --- |
| Joe Pantorno | Cherry Wine |
Joe Pantorno didn't provide a specific pick for Belmont, but he did share his opinion about which horses to take note off. And yes, Exaggerator, the overall favorite -115 to win in the upcoming race, was the first colt he mentioned first. That comes as to no surprise especially since Exaggerator is probably still in high spirits about his victory at the Preakness Stakes.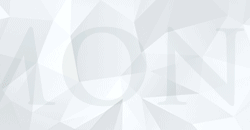 Speaking of which, Patorno mentioned Cherry Wine (
+900
) next. He strongly believes that Cherry Wine, who finished second to Exaggerator at Preakness, can put on another impressive showing for a number of reasons. This horse has a relatively high amount of stamina and knows how to pick up the pace at crunch time. The longer track at Belmont is likely a perfect fit for Cherry Wine's style.
America's Best Racing
| EXPERT | PICKS |
| --- | --- |
| Mike Curry | Destin and Cherry Wine |
Like Pantorno, Mike Curry of America's Best Racing is also feeling good about Cherry Wine's chances for roughly the same reasons. But Curry also mentions another intriguing pick in the form of Destin, who is priced at +1,400 to win at Belmont.
Destin is battle tested, and his relatively solid finish at the Kentucky Derby has helped him mature further. And more importantly, this colt is all about speed, which is what Curry really likes about him. Also, Destin has had five weeks off to rest and prepare for a massive finish at the Belmont Stakes.
TopBet
| EXPERT | PICK |
| --- | --- |
| TopBet | Creator |
Over here at TopBet, we are pretty high on Arkansas Derby-winner Creator (+1,400) to provide us at least a deep finish in the final leg of the Triple Crown.
Creator has the speed, experience and instincts to outlast and outrun all the other competing colts. He only finished 13th in the Kentucky Derby, but right now, the horse is in tip-top shape and has gathered more than enough energy to put on a valiant effort at Belmont Park.
Can't wait to pick a winner? Create a betting account now, and start placing your bets on the last leg of horse racing's celebrated Triple Crown.

Comments
comments