It's time for the Formula One Canadian Grand Prix with some of the best racers in the world converging in Montreal. It's tough to pick one winner, especially with all the lightning-fast cars roaring their engines on the track. But fear not for here are some of the best Formula One experts to aid you in making picks. Read on as we take a look at who the experts believe will win the 2016 Canadian Grand Prix.
For more on this race, check out our complete Canadian Grand Prix preview.
Cash In on the Best Online Sportsbook Offers Now at TopBet!
Experts Picks and Predictions for the 2016 Canadian Grand Prix
Bleacher Report
| Expert | Pick |
| --- | --- |
| Oliver Harden | Lewis Hamilton |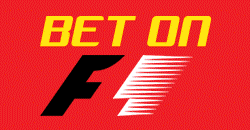 Oliver Harden of Bleacher Report picked the winner of the Canadian Grand Prix, and surprise it's Lewis Hamilton! He normally excels in Canada, but his 24 points disadvantage in the standings against Nico Rosberg should put plenty of pressure on him to succeed in this race.
Hamilton will have a stern challenge, though. He'll have to fend off Rosberg, who will be hard-pressed to make up for a seventh-place finish at the Monaco Grand Prix. However, Harden believes that Hamilton shoves a charging Rosberg wide a Turn 1 to finish comfortably for his fifth win at Montreal.
Autosport Grand Prix Predictor
| Expert | Pick |
| --- | --- |
| Andy Priaulx | Lewis Hamilton |
| David Croft | Daniel Ricciardo |
| Will Palmer | Lewis Hamilton |
| Lawrence Barretto | Nico Rosberg |
Lewis Hamilton is a favorite over at Autosport Grand Prix Predictor with former Formula One champion Andy Priaulx and young up-and-coming driver Will Palmer picking the Brit to win the Canadian Grand Prix. But other names did pop up. Sky Sports F1 Commentator David Croft picked Daniel Ricciardo to win the race, while autosport expert Lawrence Barretoo picked Nico Rosberg.
Ricciardo has brought the intensity up in his last two races, finish fourth at the Spanish Grand Prix and second at Monaco. He's promising to bring his best over to Canada for his first title of the year. He came close at Monaco on May 29, but finished second after starting at the pole position.
Rosberg has been plenty successful this year, winning the the first four races of the year. Riding a Mercedes-constructed car should give him a boost with Mercedes winning five of the past six races.
Create a betting account now and get everything you need for your fix of autoracing action.

Comments
comments