The top of the 2016 Formula One Championship is getting much tighter with Lewis Hamilton cutting into Nico Rosberg's points lead after last week's race. The Formula One now head to Azerbaijan for the European Grand Prix. Will Hamilton finally overtake Rosberg, or will the German have some tricks up his sleeves? Before digging deep into the upcoming race, check out how the points are delegated after each race in the Formula One below.
For more on the European Grand Prix, check out our complete race preview.
Cash In on the Best Online Sportsbook Offers Now at TopBet!
2016 Formula One European Grand Prix Points Awarded / Table Breakdown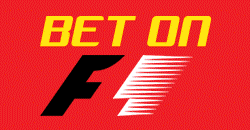 The Formula One Championship is getting very exciting after Lewis Hamilton cut Nico Rosberg's points lead to just nine points after winning the Canadian Grand Prix. The Brit can even leapfrog his teammate with a second straight victory if Rosberg finishes third or worse in the upcoming European Grand Prix.
Curious as to how the standings could be changed after this race? Check out how the points will be delegated to the top 10 finishers with our table below.
Formula One World Championship Scoring System
| Place | Points |
| --- | --- |
| 1st | 25 |
| 2nd | 18 |
| 3rd | 15 |
| 4th | 12 |
| 5th | 10 |
| 6th | 8 |
| 7th | 6 |
| 8th | 4 |
| 9th | 2 |
| 10th | 1 |
Create a betting account now and treat yourself to a fix of high-octane action.

Comments
comments