The 2015-16 NBA regular season officially ends tonight, and that can only mean one thing for us fans: It's time for some playoff action!
Before we start buckling up for this basketball spectacle though, let's takes a look at which teams have the best odds of winning this year's Larry O'Brien Trophy. And obviously, the Golden State Warriors and San Antonio Spurs are the top favorites. But who else could be in the mix to win the title? Read on below to find out.
Meanwhile, if you're yearning for some NHL action as well, click here to check out the Stanley Cup favorites, sleeper and longshot.
NBA News & Predictions
2016 NBA Championship Odds Update
Favorites
Golden State Warriors (-175)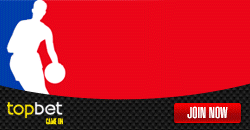 Golden State gave its fans a bit of a scare by losing two of its first three games in April. That brief stretch includes a heartbreaking home loss to Boston. In spite of this, the Warriors quickly relocated their dominant selves and responded with three-straight wins, including two at the expense of the Spurs.
Now, Stephen Curry and co. have tied Michael Jordan's 1995-96 Bulls team with 72 wins in single season. More importantly, they can fully cement themselves in the history books by beating the Grizzlies in tonight's regular-season finale at Oracle Arena.
If the Warriors succeed in doing so, a 73-9 record is a more-than-enough explanation as to why they're the undisputed favorites to win the championship.
San Antonio Spurs (+240)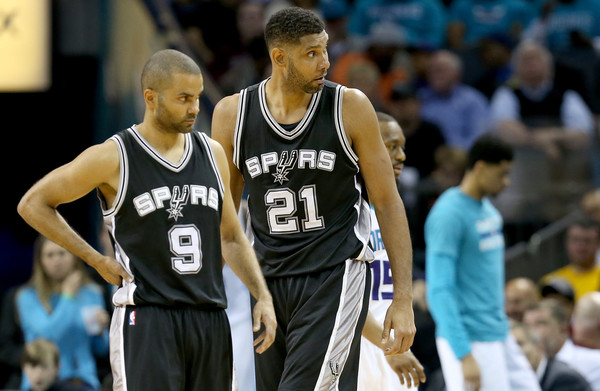 Yes, the Spurs play a boring style of basketball and don't really have enough young legs to help them keep up with fast-paced clubs like Golden State or Oklahoma City. But head coach Gregg Popovich and his boys have successfully turned back the clock once again this season through their league-leading defense (92.9 points allowed per game).
What's more impressive though, is the fact that the Spurs are still racking up the points on offense (103.7 per game) and are beating opponents by an average margin of 10.8 points (1st) as well. A key reason for this success is because of their unselfishness with the rock. San Antonio is averaging 24.6 assists per game (3rd).
However, it's worth noting that the Spurs are limping towards the end of the regular season. They've lost three of their last four games. In those losses, the offense (95.0 points) and defense (102.0 points allowed) took a step back. That's obviously not a good sign, but nonetheless, this team is still the strongest threat to the defending NBA champions.
Create a betting account now and start cashing in for the 2016 NBA Playoffs.
Sleeper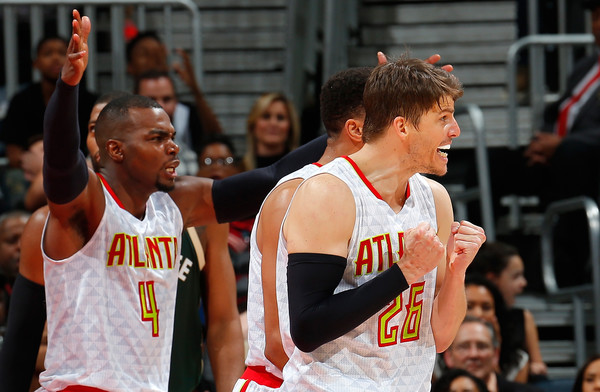 Atlanta Hawks (+5,000)
If you look closely, the Hawks are capable enough to instill some fear on whoever they'll be facing in the playoffs. This team can score the points (102.9 PPG), move the ball well (25.7 APG) and play with a lot of intensity on the defensive end (99.1 points allowed). Some could even say that Atlanta is the East's version of the Spurs.
Furthermore, the Hawks have a solid, young trio in Jeff Teague, Paul Millsap and Al Horford on their side. All three make up most of the offense for the team, averaging 48.1 points combined this season. But ultimately, the Hawks are going to need their other two key players in Kent Bazemore and Kyle Korver to step it up if they wish to finish deep in the postseason.
Bazemore, a likely candidate for this year's Most Improved Player Award, has been Atlanta's biggest surprise. From scoring just 5.2 points in the previous season, the four-year guard out of Old Dominion has done well to work his way into the starting lineup by averaging 11.7 points, 5.0 boards and 2.3 assists in 74 games.
Korver, meanwhile, has been a shadow of his old self this season. He's only shooting 39.9 percent from down town, which is way below his average in the 2014-15 season (49.2). Nevertheless, this will be the perfect time for Korver to relocate his stroke for the Hawks.
Long Shot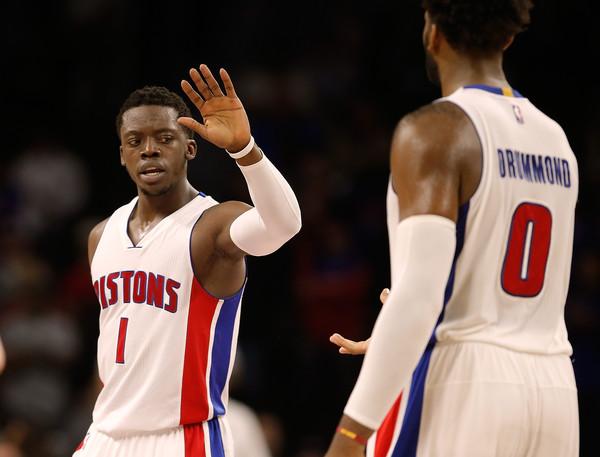 Detroit Pistons (+6,000)
Optimistically speaking, the boys in Detroit should be able to make some noise in the playoffs. The Pistons have a talented, young core headlined by the pair of Reggie Jackson and Andre Drummond. Both provide the steam stability from the outside and in the inside.
Jackson is currently having his best year in the NBA, averaging 18.8 points, 3.2 rebounds and 6.2 assists. The same goes for Drummond, who is posting 16.3 points and a league-best 14.8 rebounds despite shooting just 52.2% from the charity stripe.
Other than that though, it's too much of a hefty task for head coach Stan Van Gundy to carry an inconsistent and inexperienced Pistons squad all the way to the Promised Land. They should already be more than satisfied for finally ending a seven-year postseason drought.
Create a betting account now and put your NBA predictions to the test!

Comments
comments