With the First Four done, the true first round of the NCAA Tournament officially gets underway and college hoops fans better gear up for all the explosive highlights and mesmerizing moments that'll surely captivate the imagination.
There's really no telling how this year's tournament will turn out to be like, as there are a lot of teams out there that can win the title or at least finish deep. And who knows, one of those programs might come from the group of sleepers that we've listed in this piece below.
Meanwhile, if you want to place your cash on teams that some basketball experts are really quite optimistic about, check out our March Madness expert predictions and picks article.
2016 March Madness Sleepers Predictions and Picks
No. 4 South – California Golden Bears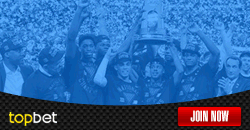 California here we come. The Golden Bears, who are priced at
+2,500
to win the national championship, marched into the regular season with high expectations, in large part because of two very promising freshmen in Jaylen Brown and Ivan Rabb.
It took a while before these young bloods found their form, but once they did the Golden Bears quickly garnered a lot of attention. Brown, in particular, has impressed the most, averaging 15.0 points, 5.5 rebounds and 2.0 assists this season. His ability to create his own shot gives the team a reliable go-to-guy who can deliver the goods under pressure.
Meanwhile, California's defensive tenacity is certainly worth noting as well. Opposing squads are only managing to score 67.0 points and shoot 44.0% from the field against the Golden Bears.
And overall, this efficiency from both sides of the court surely makes California one of the top sleepers to watch out for in the tournament.
Writer's Prediction: California fails to make it past the Sweet 16.
No. 9 East – Providence Friars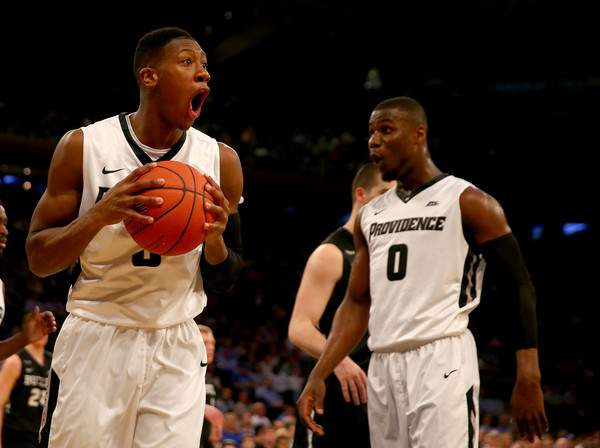 In case you don't know, the Providence Friars (+3,500) are more than just about Kris Dunn, who is putting up 16.0 points, 5.5 rebounds and 6.4 assists this season. Yes, Dunn's play will be huge for the team's overall success in the tournament, but he also has a very reliable teammate in Ben Bentil by his side.
Bentil has blossomed into one of the best forwards in the country today. He was only averaging 6.4 points last year, but now has eclipsed that mark by a mile with a team-high 21.2 points per contest.
Needless to say, these two NBA-ready talents make Providence such an intriguing sleeper for the tournament. If both Dunn and Bentil continue playing at a very high level, the sky's going to be the limit for the Friars. No doubt about it.
Writer's Prediction: Providence beats USC and heavy-favorites North Carolina to make it all the way to the Sweet 16, where they eventually get trampled by a much-strong and more-experienced Kentucky basketball team.
No. 5 Midwest – Purdue Boilermakers
Size is might for the Purdue Boilermakers (+3500). They are poised to make a deep run in the tournament and the chances of that will heavily depend on their 7-foot monster in A.J. Hammons.
Hammons provides Purdue such an intimidating presence in the paint. He's blocking 2.4 shots per game and still manages to impose his will on offense by putting up 14.9 points with 8.0 rebounds per game. And more importantly, this guy has the support from his teammates.
The pair of Vince Edwards and Caleb Swanigan can carry some of the scoring burden as well. Edwards, in particular, is the second-leading point-getter (11.0 PPG) in the team and also the best threat from down town (40.6%).
As long as Hammons continues to dominate and consistently receive enough support from his teammates. Purdue's bound to make a strong run in the tournament.
Writer's Prediction: Purdue makes it all the way to the Elite Eight.
No. 7 East – Wisconsin Badgers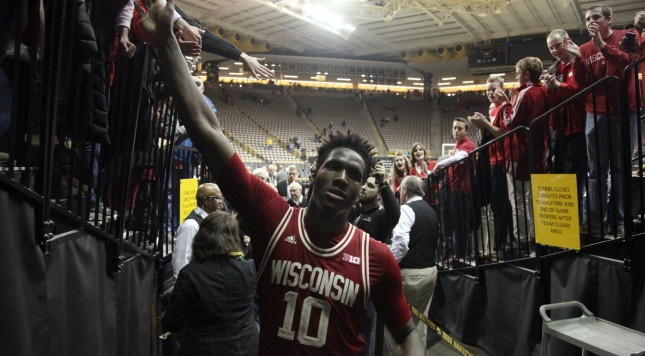 Defense will continue to be the name of the game for the Wisconsin Badgers (+3,500). This team is a very solid defensive unit that plays not just with heart, but with its head as well. The Badgers rank 26th in the nation in scoring defense (64.6 PPG) and are committing just 16.9 fouls per game.
On offense, the Badgers are not short of weapons. They have the trio of Nigel Hayes, Bronson Koenig and Ethan Happ who should all be able to rack up enough points on offense. Hayes, in particular, will likely take the reins in doing so, as he's been the most successful scorer for the team this season. Hayes is tallying 16.3 points and 5.8 rebounds per contest.
And for those who need some reminding, the Badgers finished as the runner-up in last year's tournament and are making their 18th-straight appearance in the Big Dance. These reasons simply show us that Wisconsin is well-accustomed in playing in a big stage.
Writer's Prediction: Wisconsin falls in an entertaining second-round showdown with the Xavier Musketeers.
Create a betting account now and join in on the action of March Madness Futures betting.

Comments
comments