The 2016 NCAA regular season and conference tournaments were pretty wild, but March Madness is bound to be even crazier. Chaos is the name of the game during the tournament, and predictions are often rendered futile. However, that hasn't stopped the so-called college basketball experts from filling up their brackets like the rest of the country.
If you're looking for some help with your bracket, then check out which teams these experts from the top media outlets have penciled into the Final Four and the national championship. And for more expert bracket help, check out our compilation of the NCAA March Madness best bracket choices here.
March Madness News & Predictions
2016 NCAA March Madness Expert Picks
ESPN
Jay Bilas
Eamonn Brennan
Joe Lunardi
Fran Fraschilla
Dick Vitale
South
Kansas
Kansas
Kansas
Kansas
Kansas
West
Texas A&M
Oklahoma
Oklahoma
Oregon
Oklahoma
East
UNC
Kentucky
Kentucky
West Virginia
Kentucky
Midwest
Michigan St
Michigan St
Michigan St
Michigan St
Michigan St
National
Champion
Kansas
Michigan St
Michigan St
Michigan St
Kentucky
The Worldwide Leader polled just about everyone in its extensive pool of college basketball experts for their Final Four and national championship picks, but we've whittled it down to the picks from five of its most prominent experts: Jay Bilas, Eamonn Brennan, resident bracketologist Joe Lunardi, Fran Fraschilla and Dick Vitale.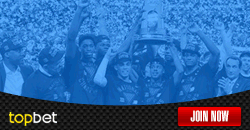 While everyone was very much in agreement that Kansas and Michigan State would come out of the South and Midwest Regions, respectively, there was a bit more variety in the West and East. Top broadcast analyst Bilas actually has Texas A&M – a
+3,000
championship long shot – making an unlikely run to the Final Four, while Fraschilla has top seed Oregon coming out of the region.
Meanwhile, three out of the five experts had No. 4 Kentucky coming out of the very tough East Region despite the very real possibility that they face Indiana and UNC within the first three rounds. Ever-lovable Dick Vitale even has the +1,000-priced Wildcats to win the entire tourney!
Sports Illustrated
Seth Davis
Pete Thamel
Zac Ellis/
Brian Hamilton
Luke Winn
Lindsay Schnell
Ryan Krasnoo
South
Kansas
Kansas
Kansas
Kansas
Miami
West
Texas A&M
Oklahoma
Oklahoma
Oregon
Oklahoma
East
West
Virginia
UNC
UNC
West
Virginia
Xavier
Midwest
Michigan St
Michigan St
Michigan St
Michigan St
Michigan St
National
Champion
Michigan St
UNC
Kansas
Kansas
Michigan St
Sports Illustrated put up its college basketball experts' entire brackets up for public consumption, and their Final Four picks were quite interesting. (Apart from Ellis, Hamilton and Winn's that is. All three picked the exact same Final Four teams and national champion: Kansas. Lame.)
Like Bilas, veteran analyst Seth Davis is also a believer in Texas A&M, and sees the Aggies slipping through in the South. Meanwhile, he and Lindsay Schnell think "Press Virginia" will push on in the East. The Mountaineers, though, have quite a mountain to climb in that region, and are priced at +2,000 to win the national title.
Ryan Krasnoo takes the cake in terms of outside-the-box picks, though. Not only does he have Miami (FL) taking the South, he sees No. 2 seed Xavier (+2,200) beating out the beasts in the East to make their first-ever Final Four in program history.
CBS Sports
Jerry Palm
Gary Parrish
Sam Vecenie
Matt Norlander
Chip Patterson
South
Kansas
Kansas
Kansas
Villanova
Kansas
West
Oklahoma
Oklahoma
Oklahoma
Oklahoma
Oklahoma
East
UNC
UNC
Kentucky
Xavier
UNC
Midwest
Michigan St
Michigan St
Virginia
Michigan St
Michigan St
National
Champion
UNC
Michigan St
Kansas
Oklahoma
Kansas
Five of CBS Sports' most prominent college basketball experts only agreed unanimously on one team winning a region, and somewhat surprisingly, it turned out to be Oklahoma winning the West.
Matt Norlander stuck his neck out for Villanova to emerge from the South, while Sam Vecenie was just about the only believer in Virginia's ability to finally find a way past Michigan State in the Midwest. The Hoos have seen their odds to win the national title balloon to +1,200 after they were placed in the same bracket as Sparty, the team that's eliminated them each of the past two years.
Norlander, though, stuck his neck out much further for Oklahoma. He sees the Sooners, who are led by Wooden Award candidate Buddy Hield, paying out their +1,500 odds to win the entire tourney.
Like these experts' picks? Then create a betting account now and hit it big betting on the NCAA Tournament.

Comments
comments