It's time for March Madness! The NCAA Tournament is upon us with an endless amount of entertaining college basketball games. At this point, it's pretty much anybody's game. Kansas can win it as the No. 1 overall seed of the tournament. Michigan State will be very frustrated about being snubbed off a No. 1 seed. Meanwhile, some underdogs such as the NBA prospect-heavy California and pesky Stephen F. Austin.
Get everything you need to help guide your picks with our complete preview below. Looking for more on March Madness? Then check out our feature of the best bets in Round 1 of the NCAA Tournament.
March Madness News & Predictions
2016 March Madness Preview
Favorites
Kansas Jayhawks
The Kansas Jayhawks are the favorites to win the NCAA Tournament with plenty of reason. The Jayhawks are the No. 1 overall seed in the Big Dance. They're undefeated since late January and swept both the Big 12 regular season and tournament titles. Kansas has depth to keep them rolling in games. They also have an excellent, experienced leader to guide them.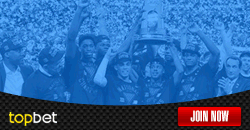 Senior Perry Ellis is very hard to stop. He's averaging 16.7 points per game on 52 percent shooting. He'll have some help from the likes of Wayne Selden and Devonte' Graham, who also figure to light up the scoreboard. Selden is averaging 13.3 points per game, while Graham is chipping in 11.7 per outing.
The Jayhawks are as complete of a team as you'll get in the NCAA Tournament. They're +450 to win it all.
Michigan State Spartans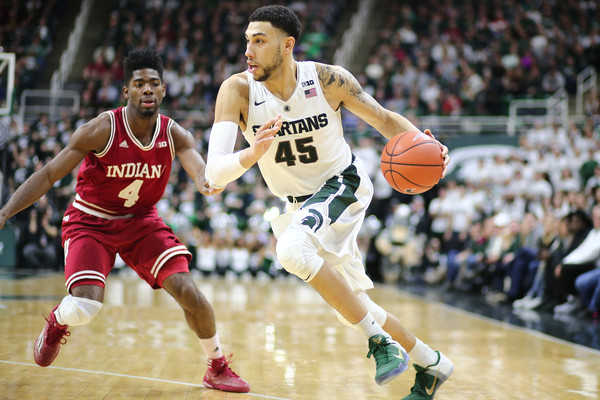 Speaking of complete teams, the Michigan State Spartans also have a very solid lineup. The Spartans are very difficult to stop. Their offense flows smoothly with 80.2 points per game (26th in the nation) and 20.7 assists per game (first). They also happen to have a very tight defense, limiting opponents to just 63.4 points per game.
Denzel Valentine is the Spartans' court general. He leads them with 19.4 points, 7.6 rebounds and 7.6 assists per game. Four other players are averaging more than seven points per game, making sure that a handful of Spartans are involved in lighting up the scoreboard.
The Michigan State Spartans may have missed out on getting a No. 1 seed in the NCAA Tournament. But oddsmakers have given them plenty of respect, installing them as +550 favorites to win the tourney.
North Carolina Tar Heels
Offense, offense and more offense is the name of the game for North Carolina. The Tar Heels score 82.9 points per game (10th in the nation) with their excellent ball movement. They're averaging 18.3 assists per game this season. It's not just the Tar Heels try to go guns blazing against their opponents. They knock down their shots with ruthless efficiency, sinking in 47.6 percent of their field goal attempts.
Each of North Carolina's starters is averaging 10 or more points per game this season. They're led by forward Brice Johnson, scoring 16.8 points per game. Meanwhile, the dynamic backcourt duo of Marucs Paige and Joel Berry II combine to send out 3.7 assists per game. North Carolina has all the tools to turn heads in the Big Dance. They're +550 to win the national title.
Sleepers
Virginia Cavaliers
The Virginia Cavaliers are the No. 1 seed in the Midwest Region, but they're not very popular odds-wise. The Cavaliers are +1,200 to win the NCAA Tournament. Although, they provide plenty of value as a sleeper with their suffocating defense.
Virginia is second in the league in scoring defense, limiting opponents to just 59.7 points per game. While they're not too dominating on offense, they do have a very good player in Malcolm Brogdon. He's averaging 18.7 points and 4.1 rebounds per game.
Slowing down the game to fit Viriginia's style should help Brogdon shine in the Big Dance. He also has some support from Anthony Gill and London Perrantes, who are both averaging more than 10 points per game this season.
California Golden Bears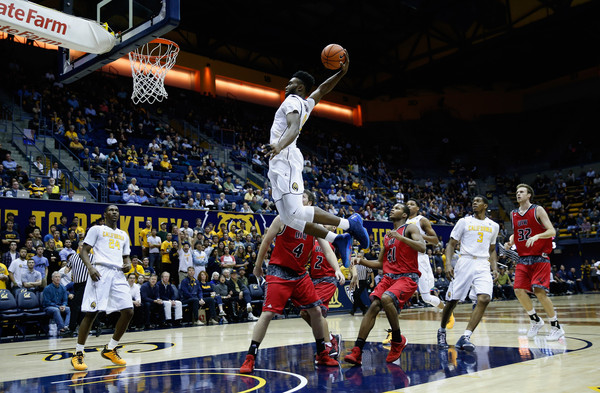 The California Golden Bears are very dangerous outs in the NCAA Tournament. They have not one, not two but three NBA prospects on their team. Tyrone Wallace is their leader with 15.3 points, 5.4 rebounds, 4.4 assists and one assist per game. A senior guard, he'll be the one driving California's offense when they step onto the court for the Big Dance.
Wallace will have the benefit of playing alongside two potential top-10 NBA Draft picks. Jaylen Brown and Ivan Rabb are sure to be dominant on the court. Brown is an athletic swingman averaging 15 points and 5.5 rebounds per game. Rabb is a 6-foot-11 forward who can dominate the boards with a team-high 8.5 rebounds per game.
California is the closes to an NBA team out in the tournament. They offer plenty of bang for your buck at +2,500 to win the national title.
Long Shot
Northern Iowa Panthers
Northern Iowa has been a lovable underdog for some time now. The Panthers could shake up the NCAA Tournament once again with a complete overall game. They're very sound defensively, allowing just 62.9 points per game (11th in the nation). They're also very good and discipline considering that they gave up the fewest free throws this season.
The Panthers live and die by the three. They're ranked 48th in the nation, making 37.5 percent of their three-pointers. If they can catch fire from beyond the arc, then teams may have a difficult time hustling to get back into the game against Northern Iowa's solid defense.
The Panthers are +20,000 to win it all.
Stephen F. Austin Lumberjacks
Man, are the Stephen F. Austin Lumberjacks jacked up. They've been unstoppable in conference play, going 59-1 since 2014. While Southland isn't a power conference, the Jacks have been very unforgiving against their opponents. They have just two single digit victories in conference play this year, while 15 were by 20 points or more.
The Jacks' ability to force turnovers is impressive. They're No. 1 in forcing turnovers in the nation this season. They have several ways to force miscues from full-court presses to half-court traps. They also happened to have a reliable offense.
Stephen F. Austin is undersized with Thomas Walkup being a 6-foot-4 big man. He's a pretty good matchup against bigger opponents. He can utilize his speed, while also drawing plenty of fouls He's shooting at an astounding rate of 64 percent from two-point range.
The Jacks may be the Cinderella who'd answer your prayers. They're +20,000 to win the national title.
Writer's Prediction
Michigan State (+550) wins the national championship with their well-rounded game.
Create a betting account now and pick your dog for the upcoming Big Dance.

Comments
comments