---
One team, as you may know, is almost synonymous to SEC's conference championship. They've been in the title game a bunch of times, and every year, it's always about who's going to challenge the powerhouse squad. We are, of course, talking about the mighty Kentucky Wildcats.
Read on below and know more about the upcoming tournament!
---
College Basketball News and Previews
---
2017 SEC Basketball Tournament Preview
Favorites
Kentucky Wildcats (EVEN)
SEC record: 16-2
This is a no-brainer. Basically, there's the Wildcats and then there's everybody else, just like in most years. The talent they own year in, year out topples more than half, if not the rest, of the conference, and on top of that, they have a future Hall-of-Fame coach in John Calipari.
In yet another season that's potentially full of one-and-dones primed to be NBA lottery picks, they were headlined by a trio of deadly swingmen – SEC's leading scorer, Malik Monk (21.2 PPG), and all-around players DeAaron Fox (15.5 PPG, 4.2 RPG, 5.0 APG) and sophomore Isaiah Briscoe (12.9 PPG, 5.6 RPG, 4.4 APG). Monk and Fox's co-freshman, Edrice Adebayo, who's also projected to leave early for the pros, was the main protector in the paint. He averaged 13.3 points on 61.7-percent shooting, and also led the team in rebounds (7.6 RPG) and blocks (1.6 BPG).
Since Calipari's arrival to the team prior to the 2009-10 season, the 'Cats have appeared in six out of the possible seven SEC championship games, and won four times. With this year's campaign ending in them ranking first in the conference in points, field goal shooting, defensive rebounds, and offensive efficiency, their seventh appearance should be on the way.
Florida Gators (+140)
SEC record: 14-4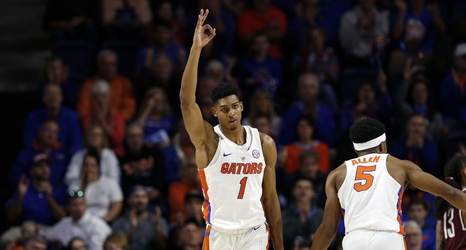 Florida is the best team to count on if you hate Calipari and his boys. Aside from finishing with the second-best record in the conference, the Gators also joined Tennessee as one of only two teams in the SEC to beat the 'Cats this season. The 88-66 beating they handed out weeks back was the Wildcats' worst loss of the year, and it had Monk, Fox, Briscoe, and Adebayo only shooting a combined 16-for-45.
The Gators offense isn't the most intimidating out there, but they do have a dangerous weapon in Kevaughn Allen, who netted 17.2 points on 53.6 percent shooting in the team's last six outings. Also, their defense makes up for it really well. They finished the season ranking first in allowed threes and assists, and second in allowed points and field goal percentage.
Sleepers
South Carolina Gamecocks (+1,000)
SEC record: 12-6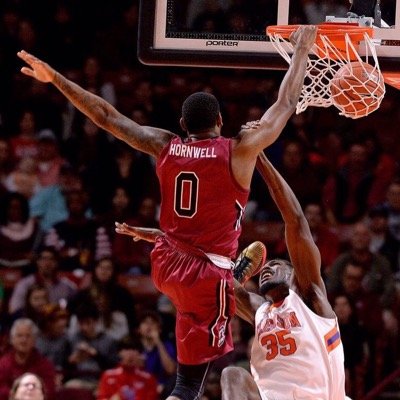 The Gamecocks concluded their campaign ranking as the number one defense in the SEC and second overall in the nation. Through 16 conference games, opponents only put up 68.2 points on 42.2 percent shooting.
They are only listed as a "sleeper" because of their tendency to have a stagnant offense (155th in offensive efficiency). However, teams around the league know what type of explosiveness South Carolina is capable of when they're on or overlooked, especially with the duo of Sindarius Thornwell (21.2 PPG) and PJ Dozier (13.9 PPG). Thornwell poured in 25.6 points and 8.1 rebounds in their last eight contests, enabling him to tie the Wildcats' Monk in PPG average for the year.
Arkansas Razorbacks (+1,500)
SEC record: 12-6
The Razorbacks will enter the tournament having won six of their last seven outings. Dusty Hannahs, Daryl Macon, and Jaylen Barford continued being the main options, but Barford, who's third in the team in scoring, emerged as the most productive of the three, as he is netting 17.8 points in the said stretch.
Although offense is mostly expected from the team, as evidenced by placing third in the conference in points (79.2 PPG) and second in offensive efficiency, the team has also showcased flashes of their defensive abilities in their past couple of games. Their final seven games had them recording 7.4 steals per game and only allowing opposing teams to shoot a mediocre 41.1 percent.
Long Shots
Vanderbilt Commodores (+3,000)
SEC record: 10-8
Vandy is the good, super dark horse pick this year. Don't let that unappealing conference card fool you, because a handful of those victories came on the expense of the SEC's best.
In matching up this season against the four teams that were ahead of them in the W-L card (Kentucky, Florida, Arkansas, and South Carolina), they went a respectable 4-3. They beat the Gators twice in thrilling finishes, handed the Razorbacks their worst loss of the season, and gave the tough Gamecocks defense a dose of their own medicine by keeping them without a field goal for the final nine minutes of their only matchup on the year.
Although they went 0-2 against the Wildcats, it should be noted that both were close games, and it might be fair to say that the 'Cats were a bit lucky to escape those pair of matchups with a W. In their second battle, the Commodores even led as many as 19 in the second half, and only gassed out down the stretch. We can expect them to learn from the mistakes made in that game.
The Commodores' top four scorers – Matthew Fisher-Davis, Luke Kornet, Jeff Roberson, and Riley LaChance – are all averaging double-digit points and they also power the team to rank first in the SEC in threes per game, with 10.
Complete Tournament Odds for SEC
| | |
| --- | --- |
| Kentucky – EVEN | Florida – +140 |
| South Carolina – +1000 | Georgia – +1,400 |
| Arkansas – +1,500 | Mississippi – +2,500 |
| Tennessee – +2,500 | Vanderbilt – +3,000 |
| Alabama – +3,300 | Texas A&M – +3,300 |
| Auburn – +5,000 | Mississippi State – +6,000 |
| Missouri – +12,500 | LSU – +15,000 |
Writer's Prediction: 
There won't be any surprises. Kentucky (EVEN) and Florida will meet in the finals again, with the Wildcats coming out victorious.
Create a betting account now and build a winning college basketball parlay.

1,803 total views, 1 views today
Comments
comments