And so Andy Murray's quest for his third career Grand Slam title officially begins (again). He's set to go head-to-head with Radek Stepanek, who currently ranks No. 128 in the ATP rankings, in the opening round of the 2016 French Open. Can the British No. 1 quickly dispatch the Czech? Or will Stepanek manage to pull off an early shocker? Read on below for a closer look at this bout.
For more tennis action, click here to see our preview of another first-round matchup between Rafael Nadal and Sam Groth.
---
Andy Murray vs. Radek Stepanek Betting Preview
Where: Stade Roland Garros, Paris, France
When: Monday, May 23, 2016, 4:00 AM ET
Line: Andy Murray (-4,000) vs. Radek Stepanek (+1,600) – view all French Open Men's Singles lines
---
Betting on Andy Murray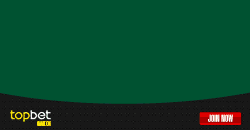 Andy Murray heads into this first-round match oozing with confidence thanks to a successful campaign at the recently-concluded Rome Masters. In that tournament, he convincingly defeated World No. 1 Novak Djokovic in the final, 6-3, 6-3.
And what's more, the Scotsman is well aware that he can sustain his momentum against the aging Radek Stepanek, whom he has beaten in six of their previous eight meetings.
It can't hurt Murray to remain cautious at least, though. They met earlier in the year, and Murray almost let the Czech get one over him at the Madrid Masters. Murray's two losses to Stepanek happened back in 2009 at the Paris Masters and in 2014 at Queens.
Murray has won nine of his last 10 matches on clay.
Betting on Radek Stepanek
The end of Randek Stepanek's career is reaching its final pages. He turns 38 years old in just a few more months, and is well outside the top 100 of the ATP rankings. But nevertheless, it won't stop the Czech from putting up a (possibly) entertaining matchup with Andy Murray.
Optimistically speaking, Stepanek might just be able to pull off an upset here. The 20-year veteran has likely adjusted to the red clay courts and conditions at Paris after playing three matches in the qualifiers. That stretch includes a pair of straight-sets victories over Cedrik-Marcel Stebe and Yoshihito Nishioka.
Furthermore, Stepanek can take confidence in the fact that he managed to provide a valiant effort in his most recent meeting with Murray. Stepanek pushed the Scotsman to three sets before eventually losing in the second round of the Madrid Open earlier this month.
If Stepanek succeeds in replicating this effort once again, there's a relatively good chance that he could escape with the improbable victory.
Stepanek has won 11 of his 14 matches on clay this year.
Writer's Prediction
Murray (-4,000) wins it, 6-2, 6-4, 6-3.
Create a betting account now and score a Grand Slam of your own.

Comments
comments