Records are meant to be broken. It may take years or decades before it gets topped, but somehow it has to go down.
In baseball, home run records are among the most sacred in the sport and the chance of breaking those only comes very rarely.
When Babe Ruth hit 60 home runs in a single season in 1927 – a feat deemed by many as next to impossible – you could just imagine the amazement of baseball fans and pundits alike when just a mere three years later, Hack Wilson was on pace to tie, let alone break, Ruth's record. Wilson ultimately failed and breaking the record proved to be a very difficult task to accomplish.
Here are some of the players who came so close of having their names atop the list of home run records.
Chasing the Most Home Runs in a Single Season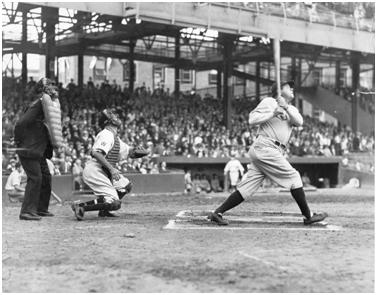 Babe Ruth's Record (60 in 1927)
During the early years of baseball, fans weren't really accustomed to seeing players knocking balls out of the ball park with such frequency like we witness in the sport today. That changed the moment Babe Ruth decided to switch from pitching to hitting. In 1927, the Sultan of Swat pumped out a grand total of 60 homers – the most in a single season at the time. The record stood for 34 years but not without a few players threatening to break the number 60.
Players Who Came Closest to Ruth's Record:
Babe Ruth
1928: 54 Home Runs
Because Ruth was on a class of his own, it's no surprise at the end of the 1927 season (the year he smacked 60 homers) that the biggest threat to his record was himself! The following season, Ruth appeared to be on pace again of breaking his OWN single season home run record for the third time in his career after hitting 37 homers from May to July. However, he came seven dingers short of shadowing 60. One reason was that hehe cooled off in the last two months of the regular season by producing only 13 round-trippers in August and September combined.
Hack Wilson
1930: 56 Home Runs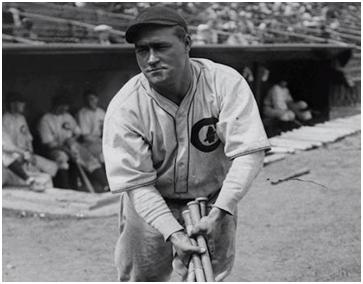 Wilson was the first player, other than Babe Ruth, to give a serious challenge to the Great Bambino's record. In 1930, Wilson sent 56 balls out of the playing field. Though it failed to top Ruth's 60, it's worth mentioning that it was the National League's record for the most single season homers for almost seven decades. It was broken by Mark McGwire (70 HRs) in 1998,s long 68 years later.
Jimmie Foxx
1932: 58 Home Runs
Foxx almost jumped over the record of Ruth's 60 homers when he registered 58 home runs in 1932. In fact, from the start of the regular season in April through June, Foxx had 29 dingers already – four more than Ruth's 25 during the same span in 1927. It was also one of Foxx's brightest seasons of his career as he almost won the Triple Crown, only falling short in the Batting Average department.
Hank Greenberg
1938: 58 Home Runs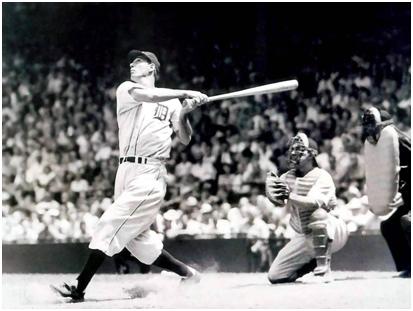 Just like Jimmie Foxx, Greenberg barely missed Babe Ruth's record by just two homers. His 58 home runs were the most since Foxx hit the same output in 1933. From July to the last regular season game of his team, the Detroit Tigers, in October, Greenberg went on a tear by batting .329 and knocking 36 home runs. He tied Foxx's 58 with five games to go in the Tigers' schedule. However, Greenberg flopped and Ruth's record was assured of another year at the top.
Roger Maris' Record (61 in 1961)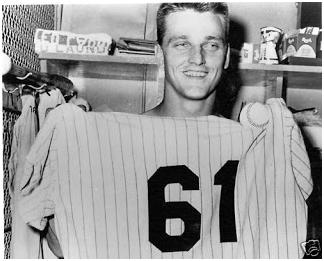 In 1961, Maris broke Babe Ruth's record for single season home run. It was a monumental feat especially when considering the person who held the record before he breached 60 homers. Maris's record even spent more time (37 years) atop the list than Ruth's 60 (34 years).
Players Who Came Closest to Maris' Record:
Kenneth Griffey Jr.
1997: 56 Home Runs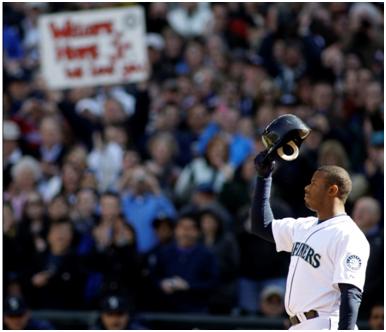 The Kid opened the 1997 season on fire. Griffey jacked 13 and 11 home runs in April and May, respectively. Then the next two months, Griffey's production regressed hitting only a total of 8 homers for June and July. He resumed his assault of Maris' record by slamming double-digit home run productions each in August and September. It wasn't enough as his total output was only 56.
Mark McGwire      
1997: 58 Home Runs
A year before Big Mac pulverized 70 baseballs, the 1997 season offered a preview of what was to come. McGwire shredded the leather of each ball he saw towards to tying the 68-year old National League record of 58 homers in a season by Hack Wilson in 1930. Going into the last month of the 1997 regular season, McGwire needed 18 home runs to propel himself past Roger Maris. But his 15-homer effort in September came up short and Maris' record spent another year of being the best.
Mark McGwire's Record (70 in 1998)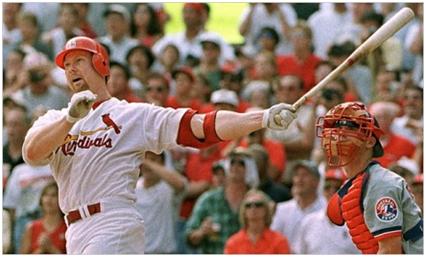 In 1998, McGwire produced an eye-popping 70 home runs to become baseball's all-time home run king. It was also the first time in Major League Baseballhistory that a player reached the 70-homer plateau.
Players Who Came Closest to McGwire's Record:
Mark McGwire
1999: 65 Home Runs 
In 1998, McGwire once again displayed Paul Bunyan-esque strength in crushing 65 baseballs out of the playing field. Big Mac was on a mission that appeared to be defining 60 as the new 50 when it comes to the benchmark of single-season home run production.
Sammy Sosa
1999: 63 Home Runs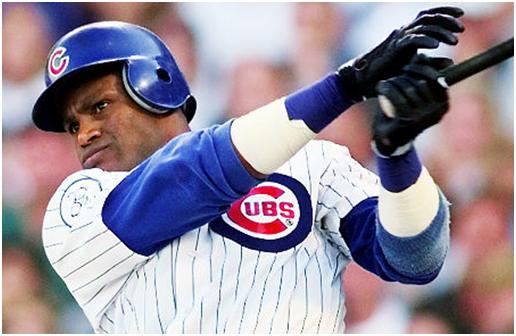 The great race continued in 1999 and Sosa was once again the runner-up just like in the previous season. Sosa homered 63 times in this year, 15 of which came in August – his most productive month.
Note: If you're wondering why Barry Bonds' record isn't on this list, that's because no one has really came CLOSE to his *record*.
Consecutive Games Hitting a Home Run
Original Record Holder: Dale Long | Streak: 8 Games (May 19 through May 28, 1956)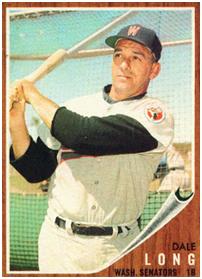 Long recorded the longest home run hitting streak in 1956. He knocked 8 homers during that stretch. Also in that season, Long hit a total of 27 dingers – the most home runs in a single season in his career.
Players Who Came Closest to Long's Record:
Don Mattingly
Streak: 8 Games(July 8 through July 18, 1987)
Mattingly came up short in breaking Dale Long's record but tied it nonetheless. He started everything with a two-home run game against the Minnesota Twins and then 10 days later, against two more baseball teams, saw the end of it 10 days later versus the Texas Rangers.
Ken Griffey
Streak: 8 Games (July 20 through July 28, 1993)
Griffey was the latest player to tie Dale Long and Don Mattingly's record when The Kid recorded eight straight games of hitting at least a home run in each of those in the 1993 season.
Most Seasons with at Least 30 Home Runs
RECORD HOLDER: Hank Aaron |15 Seasons: 1957–63, 1965–67, and 1969–73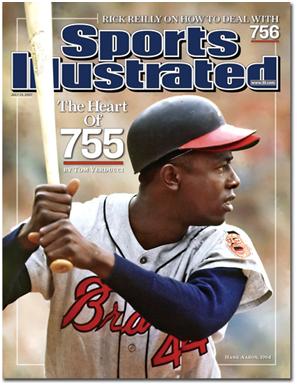 It started when Hammerin' Hank hit a total of 44 homers in 1957. Then from 1958 to 1963 he knocked 232 homers and in each of those years he surpassed the 30-homer mark. After a year of "just" producing 24 homers in 1964, Aaron brought his hammer again and hit 32, 44, and 39 homers in the following three years, respectively. His last four seasons of 30 or more round-trippers started in 1969 and ended in 1973.All in all, Aaron recorded 15 seasons of 30 or more home runs – the best among all MLB players in history.
Players Who Came Closest to Aaron's Record:
Alex Rodriguez       
14 Seasons: 1996, 1998–2000, 2001–03, 2004–10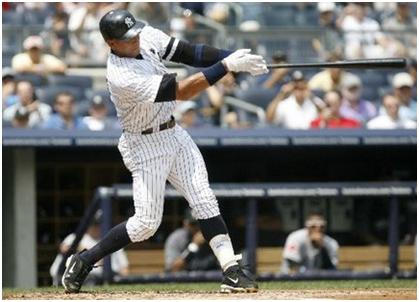 Considering his latest bouts with injuries and age, A-Rod might never hit 30 or more homers again in a season. Rodriguez started off with a blaze, hitting 36 homers in just his third season in the majors. Seven of his 14 season with at least 30 home runs happened in seasons 2004-2010.
Barry Bonds            
14 Seasons: 1990, 1992, 1993–2004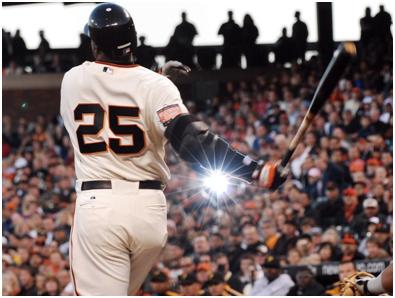 Bonds may have broken Hank Aaron's all-time career home run record but his 14 seasons of at least 30 home runs is still behind Hammerin Hank's 15.
Do you think any of the current players have a good shot of breaking the records mentioned above? Or will it take us another 20 or more years to see these milestones get taken down?
Share this article on your Social Networks and post your thoughts along with it. We look forward to seeing your opinion.
4,486 total views, 1 views today
Comments
comments