College football season is past the halfway mark and by now we've had a good look at all the teams during the first half.
Week 9 kicks off Saturday, and we'll see some bad teams that are performing surprisingly well against the spread. Like the Florida Atlantic Owls, who despite their troubles (2-5), are finding ways to gift bettors who've been sharp enough to spot how the team has been performing ATS.
Teams like Missouri and Baylor will look to make it past this week with their clean SU records intact.
Here are the top 5 college football teams to bet on this week:
1. Florida Atlantic Owls (+24.5)
Florida Atlantic Owls @ Auburn Tigers (October 26 | 7:30 PM ET)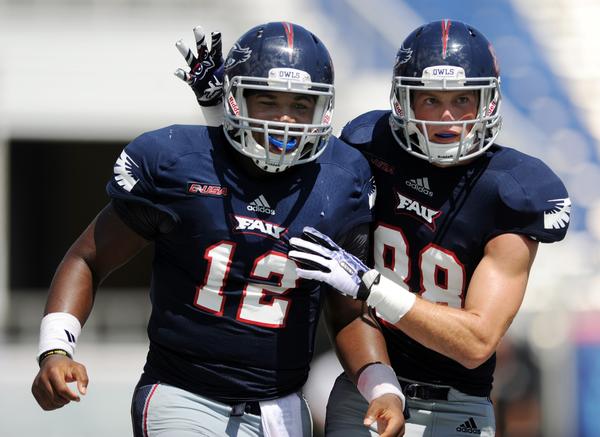 The entire Owls squad can call in sick for their next game against No. 11 Auburn Saturday and the result will most likely be just the same – a win for the massive favorite Tigers. But in this article, we're not solely concerned with straight-up wins. We're looking at the impressive ability of the Owls to cover the spread despite a season full of losses.
Florida Atlantic's record is littered with defeats so far this season but it has shown that it can bounce back, at least ATS-wise. The Owls are 4-0 ATS in their last four games following a loss.
In their last game, they dropped a slim 24-23 decision against Marshall.
2. Missouri Tigers (-3)
South Carolina Gamecocks @ Missouri Tigers (October 26 | 7:00 PM ET)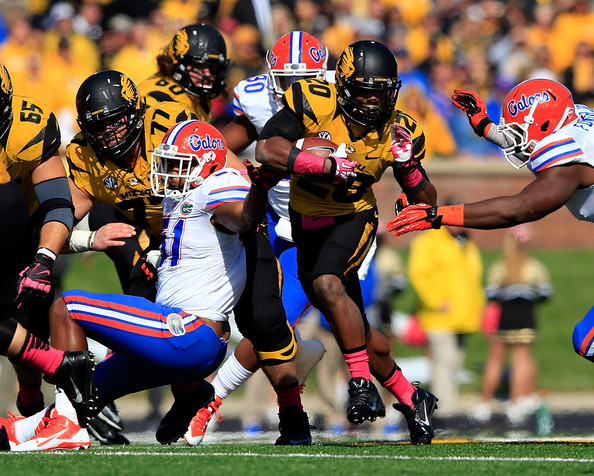 You won't find many schools that have as clean a record across the board in SU and ATS standings as the Tigers have these days. Here's a summary of their feats as of Week 8: 7-0 SU, 7-0 ATS, 4-0 ATS at home, 3-0 ATS on the road, 5-0 ATS as favorites, and 2-0 ATS as underdogs. [sc:NCAA240banner ]
Judging by those records, plus the Gamecocks pathetic 1-5 ATS mark in their last six outings, Missouri is sounding like a good investment in terms of betting.
Missouri defeated their last two opponents, Georgia and Florida, both top 25 teams, by an average margin of 17 points. The Tigers hope to bundle No. 21 South Carolina together with the Bulldogs and Gators in their list of Top 25 victims.
3. Temple Owls (+11)
Temple Owls @ Southern Methodist Mustangs (October 26 | 3:00 PM ET)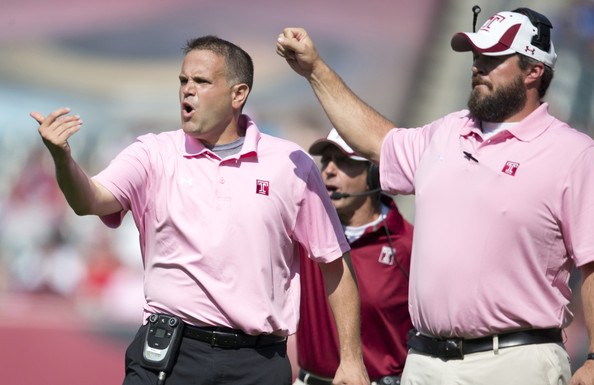 Lurking deep down in the standings of the AAC are the struggling Owls who are 1-6 SU at this point in the season. They somehow managed to save some face when they gave coach Matt Rhule his first career win after shutting down the Army last week, 33-14.
While winning straight up is an alien concept to Rhule's squad, overcoming the spread as underdogs has been a habit this season for Temple.
The Owls are 11-point dogs against Southern Methodist – a familiar position for Temple, and perhaps a favorable one for underdog bettors. Temple is 4-1 ATS in its last five games as underdogs.
4. Texas Tech Red Raiders (+6.5)
Texas Tech Red Raiders @ Oklahoma Sooners (October 26 | 3:30 PM ET)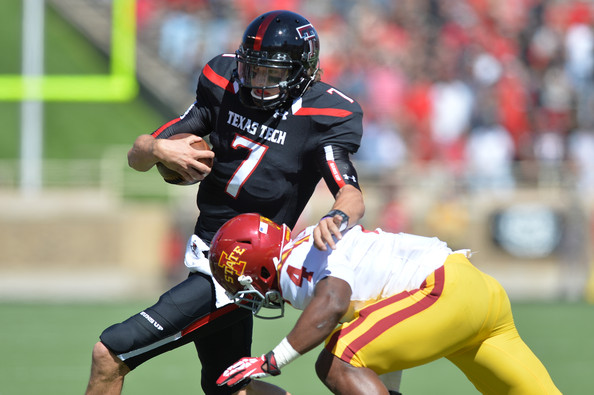 Big 12's leader of the pack take their undefeated record to Memorial Stadium in Oklahoma Saturday to face fellow Top 25 team, the Sooners.
No. 10 Texas Tech is riding the hot passing game provided by quarterbacks Baker Mayfield and Davis Webb. Both players are the main catalysts of the second ranked passing offense in the FBS, combining for 2,915 passing yards.
The Red Raiders have yet to fail to cover on the road this season. They are 3-0 ATS away from Lubbock. An Oklahoma trend reinforces the probability of another ATS win for Texas Tech, as the Sooners are 0-3 ATS in their last three games.
5. Baylor Bears (-36)
Baylor Bears @ Kansas Jayhawks (October 26 | 7:00 PM ET)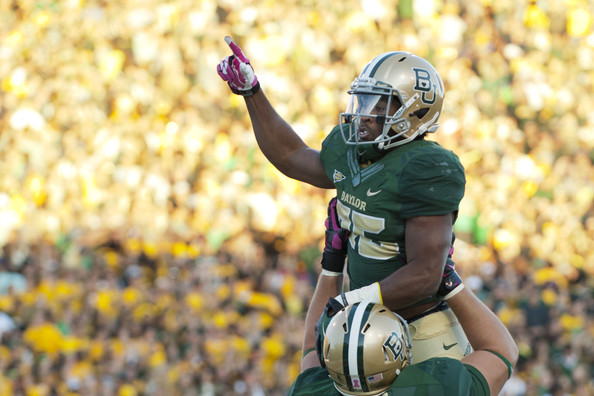 Nipping at the heels of the Texas Tech Raiders at the top of the Big 12 standings are the Baylor Bears who are 6-0 SU overall in their last six games.
Their next game against the flightless Jayhawks is almost a sure thing for Baylor. Kansas has lost its last three games and its defensive unit poses very little resistance to counter the soul-crushing offense of the Bears. Baylor owns the nation's best offense, pounding opponents with 64.7 points per game.
The last to attend the Bears' scoring clinic were the Cyclones, who went home shell-shocked after being handily beaten by Baylor, 71-7.
Now for the not so obvious part: Baylor isn't content to just beat their opponents — they beat them senselessly. As favorites, they are 5-1 ATS this season. If we include a couple of their games last season, their record becomes 7-1 ATS in their last eight games as favorites.
[sc:NCAA490banner ]
Get lines and odds for these games and more when you bet College Football at Top Bet Sportsbook.
1,873 total views, 2 views today
Comments
comments