The Blazers hope to return to their fine form starting with a win tonight at New York. While the Heat seek their first win against the Clippers on the road since 2007.
[sc:BettingArticlesShortcoder ]
Sports Betting Preview for February 5
Top Stories in Sports Today
NBA – Timberwolves Hand Lakers' Seventh Straight Loss
Minnesota spoiled the return of Steve Nash by handing the Lakers a 109-99 loss. Kevin Love led the Timberwolves with a double-double, scoring 31 points and grabbing 17 rebounds.
NBA – Bulls Cool Off Suns
Chicago prevented a three-game skid by dropping the Suns 101-92. Carlos Boozer racked up 19 points and 12 rebounds while Joakim Noah had 14 points and 14 rebounds, despite being ejected from the game in the third quarter.
NCAAB – Gators Dump Mizzou
Michael Frazier II drilled four 3-pointers in the second half to help Florida pull away from Missouri en route to a 68-58 win. Much ballyhooed freshman Chris Walker recorded four points for the Gators in his first collegiate game.
Top Bet Games to Bet On
Portland Trail Blazers vs. New York Knicks (8:00 PM ET)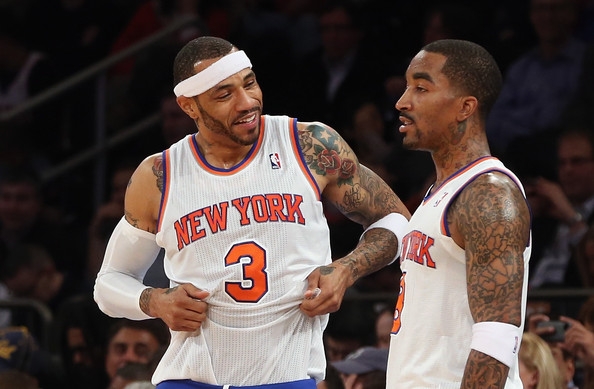 For most of the season, Portland has been a sure bet to unload more than a 100 points per game as the Blazers are averaging a league best 108.0 PPG. However, the Blazers' offense is currently in some kind of funk. In three of  their last five games, the Blazers failed to produce more than 90 points. With its offense not clicking, Portland has lost five of its last eight games and dropped three of the last four.
The Blazers are looking to shake off the rust tonight when they travel to New York to face the Knicks. A game against the Knicks could be just what the doctor ordered for the ailing Blazers. They are 3-0 SU and ATS in their last three games against New York.
Odds: Blazers (-1.5) vs. Knicks (+1.5), O/U: 207.5
The Knicks are developing a noticable trend of alternating winning and losing streaks since January. New York had a five-game winning streak in January, then followed it up by dropping five straight games before stringing together four victories to end a seesaw January ride. The familiar pattern continued to bug the Knicks at the start of February with back-to-back losses.
Mike Woodson's wards aim stop their skid when they welcome the high-octane offense of Portland. With the Blazers in some kind of funk right now, the Knicks could use their 11th ranked scoring defense (99.0 PPG) to add to Portland's misery. New York is 4-1 SU and ATS in its last five home games.
Miami Heat vs. LA Clippers (10:30 PM ET)
[sc:NBA240banner ]Confidence is something the Heat shouldn't lack with a superstar like LeBron James and the dangerous Dwyane Wade. The duo put up fantastic numbers against the Pistons Monday night to lead the Heat to a 102-96 win. It was the Heat's fifth win in six games.
In that game, James nearly recorded a triple-double when he stuffed the stat sheet with 24 points, 8 rebounds, and 11 assists. Meanwhile, Wade poured on 30 points and grabbed a season-high 10 rebounds to record his first double-double of the season.
Odds: Heat (+1.5) vs. Clippers (-1.5), O/U: 209.5
Chris Paul's imminent return would be a big boost for the Clippers but even without their franchise point guard, the team appeared to be doing just fine. Tonight's game against the Heat would be Lob City's seventeenth straight game without the NBA's assists leader. During the stretch of Paul's absence, the Clippers did well with an 11-5 SU record and no back-to-back losses.
The Clippers are fresh off a heartbreaking loss in Denver, when the Nuggets Randy Foye drilled a 3-pointer at the buzzer to hand Los Angeles a 116-115 loss. The loss put to waste Blake Griffin's monster game, where he registered 36 points, 11 rebounds, and 4 assists. The Clippers are 5-0 SU and 4-1 ATS in their last five home games against Miami.
For the most comprehensive list of NFL, NCAAF, NCAAB, MLB, and NHL game odds and betting lines, plus other sports, visit Top Bet's sportsbook.
[sc:NBA490banner ]
1,445 total views, 1 views today
Comments
comments