The sizzling playoff action over at the NBA and NHL continues tonight. Buckle up for another intriguing finish, when the Atlanta Hawks and Cleveland Cavaliers collide for Game 2 at Quicken Loans Arena. The Cavs currently hold a 1-0 lead in that series.
Over at CONSOL Energy Center, the Washington Capitals will look to even up their series against the Pittsburgh Penguins in Game 4. Can the Caps do so? Or will the Penguins put themselves just one win away from advancing into the conference finals?
Read on below for a quick look at both matchups. And if you're also craving for some baseball action, check out our full preview of the New York Yankees vs. Baltimore Ravens or Chicago Cubs vs. Pittsburgh Pirates.
Atlanta Hawks vs. Cleveland Cavaliers (8:00 PM ET)
Line: Atlanta Hawks (+7) vs. Cleveland Cavaliers (-7); total: 198.5 – view all NBA lines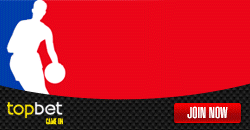 Despite facing a double-digit lead by the end of the first half in Game 1, the Hawks never gave up. They methodically chipped down the deficit, and eventually grabbed hold of the lead at some point in the final period. But Cleveland was able to answer back through some clutch plays from LeBron James, who finished with 25 points, seven boards and nine dimes.  Nevertheless, the Hawks' main mindset in tonight's Game 2 is to avoid having another slow start. And defensively, they also have to keep the likes of James and Kyrie Irving in check all game long.
Atlanta is 4-6 SU and 3-7 ATS in its past 10 road games. Cleveland, on the other hand, is 8-2 SU and 6-4 ATS in its last 10 home games.
Click here for a full preview of this game.
Writer's Prediction
Cleveland (-7) wins it, 101-92.
Washington Capitals vs. Pittsburgh Penguins (8:00 PM ET)
Line: Washington Capitals (-105) vs. Pittsburgh Penguins (-115); total: 5.0 – view all NHL lines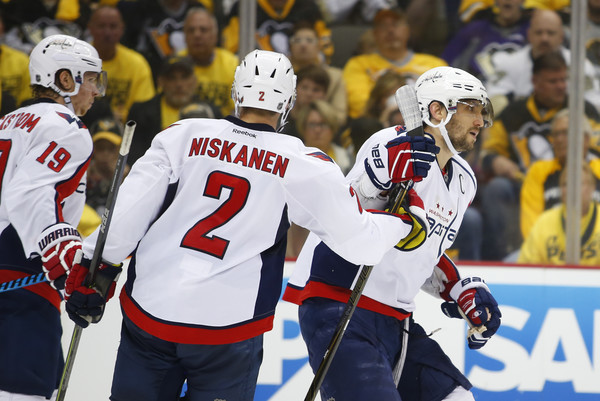 Pittsburgh successfully placed themselves in the driver's seat with a second-straight win over the Caps in Game 3. The Penguins will look for the same result once more at home, where they've won eight of their previous 10 games. Washington, meanwhile, needs to tie this series at all cost, and you can expect Alex Ovechkin to do everything he can to lead his team to victory. The 30-year-old veteran has a team-best of four goals along with four helpers this postseason. Also, Ovechkin has accumulated 46 points (27 goals, 19 assists) across 44 career games against the Penguins.
The Caps have won six of their last 10 road games. But they've lost four of their previous five meetings with Pittsburgh.
Click here for a full preview of this game.
Writer's Prediction
Washington (-105) wins it, 3-1.
Create a betting account now, and don't forget to bet on today's best games.

Comments
comments