[sc:NFL250 ]Wild Card weekend in this season's NFL Playoffs ends with a pair of tasty showdowns in the NFC. The Seattle Seahawks kick things off in Minnesota in the afternoon as one of the coldest games in NFL Playoffs history. Later on, the reeling Green Bay Packers take on the red-hot Washington Redskins in the nation's capital.
Want some action for Sunday? Read on as we break down these two incredible games. Want some more action in the world of sports? Then check out our complete previews for the NBA's Thunder vs. Blazers and Cavaliers vs. 76ers.
[sc:MultiSportArticles ]
Seattle Seahawks vs. Minnesota Vikings (1:05 PM ET)
Line: Seattle Seahawks (-4) at Minnesota Vikings (+4); total 40.0 – view all NFL lines
[sc:NFL240banner ]It's going to be a chilly chilly day in Minnesota when the Seahawks and Vikings go head-to-head for their Wild Card showdown. The Seahawks may have an advantage in this matchup especially after their 38-7 trouncing of Minnesota at TCF bank Stadium on December 6. The Seahawks finished with a 433-125 advantage in total yards, while outgaining Minnesota 173-31 on the ground.
Minnesota quarterback Teddy Bridgewater was sacked four times and intercepted once in the loss to Seattle. He finished with just 118 passing yards as he attempted, but ultimately failed to rally the Vikings. Bridgewater has had a much better outing recently, though, completing 70.4 percent of his passes with six touchdowns and no interceptions in the last four games of the regular season.
Writer's Prediction
It won't be another blowout, but the Seahawks do just enough to win and cover -4.
Green Bay Packers vs. Washington Redskins (4:40 PM ET)
Line: Green Bay Packers (+1) at Washington Redskins (-1); total 45.5 – view all NFL lines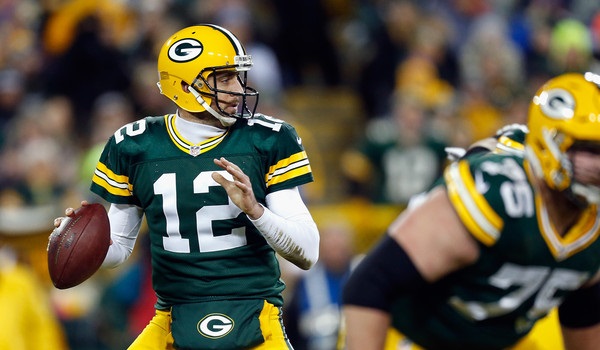 When the Green Bay Packers and the Washington Redskins meet, the winner of the game might come down to which quarterback performs better. Green Bay's Aaron Rodgers has looked very human recently, throwing for three touchdowns and three interceptions in losing two of his last three games. Meanwhile, Washington's Kirk Cousins has looked like an All-Pro with 11 touchdowns and no interceptions in his last three.
Rodgers may have not looked like a Super Bowl-winning quarterback recently, but he could shine against Washington's vulnerable passing defense. The Redskins are allowing 258 yards passing per game this season, 25th in the league.
Writer's Prediction
The Redskins (-1) edge past Green Bay for their first postseason victory in 10 years.
Create a betting account now and catch these wild NFC Wild Card games heating up Sunday afternoon.
[sc:NFL620 ]
2,172 total views, 1 views today
Comments
comments