The craziness of the NFL regular season has ended. Next to commence will be the thrills of the NFL playoffs, which begin on January 4 with a pair of wild card matches. Did your team miss the playoffs? If so, this might be the perfect opportunity to place some unbiased bets.
[sc:BettingArticlesShortcoder ]
NFL Betting Power Rankings as of the 2014 Wild Card Round:
| Team | Trend |
| --- | --- |
| Cincinnati Bengals | 8-0 SU/ATS at home |
| Seattle Seahawks |  5-0 UNDER in last 5 |
| Green Bay Packers | 4-1 OVER in last 5 |
| Indianapolis Colts | 3-0 SU/ATS in last 3 |
| Philadelphia Eagles | 4-0 SU/3-0-1 ATS in last 4 at home |
*All odds and trends as of January 2, 2014.
1. Cincinnati Bengals (-7)
Next Game: vs. San Diego Chargers (January 5, 1:05 PM ET)
More than two decades since their last playoff win, the Bengals have one of the best opportunities to give their fans a refresher on what it's like to have a playoff-winning team. [sc:NFL240banner ]
The Bengals are up against San Diego, a team they already beat in Week 13. San Diego is a dangerous team (make no mistake about it) but they are coming off a hard-fought win against a Chief's squad consisting of mostly second stringers. The Bengals have won all of their home games this season and are sporting an 8-0 ATS record at home as well – the best in the NFL.
2. Seattle Seahawks
Next Game: vs. Winner of 49ers vs. Packers (TBA)
While the Seahawks are resting and waiting for the team they will attempt to clobber in the NFC Divisional Round Playoffs, do take time to consider betting UNDER in the Totals for that game.
Seattle prides itself on a stout defense, responsible for allowing a ceiling of just 172.0 passing yards per game and 101.6 rushing yards per contest. Those figures are No.1 and No.7, respectively, in the NFL overall. The Seahawks are 5-0 UNDER in their last five games.
3. Green Bay Packers (+3)
Next Game: vs. San Francisco 49ers (January 5, 4:40 PM ET)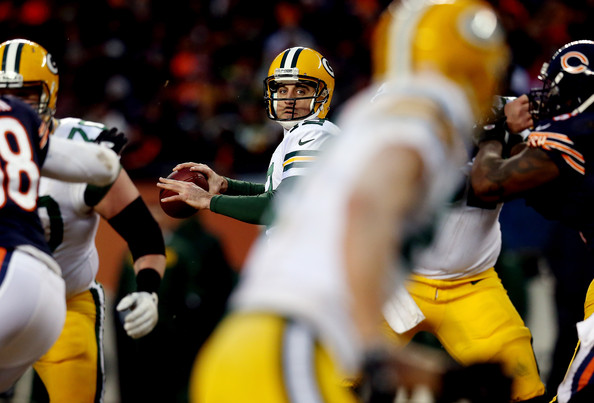 Aaron Rodgers returned from injury at the right time and Randall Cobb was at the right place when he caught one of Rodgers' passes to score a 48-yard TD and give the Packers a dramatic 33-28 comeback win over the Bears in Week 17.
The game marked the third straight time the Packers have scored at least 31 points. With that win, Green Bay suddenly became the second-highest scoring team in the last three weeks, averaging 33.7 PPG in that span, compared to their season average of 26.1 PPG.
Much of that success was due to the performance of the Packers' rushing game, which provided a sort of a safety net during Rodgers' absence. Led by rookie Eddie Lacy, the Packers rushed for at least 150 yards in their last three games. They're 4-1 OVER in their last five.
4. Indianapolis Colts (-2.5)
Next Game: vs. Kansas City Chiefs (January 4, 4:35 PM ET)
Exactly three weeks since they beat the Chiefs on the road, 23-7, the Colts welcome that same team to Lucas Oil Stadium, where Indianapolis has gone 3-0 SU and ATS in their last three games.
In their first meeting with the Chiefs, Indianapolis bucked the odds to cover their 7.5-point spread as road underdogs, relying on Andrew Luck's strong performance (241 passing yards and a touchdown with no INT).
5. Philadelphia Eagles (-2.5)
Next Game: vs. New Orleans Saints (January 4, 8:10 PM ET)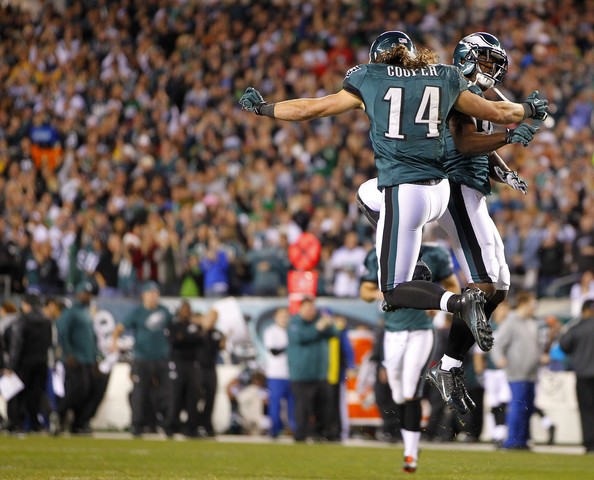 After sending the Cowboys on an early vacation and clinching the NFC East title, the Eagles entered the playoffs for the first time since 2010 with home field advantage.
In their wild card match, Philadelphia will host Drew Brees and the Saints, a very dangerous team. But New Orleans's struggles on the road have been well documented all throughout the season. While the Eagles are on the heels of a strong 4-0 SU and 3-0-1 ATS performance in their last four home games, the Saints seem to be at lost away from the Superdome.
New Orleans owns an eyesore of a pair of records on the road: 1-5 SU and 0-6 ATS in their last six road games.
Head over to the sportsbook and place your bets now on the Wild Card Round.
2,397 total views, 2 views today
Comments
comments