With the Winter Olympics set to put the NHL on hold for a few weeks, this week will be the last chance to place some action on the hottest pro hockey teams around. Expect these teams to carry their fine form all the way to the break.
Top 5 NHL Teams to Bet On:
| TEAMS | TRENDS |
| --- | --- |
| Boston Bruins | 6-1 in last 7 games |
| Winnepeg Jets | 5-1 in last 6 games |
| Calgary Flames | 5-1 in last 6 games |
| Colorado Avalanche | 4-1 in last 5 games |
| Edmonton Oilers | 4-1 in last 5 games |
1. Boston Bruins
Next Games: @ STL, vs OTT
[sc:NHL240 ]After an uneven start to 2014, the Boston Bruins have finally steadied the ship in the past few weeks. The Bruins have won 6 of their last 7 games to extend their lead in the Atlantic Division.
Renowned for their excellent defense (2.1 GAA, 2nd in NHL), the Bruins are showing they can also win by overpowering teams offensively. The Bruins have scored a scorching 29 goals in 7 games, a full goal per game better than their average this season.
2. Winnipeg Jets
Next Games: @ WSH, @ STL
Speaking of shaky starts to 2014, the Winnipeg Jets dropped 5 games in a row to begin the new year. Since then, the Jets have gone 9-2 SU in their last 11 games and 5-1 SU in their last 6.
Despite defeating the defending champion Blackhawks in Chicago, arguably the bigger road conquest came in Anaheim, where Winnipeg dealt the Ducks their first regulation home loss of the season.
3. Calgary Flames
Next Games: vs BOS, vs WPG
In the midst of another disappointing season, the Calgary Flames finally gave their fans something to cheer about, with five straight wins — all at home — by far their longest winning streak of the season. Mikael Backlund was instrumental in those games, scoring 2 goals in four of those five victories.
4. Colorado Avalanche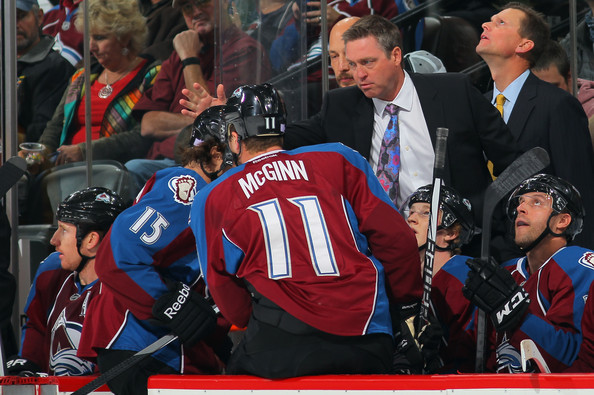 Next Games: @ PHI, @ NYI
The Colorado Avalanche have cooled off significantly since their red-hot first month of the season. But after winning four straight games — their second win streak in just over a month — Colorado is right back within striking distance of the Central Division leading Blackhawks.
The Avs will head to the Olympic break with two more road games. They're 5-2 in their last 7 games away from home.
5. Edmonton Oilers
Next Games: @ NYR, @ NJ
How cruel life can be. Just as it seems that Edmonton Oilers' have finally turned the corner, their best run of the season must sadly be cut short, no thanks to the Winter Olympics. The Oilers have won four of their last five, but still find themselves at the bottom of the Western Conference standings.
Once you're ready to bet on this week's NHL action head over to the NHL betting section of Top Bet where new customers get a 50% bonus.
[sc:NHL490 ]
1,736 total views, 1 views today
Comments
comments