---
If you're one of the lucky die-hard NFL fans that made a trip all the way to Houston for the Super Bowl, then kudos to you! By now, you've probably checked in to a nice hotel or got a sweet deal on Airbnb and have settled in nicely for the rest of the week.
But why stay cooped up in your temporary lodging when you can explore the sights and sounds that the city of Houston has to offer? Read on below for our list on the five best places and events to check out around H-Town's booming playground for Super Bowl LI.
---
NFL News and Previews
---
Five Things To Do in Houston Before Super Bowl 51 Kicks Off
*view all Super Bowl LI lines HERE
Feed Your Mind, Body and Soul
There's no question that Super Bowl Sunday is gonna be freakin' amped. However, you can't be totally burnt out before that and you may want to save all that energy for game day itself.
As such, why not take a short breather from all the football craze and check out some of Houston's more historical and relaxing locations? There are plenty of museums to choose from; ranging from fine arts and natural science to even more niche fields like art cars and the Holocaust.
Houston also has pockets of lush greenery around the city for nature lovers. Make sure to find time to marvel at the Louvre-like structure of Moody Gardens and the Utopian garden at Bayou Bend.
Head on over here for a more detailed list of Houston's scenery and landmarks to get your proper dose of calmness before the gridiron storm sweeps the city entirely on Sunday.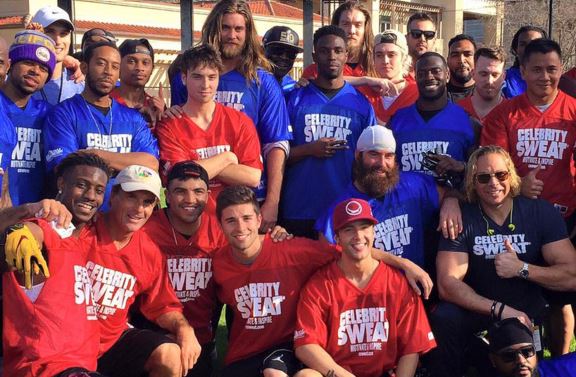 Watch NFL Stars of Past and Present Live in Action
Last year's Celebrity Flag Football Challenge held before Super Bowl 50 was such a huge success that the event has now become an annual affair which folks around Super Bowl-hosting cities can watch and enjoy.
You'll have to travel a little bit outside of Houston and into the city of Katy for this event on February 4, but there are way too many NFL stars of today and of yesteryear for you to miss out on seeing in person. Kirk Cousins will look to get his revenge against cult favorite Doug Flutie from last year's match, and with non-football athletes like Astros pitcher Dallas Keuchel and UFC fighter Anthony "Rumble" Johnson also set to take the field on Saturday.
Not only that, but the lovely people from Katy will also hold a tailgate party before the game kicks off to showcase their amazing bowls of chili!
Click here for more information on the Celebrity Flag Football Challenge.
Everybody Party Hard!
There should be no rest for the most wicked of football fans, and there are a lot of people indeed that would want to rage on for the entire week and make the most out of their experience.
Houston certainly put out all the stops to keep the celebration going all week long with so many parties that you'll probably end up looking like a bloody Andrew W.K. after just the first night. Just check out this massive list of parties around the city and start planning your waking nights to the max.
The question now is: would you rather down Jägerbombs with Lil' Wayne, or talk shop with Mike Ditka while puffing on a Cuban?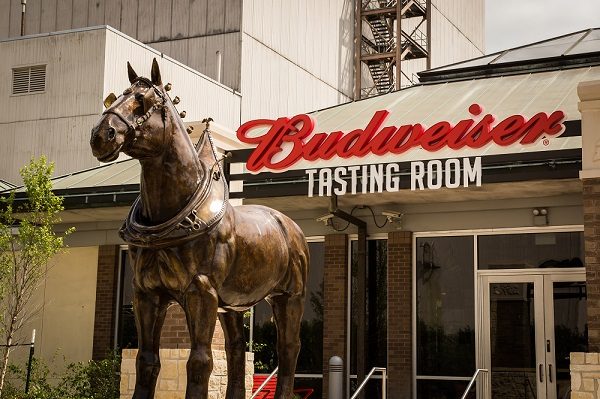 This Museum's For You, Bud
Beer museum? And it's Budweiser's?
You had us at beer museum, man. Anheuser-Busch, makers of none other than Budweiser beer, actually has one of its largest breweries situated in Houston, with this plant being the source of Budweiser shipments throughout the better part of the southern region of the US.
Furthermore, those Clydesdale horses seen from classic Anheuser-Busch commercials can also be found on the property's stables, giving you a chance to get up-close and personal with these gorgeous galloping beasts. Just a fair warning: keep your cold brewskies far away from these animals if you don't wanna get mule-kicked back to your hometown.
Find out more about the Anheuser-Busch Houston Brewery here.
Yep, A Soberbowl Really Exists
Believe it or not, there's actually a good number of folks out there that chose the straight-edge lifestyle; no alcohol or any other vices required to enjoy life to the fullest. What matters most, though, is that these same people share the same passion as you and I when it comes to football.
Either way, we're glad to find out that there's an event in Houston where the unintoxicated can get together and celebrate the Super Bowl with some good, clean fun (almost literally). The White Oak Music Hall will hold the Soberbowl HTX Superfest on Sunday itself, featuring musical performances and several professional athletes at the event. Best of all, it's free of charge!
If you're one of the brave souls willing to spend your Super Bowl Sunday without chugging a pint, then you've come to the right place. And don't think for a second that your often drunken self won't be alone in this sobriety special because we're pretty sure you'll be able to hang out with a handful of fantasy football managers with this as their punishment for losing their season.
Create a betting account now to get your bets in for Super Bowl LI before it's too late!

2,100 total views, 1 views today
Comments
comments