Borussia Dortmund made Real Madrid its stepping-stone in last year's semis to reach the UEFA Champions League Finals. But this time around, manager Jürgen Klopp's team is visibly wobbled by off-the-pitch issues (Robert Lewandoski's move to Bayern Munich) and injuries, while Real Madrid seems to have everything going their way.
Will Dortmund succumb to the bombardment coming its way against Real Madrid or will Madrid once again fall prey to the Germans?
[sc:Soccer ]
Borussia Dortmund vs. Real Madrid First Leg 2014 Betting Preview
Where: Westfalenstadion, Dortmund
When: Wednesday April 2, 2014, 2:45 PM ET
Line: Real Madrid -1.5 (EVEN) at Real Madrid +1.5 (-120); total 3.0 – view these lines
Betting on Borussia Dortmund
[sc:Soccer240banner ]Injury-riddled Borussia Dortmund booked its ticket to the quarterfinals despite losing 2-1 to Zenit St Petersburg in the second leg of their Champions League Round of 16 match-up. This was made possible through Borussia Dortmund's 4-2 victory in the first leg, giving the German side a 5-4 aggregate victory.
Dortmund will go up against Real Madrid without striker Robert Lewandowski, who will be suspended after getting booked in his team's loss to Zenit earlier this month. Without Lewandowski, Marco Reus will carry the scoring burden for Dortmund.
Though they may be overmatched on paper, Dortmund has held their own against Madrid in their past few matches, scoring eight goals in their four games since 2012, including a 4-3 aggregate win in last year's Champions League semifinals.
Betting on Real Madrid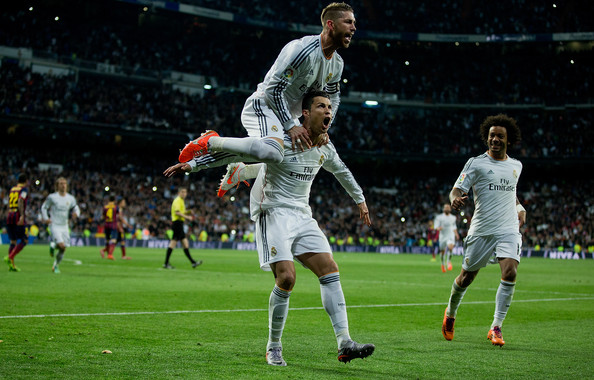 Real Madrid reserved a seat in the Champions League quarterfinals after dismantling Schalke, 3-1, at home on March 18th. Cristiano Ronaldo powered the win with a pair of goals, his 40th and 41st of this season, while Alvaro Morata added one for good measure.
The win gave Real Madrid a 9-2 aggregate victory over Schalke after they dealt the Germans a demoralizing 6-1 defeat in front of 60,000 crowd at Veltins-Arena in the first leg last February 26.
As shown by their games against Schalke, Real Madrid is a terrifying team on the attack. Dortmund will have its hands full on defense in trying to fend off Ronaldo and the likes of Karim Benzema and Gareth Bale. Throughout the Champions League, Real Madrid is averaging 3.33 goals per game and has won twice by five goals or more.
Prediction
Even with a complete roster, Borussia Dortmund would be hard-pressed to beat Real Madrid again. 2013 came from a combination of factors that simply aren't there this year. Take the -1.5 spread on Cristiano Ronaldo and crew.
[sc:Soccer490banner ]
2,507 total views, 1 views today
Comments
comments