---
Brazil vs. Canada Women's Soccer Preview
Where: Arena Corinthians, Sao Paulo, Brazil
When: Friday, August 19, 12:00 PM ET
Line: Brazil vs. Canada – view all women's Olympic soccer lines
TV Broadcast: NBCSN
Writer's Pick: Canada
---
Cash In on the Best Online Sportsbook Offers Now at TopBet!
---
Betting on Brazil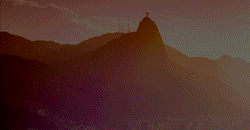 A bronze medal would be a consolation for Brazil, who lost a heartbreaker of a game in the semifinals to Sweden on penalties.
While the loss to Sweden could have sapped some energy from Brazil, they will have a boisterous home crowd cheering for them in this game, which is a significant advantage for a game with no clear favorite.
As for the tangibles, the Brazilians will look for Marta and Cristiane to put up tremendous efforts. Marta is the team's best player, an assessment backed up by her team-leading two goals in the tournament—tied with Cristiane.
Defense, however, is Brazil's most useful asset. Brazil have allowed just a single goal thus far in the tournament. They also conceded just as many in last year's FIFA Women's World Cup in Canada.
Betting on Canada
It's not easy for Canada to grapple with the fact that they lost to Germany in the semis, 2-0, following an undefeated run from group play to the quarters.
Nevertheless, Canada definitely want to come home with medals hanging on their necks—albeit bronzes.
While Brazil have Marta, Canada have a legend of their own in the form of Christine Sinclair. Sinclair, 33, is likely going to play the conclusive match of her Olympic career and she'll look to add to her three goals in Rio.
Canada appear to be capable of matching the offensive prowess of Brazil having scored eight goals in the tournament. That said, Canada may want to play a bit conservatively later tonight, a strategy that worked for the defend-and-counter Swedes against Brazil in the other semifinal match.
Writer's Prediction
Canada wins, 2-1.
Create a betting account now to win big from the huge number of Olympic betting lines that we have to offer!

2,365 total views, 1 views today
Comments
comments