Hockey's best stretch of the year about to begin. In what will surely be another gut-wrenching Stanley Cup Playoffs, almost anything could happen. With that in mind, let's check out which teams the experts are predicting will win the race for the most prestigious trophy in all of sports.
Read on for all the picks and predictions and then join to claim a 50% deposit bonus and bet on your favorites at Top Bet sportsbook.
[sc:MultiSportArticles ]
Who Will Win the 2014 Stanley Cup Trophy?
USA Today
[sc:NHL240 ]The sports experts at USA Today were quick to fire off their predictions. Of the five experts polled, three have their crystal balls declaring the Bruins will hoist the Stanley Cup for the second time since 2011. Kevin Allen and Mike Brehm see the finals as a rematch of last year's combatants, Boston and the Chicago Blackhawks, with the Bruins getting their revenge against the defending champions. Mark Hayes, on the other hand, also picked the Bruins, but opted for the Anaheim Ducks to be their Stanley Cup opponents.
It's easy to see why the Bruins have been the consensus picks of experts.  Claude Julien's team has the depth to churn out a consistent level of great hockey from the opening puck drop up to the last buzzer. The top line of David Krejci, Milan Lucic, and Jarome Iginla is scary, and the second line of Brad Marchand, Patrice Bergeron, and Reilly Smith is actually even better at generating goals.
However, that's only half of the Bruins' story. They also have Tuukka Rask.
| Expert | Finalists | Champion |
| --- | --- | --- |
| Kevin Allen | Boston, Chicago | Boston  |
| Mike Brehm | Boston, Chicago | Boston  |
| Peter Barzilai |  Montreal, St. Louis | St. Louis |
| Jimmy Hascup |  New York, Chicago | Chicago  |
| Mark Hayes |  Boston, Anaheim | Boston  |
Meanwhile, Jimmy Hascup has a different opinion. His champions are the St. Louis Blues, despite a worrisome end to the team's regular season schedule that saw the Blues lose their last six games. The problem with the Blues is that, though they are a great team, they are crippled with injuries. David Backes, Patrik Berglund, Brenden Morrow, and T.J. Oshie are all expected to miss some games in the first round, against the defending champions no less.
Currently, the Blackhawks are priced at +700 to repeat as champions. They have had the same problem as the Blues – health – but their situation eased with the news that Patrick Kane and Jonathan Toews are ready to play a complete series.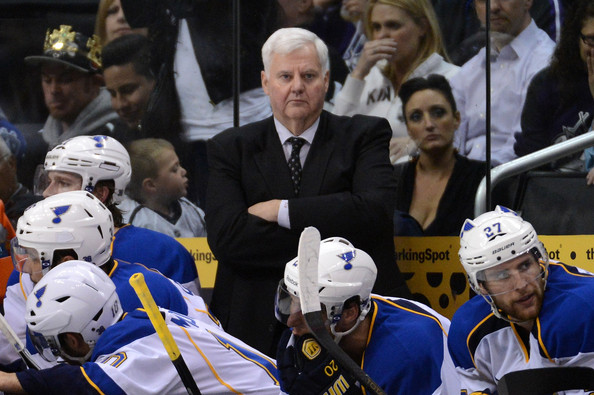 If St. Louis' strong blueline can contain the high-scoring Blackhawks and manage to hang on until the Blues' scorers come back, then Ken Hitchcock's boys have a big chance of delivering on their price of +500 to win the Stanley Cup trophy.
Canada/ TSN
Up in Canada, they know their hockey. Coming off a second-straight Olympic hockey gold medal, the country is as hockey-mad as ever, and their media outlets cover the greatest game on ice better than just about anyone else in the world. A few of their most prominent hockey journalists from various outlets were polled by TSN – the predominant hockey television outlet – and their picks are consistent with some of the trends seen in the USA Today predictions.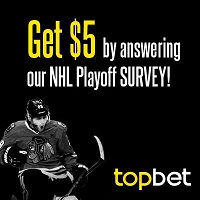 Bruce Arthur of the National Post thinks the Bruins are ripe for a championship run partly because of a relatively easier route to the finals. TSN's Dave Hodge agrees with this, adding that the Bruins' experience and home-ice advantage will be key advantages for Boston.
Steve Simmons is a hockey writer in the city of Rob Ford, and has spent his season lampooning a Maple Leafs team that crumbled when it mattered most leading into the playoffs. Still, he likes another crumbling team–the St. Louis Blues–to overcome their 0-6 entrance to the dance and run the table with Ryan Miller leading the charge.
Scott Cullen is a fantasy hockey expert, and his hyper-consciousness of the players means he's got a good sense of the personnel that could make a difference in the extra season. Perhaps for that reason, Cullen has the Pittsburgh Penguins to make the conference finals against the B's, but like almost every other expert on this list he likes the Bruins to win it all.
| Expert | Finalists | Champion |
| --- | --- | --- |
| Craig Button, TSN | Boston, Anaheim | Boston |
| Steve Simmons, Toronto Sun |  San Jose, St. Louis | St. Louis |
| Scott Cullen, TSN | Boston, Chicago | Boston |
| Dave Hodge, TSN |  Boston, Chicago | Boston |
NHL.com
The team at NHL.com features two men who once wore jerseys themselves, goaltenders Kevin Weekes and Jamie McLennan. Weekes made the Stanley Cup Finals himself in 2002 with the Carolina Hurricanes, and he likes Kings and Bruins to make it this year. McLennan, a journeyman who never made it past the first round of the playoffs, like former teammate Jarome Iginla to have his way in the playoffs at least this season, as the NHL.com panelist picked Boston to win it all as well.
| Expert | Finalists | Champion |
| --- | --- | --- |
| Kevin Weekes | Boston, Los Angeles | Boston |
| Jamie McLennan |  Boston, San Jose | Boston |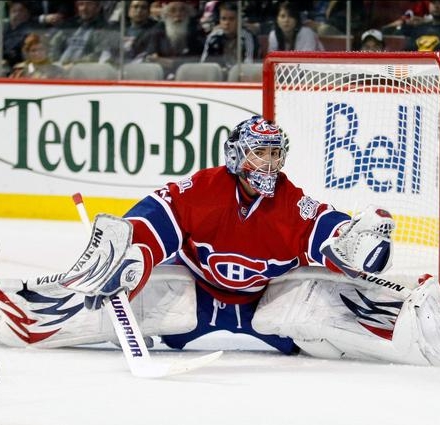 Top Bet
We're never afraid to make a few predictions over here at Top Bet. After all, we picked March Madness upsets like Harvard and UConn that worked out great…as well as others like UNC and Ohio State. Ok, so it wasn't perfect, but that doesn't hurt our confidence when it comes to predicting who we like to hoist the Cup in the June.
| Expert | Finalists | Champion |
| --- | --- | --- |
| Top Bet | Montreal, St. Louis | Montreal |
See ya later, Boston. One thing we didn't see much of in the predictions we surveyed was predicted upsets, despite the fact that every year the NHL playoffs features a host of eye-popping upsets, with No. 8's knocking off No. 1's in the former bracket system regularly.
And if anyone is upset-prone in this year's playoffs, it may actually be the Bruins. Boston plays a Detroit team in the first round that has beaten them three times this season and seven times in their last eight games overall. If they survive Datsyuk, they will likely play a hungry Montreal Canadiens team that will rise to the challenge with Carey Price stealing two games in Montreal to sneak out the series. Once they do, the confidence they'll have will power them past a hungry Sidney Crosby-led Penguins team, as rental star Tomas Vanek will outplay Canada's captain en route to an easier-than-expected 4-1 series win.
On the other side, the Blues may have played poorly in their last six, but they are still loaded with talent and the addition of Ryan Miller gives them the complete package. After a tough series with the Blackhawks they will have more than enough for Colorado and win a tight series with San Jose that will leave them too tired to keep up with Montreal.
At +2,000, Montreal offers attractive odds to win it all. But they aren't the only ones. Check out all our Stanley Cup odds and pick your winner today!
[sc:NHL490 ]
2,394 total views, 2 views today
Comments
comments