The Giants are enjoying one of the most successful stretches in their storied history with the emergence of Eli Manning and a handful of other great players, ultimately winning two Super Bowls. Big Blue fans are free to strut their stuff and celebrate their team anywhere.
Well, almost anywhere.
5 Places a NY Giants Fan Should Avoid:
1. University of Massachusetts Amherst
It takes a tremendous amount of bravery to go out and celebrate your team's victory in enemy territory. Remember, anything New York related is something most Boston die-hards probably want to get rid of.
The guy in the above video was celebrating the Super Bowl win of the Giants over the Patriots in the middle of UM Amherst campus. Not the brightest of ideas.
To the kid who got sucker punched in the video, let's just say that what he did was one small step for his loyalty to Big Blue, and one "giant" step backwards for his common sense.
2. Candlestick Park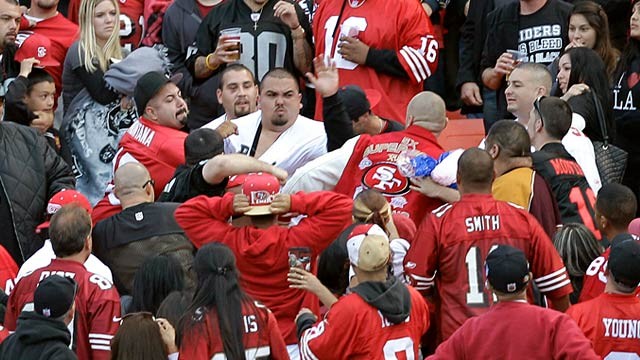 With San Francisco being one of the Giants' biggest rivals, Candlestick is of course filled with not only 49ers die-hards, but also thousands of people who definitely hate the Giants.
Candlestick Park has earned itself a reputation for violence, and this video of a fight between Giants and Niners fans outside tells part of the story:
3. Lincoln Financial Field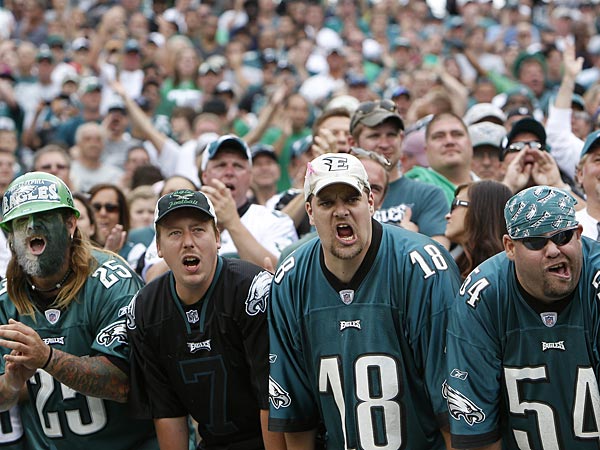 Philadelphia is a hotbed for unruly sports fans. GQ even named the Eagles fanbase—along with that of the Phillies—as the worst group of supporters in the United States. Do we really need to mention that Giants fans should be careful when taking a trip to this stadium?
There's a reason why the Lincoln Financial Field had a jail and court built inside it.
4. Chickie's and Pete's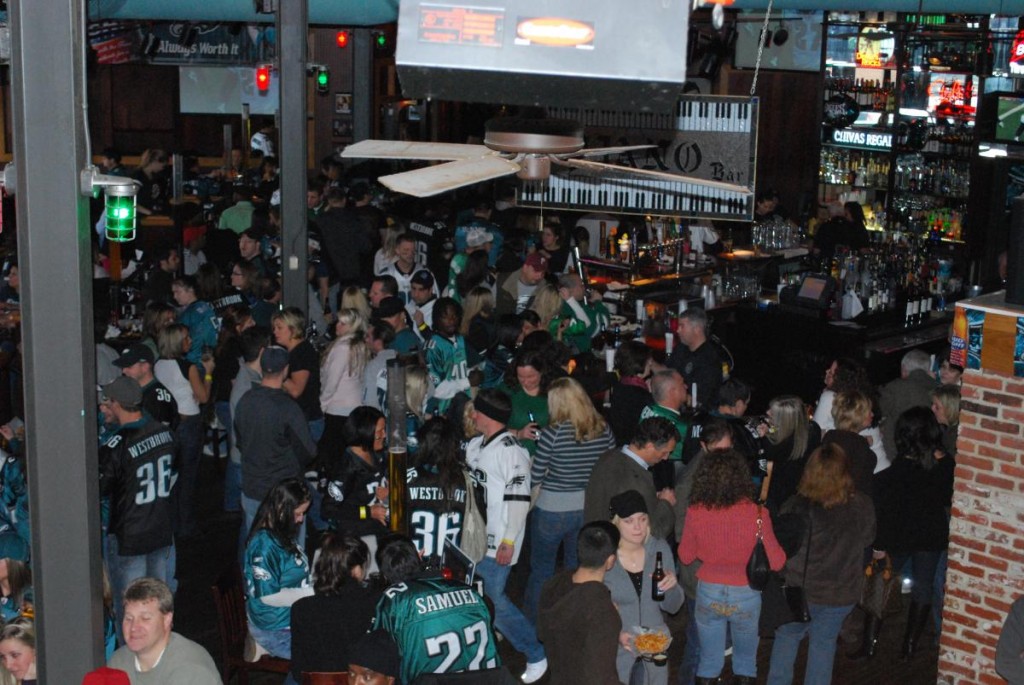 Voted as the best sports bar in North America by ESPN Mobile, the staff at this favorite hangout for Eagles fans are probably very welcoming to new patrons. They are, of course, a business.
The Eagles fans inside might feel differently.
We'd advise you stay neutral in this Philly joint—if not, the drink you have at Chickie's and Pete's might be your last.
5. Cowboys Stadium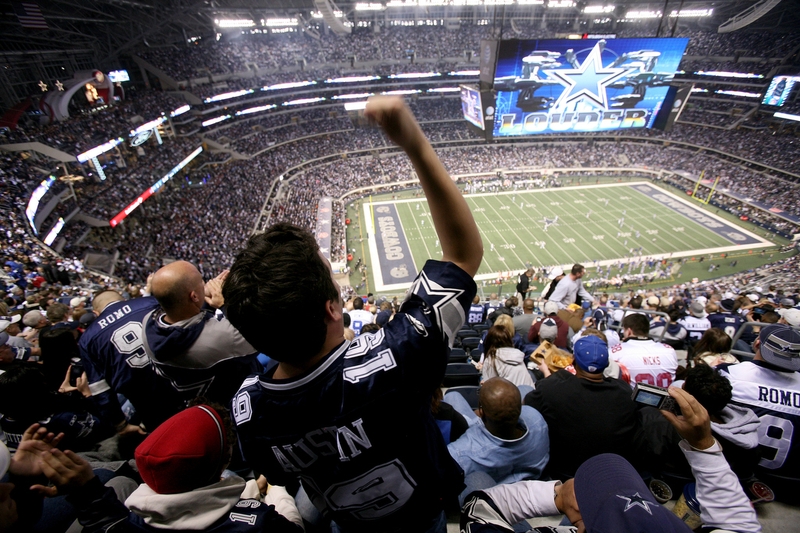 Let's just say that the winning streak of the New York Giants at the billion-dollar palace of the Cowboys is enough to earn the ire of Dallas' fans. Save the road trip for another game, New Yorkers.
What other places should Giants fans avoid? Share this article on your Social Networks and post your thoughts along with it. We look forward to hearing your opinion. Don't forget to visit our sportsbook and see the latest odds and lines for your favorite NFL teams.
[sc:Other490banner ] [sc:GiantsArticles ]
7,020 total views, 1 views today
Comments
comments