The race to the top in the American League West is getting more interesting each passing day. The Houston Astros, who had a solid grip of the No. 1 spot of the division in the first half, are now second in the AL West following a 6-5 loss to the Texas Rangers Tuesday night. Will the Astros get the division lead back with a win over Texas later tonight? Or will the Rangers pad their slim lead?
[sc:MLBArticles ]
Houston Astros vs. Texas Rangers Preview
Where: Globe Life Park in Arlington, Arlington
When: Wednesday, September 16, 2015, 8:05 PM ET
Line:  Houston Astros vs. Texas Rangers – view all MLB lines
Betting on the Houston Astros
[sc:MLB240banner ]It was the best of both worlds for the Astros the last time Dallas Keuchel (17-7, 2.22 ERA) faced the Rangers. Houston looks to get similar results when they play Game 3 of this four-game set.
In a 10-0 win over Texas on July 19, Keuchel enjoyed a stout run cushion and tossed seven scoreless innings, giving up just two hits, walking none, and striking out a season-high 13 batters. In three starts against the Rangers this season, Keuchel has collected a 1-0 record and a 1.23 ERA, while limiting Texas to a .169 batting average.
Keuchel, however, wasn't as lucky in his most recent start. Against the Angels on September 11, Keuchel gave up three unearned runs in six frames of action, as the Astros fell to LA, 3-2. He'll enter tonight's game carrying a 4-1 record and an impressive 1.29 ERA over his past six starts.
A better run production may be on tap against Texas' starter Derek Holland. Overall, the Astros' lineup is hitting a collective .278 against the Rangers' lefty. Jose Altuve, for one, is 5-foir-15 (.333) with two doubles in matchups with Holland. There's also Carlos Gomez, who is 4-for-6 (.667) in the same head-to-head scenario.
The Astros are 3-1 in Keuchel's last four starts in Arlington.
Create a betting account now and put your own prediction to the test.
Betting on the Texas Rangers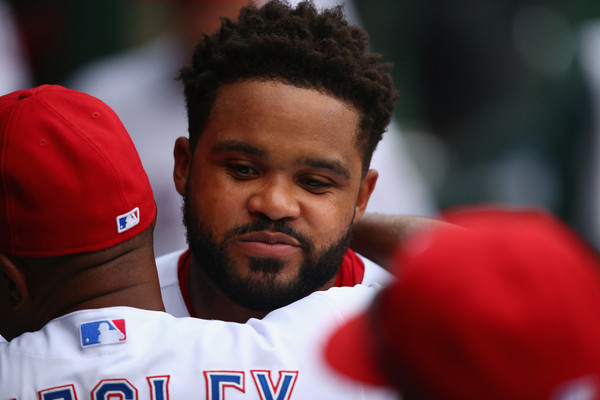 Following an unfortunate start against the Mariners last Thursday, Derek Holland (3-2, 3.13 ERA) looks to get back on track, as he takes on the Astros later tonight. Dating back to 2009, the Rangers are 6-2 in Holland's last eight starts against Houston.
In the Seattle game, Holland was keeping in step with Felix Hernandez until the seventh inning, where the Mariners unloaded three runs off the lefty. Holland would eventually pick up a loss, as Seattle goes on to notch a 5-0 victory in Safeco Field.
Although the Rangers are fifth in the league in providing run support (5.01 RS/9) for their starters, Holland does not get to enjoy as much assistance from Texas' lineup as he's been getting only 3.86 per nine innings pitched.
Hopefully for Holland, the lefty-filled lineup of Texas will pay some dividends against Keuchel. Prince Fielder, for example, is hitting .264 with eight home runs and 27 RBIs in 55 at-bats against southpaws thus far this season. Furthermore, he is 5-for-19 (.263) with two doubles in his career off Keuchel.
Writer's Prediction
Houston wins, 6-3.
[sc:MLB490banner ]
2,192 total views, 1 views today
Comments
comments