The Detroit Tigers made a splash on Wednesday night by trading first baseman Prince Fielder to the Texas Rangers, along with cash considerations, for Ian Kinsler. [sc:MLB240banner ]
Fielder had signed a 9-year multi-million dollar deal with the Tigers prior to the trade, and was owed a fresh $168 million over the next seven seasons — an amount that the Rangers weren't ready to take on all together. Consequently, the Tigers also sent $30 million to the Rangers to offset Fielder's price tag, and will still pay Kinsler a guaranteed $62 million over the next four seasons.
While these two MLB-ers are owed some hefty lump sums over the next handful of seasons with their new teams, you might be wondering how the trade could affect your MLB betting going forward?
How Has the Tigers-Rangers Trade Affected MLB Futures Odds?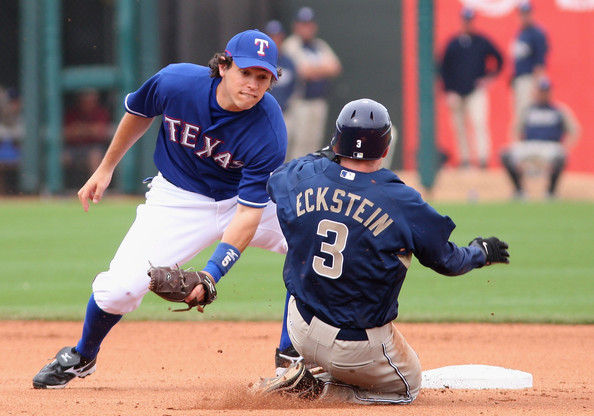 Some feel that deal will help both teams moving forward, as Covers notes that some sportsbooks have given both teams a bump in their odds to win the World Series, while others have their odds remaining static.
At Top Bet, the Tigers are currently priced at +700 to win the 2014 October Classic, while the Rangers sit at +1,200.  Detroit is the favorite to win the American League pennant at +350 while Texas isn't far behind at +600.
Fielder's play took a dip with the Tigers in 2013, but he still managed 106 RBIs and 25 home runs on the season. At 29 years old, he'll bring a history of steady play and power to the Rangers batting order.
The big win for the Tigers in this deal is the money they free up by shipping Fielder out, allowing them to give Cy Young winner Max Scherzer the pay day he deserves.
And while Fielder is perhaps the flashier player on paper involved in the deal, the Tigers are far from thin in the hitting department with Victor Martinez (83 RBIs, 14 HRs in 2013 regular season), Torii Hunter (84 RBIs, 17 HRs), Austin Jackson (49 RBIs, 12 HRs), and of course, Miguel Cabrera, with 137 RBIs and 44 homers last season.
[sc:MLB490banner ]
Head over to the sportsbook and place your bets now on who you think will bring home the World Series Pennant in 2014.
2,347 total views, 1 views today
Comments
comments