It's just about time for the final leg of the Triple Crown—the Belmont Stakes. 13 thoroughbred horses have made the field in the 148th running of the Run for the Carnations this weekend. But have you ever paused to think of how they made it? Read on as we take a look at the qualification process for the Test of the Champion.
For more information on the Belmont Stakes, you can check out our piece on the race's history as well as our betting guide for this racing extravaganza.
Cash In on the Best Online Sportsbook Offers Now at TopBet!
How to Qualify for the Belmont
The Belmont Stakes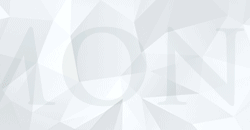 A total of 13 horses will run in this year's Belmont Stakes. Like the Derby and Preakness before it, only thoroughbreds are allowed to participate in this race. In order to qualify for the final leg of the Triple Crown, these thoroughbreds have to meet certain qualifications.
The competing horses should be three years old at the time of the race. Fees will also have to be paid by teams for them to field their horses. An entry box pass costs $15,000 while another $15,000 is needed for the starting fee. Horses may then be nominated to the Belmont Stakes upon payment of a supplemental fee of $75,000.  On top of paying the entry fees, there is also a weight limit for the horses competing in this race. Colts and geldings must weigh 126 pounds while fillies will have to carry a weight of 121 pounds.
The top three finishers in the Kentucky Derby and Preakness are assured of spots in the Belmont Stakes. Unfortunately for horse racing fans, Derby winner Nyquist will miss this weekend's race because of a high white cell count. As a result, the horse to watch out for this week is Preakness winner Exaggerator. He is pegged at -110 to win the Belmont Stakes this Sunday.
Create a betting account now and put your Belmont predictions to the test!

Comments
comments