The Memphis Grizzlies, injuries and all, are in the 2016 NBA playoffs. Despite losing stars Marc Gasol and Mike Conley for the season, the Grizz managed to cling on long enough to one of the final playoff spots in the West. Their reward for that achievement is a first-round date with the San Antonio Spurs, who have been virtually unbeatable at home all season long.
Do the Grizzlies stand any chance of putting up a fight in Game 1? Find out with our complete preview below. Meanwhile, check out our other Western Conference Game 1 previews of the Warriors vs. Rockets and Thunder vs. Mavericks series.
NBA News & Predictions
Memphis Grizzlies vs. San Antonio Spurs Game 1 Preview
Where: AT&T Center, San Antonio
When: Sunday, April 17, 8:00 PM ET
Line: Memphis Grizzlies at San Antonio Spurs – view all NBA lines
TV Broadcast: TNT
Betting on the Memphis Grizzlies
The Memphis Grizzlies as currently constituted just aren't a playoff team. Ravaged by season-ending injuries to stars Marc Gasol and Mike Conley, they're now relying on subpar players like JaMychal Green, Jordan Farmar and Xavier Munford to play meaningful minutes.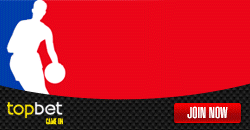 It was incredible the Grizzlies even remained competitive for so long. But they've finally lost steam over the last few weeks, and went an abominable 1-10 (4-7 ATS) in their last 11 regular-season games.
Two of those losses came against their first-round opponents, the San Antonio Spurs, who swept the season series, 4-0 (3-1 ATS). It'll be tough for the Grizzlies to even stay within the same stratosphere as the Spurs for the first two games in San Antonio. Memphis is just 1-9 (4-6 ATS) in its last 10 road games.
Don't expect these proud Grizzlies to back down, though. Even though they've struggled mightily in recent games, they have been able to raise their game against the big guns.
They managed to cover in their last visit to San Antonio even without leading scorer Zach Randolph. Green exploded for 20 points on 10-of-18 shooting with Lance Stephenson adding 17 points off the bench. They also gave the Warriors a bit of a scare, losing by just one point in their home finale.
Create a betting account now and get in on all the great hoops action from the NBA playoffs.
Betting on the San Antonio Spurs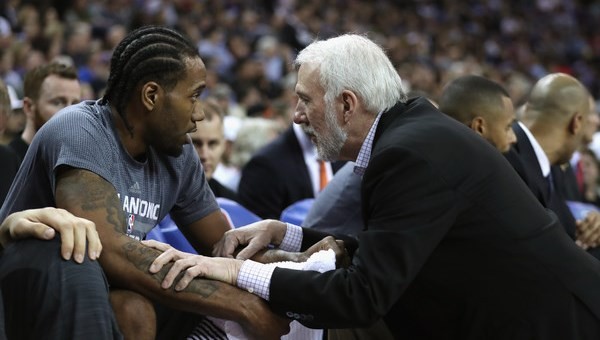 The San Antonio Spurs winning at home has been the surest bet all NBA season long. The Spurs tied the 1985-86 Boston Celtics for the best home record in NBA history at 40-1. However, they went 0-5 ATS in their last five home games.
It should be noted, though, that those games saw head coach Gregg Popovich start to put the foot off the gas and rest his stars in preparation for the playoffs. Kawhi Leonard, for example, didn't play in San Antonio's last home meeting with Memphis.
But now that the playoffs are about to begin, expect the Spurs – at full strength and playing their regular rotation – to come out with a much stronger intensity for the opener against Memphis.
The Spurs' depth has been telling all season long, and if they do blow Memphis out and play a bunch of garbage time, their reserves are fully capable of maintaining a lead large enough to cover the spread. With extended minutes in their season finale, Boban Marjanovic dropped 22 points and 12 rebounds, while Jonathon Simmons added 19 points off the bench to lead them to a win over the Dallas Mavericks.
The Spurs have simply owned the Grizzlies at home through the years. They're 13-1 (8-5-1 ATS) in their last 14 games at home against Memphis.
Writer's Prediction
The Spurs start this series off with a 115-89 rout of the Grizzlies.

Comments
comments