Team USA has dominated Olympic basketball since its inception in 1936. But with some of the big names opting not to participate in this year's games in Brazil, is there a chance for another country to end the Americans' reign of dominance on the hardwood?
Let's take a look at the early odds for five teams who have a shot at winning basketball gold in Rio. And for more Olympic coverage, check out our previews for the men's soccer and women's singles tennis tournaments.
---
Cash In on the Best Online Sportsbook Offers Now at TopBet!
---
2016 Olympics Men's Basketball Gold Medal Early Odds
Favorite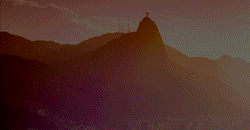 Make no mistake: there's only one favorite for gold in Olympic basketball – again. Even with a number of high-profile withdrawals – Stephen Curry, LeBron James, Russell Westbrook, James Harden, Chris Paul, etc. – Team USA is still unquestionably the team to beat in Rio.
Newly-minted Golden State Warrior Kevin Durant and two-time gold medal winner Carmelo Anthony will lead an inexperienced but still very talented group that's composed of first-time Olympians.
DeAndre Jordan and DeMarcus Cousins provide size and athleticism; Kyrie Irving and Kyle Lowry provide excellent penetration and playmaking; Klay Thompson, Jimmy Butler and Paul George all provide scoring and lockdown defense; and Draymond Green provides that little bit of everything.
The U.S. has won the last two Olympic gold medals in basketball under head coach Mike Krzyzewski. It has also won all but four of the 18 total Olympic basketball golds.
Sleepers
Spain, the back-to-back Olympic silver medalist, is expected to pose the biggest threat to the U.S.'s Olympic dominance according to the odds. However, their actual chances of overthrowing even a much-weakened U.S. team likely aren't great.
The Spanish golden generation, with Pau Gasol (36 years old), Juan Carlos Navarro (36), and Jose Calderon (34), is on its last legs. Meanwhile, Marc Gasol won't participate due to the foot injury which cost him virtually the entire 2015-16 NBA season.
Unless Pau turns back the clock and delivers one more vintage tournament, it's hard to see the Spanish leaving Rio with that elusive gold.
France (Field, +1,500)
France needed to take part in the Olympic Basketball Qualifying Tournament in the Philippines to book a ticket to Brazil, but Les Bleus were easily the cream of the crop in Manila. They will bring a very competitive team with five NBA players – Tony Parker, Nicolas Batum, Boris Diaw, Rudy Gobert and Joffrey Lauvergne – to Rio.
The French finished second to the U.S. in the group stage back in 2012, but crashed out in the quarterfinals to Spain. Since then, though, France has fared well in major tournaments. Les Bleus won EuroBasket in 2013, and finished third in both the 2014 FIBA World Cup and 2015 EuroBasket.
Don't discount host nation Brazil from making a deep run in the tournament. Unsurprisingly, the Brazilians are sending out the big guns with NBA veterans Leandro Barbosa, Anderson Varejao, and Nene all included in the squad.
Their passionate supporters should help the team's quest to finally get past the quarterfinals of the Olympics. The Brazilians have exited in that round in five of the last six Olympics they've participated in. And with an ageing Spain hardly a shoo-in to top Group B, the hosts have the good chance to claim one of the top two spots.
Long Shot
Australia has similarly exited in the quarterfinals in each of the last two Olympics, but the Boomers could be worth a shot at +5,000. Despite the absence of their young NBA studs, Dante Exum and Ben Simmons, as well as the possibility that big man Andrew Bogut misses out, there's still a lot of quality on the team. NBA veterans Aron Baynes, Joe Ingles and Matthew Dellavedova will all defend their positions very well, while point guard Patty Mills can provide the offensive spark.
Writer's Prediction
Yes, it's boring, but Team USA (-1,200) is going to stroll to yet another Olympic gold in basketball.
Create a betting account now and don't miss this golden opportunity to get in on all the red-hot 2016 Rio Olympics action.

2,022 total views, 1 views today
Comments
comments