Brazil better buckle up for some exciting action in the 2016 men's Olympic tennis tournament. The Big Four—Novak Djokovic, Andy Murray, Roger Federer and Rafael Nadal—are all set to participate in this event, after all. And there's no question that Djokovic, who's coming off a shocking third-round exit at the All-England Club a couple of weeks ago, is extremely determined to seek redemption in Rio. Can he succeed in doing so?
Read on below as we breakdown the early odds for the top favorites, sleepers and one high-value long shot who could seize the glory in next month's sporting spectacle. Meanwhile, click here to check out our preview of the competition in the women's side.
---
Cash In on the Best Online Sportsbook Offers Now at TopBet!
---
2016 Olympics Men's Singles Odds Update
Favorites
Novak Djokovic (-125)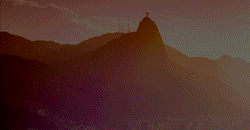 A highly-motivated Novak Djokovic is heading to Rio de Janeiro next month. Anyone who dares to oppose him better be prepared to the fury of Serbian Maestro, who has racked up a total of 44 match wins this season. That stretch includes successful campaigns at Melbourne and Roland Garros. The latter victory, in particular, marked his first career French Open title, and one that allowed him to become just the third man in history to hold all four major crowns at the same time, a feat that has only been previously achieved by the likes of Don Budge and Rod Laver.
Andy Murray (+275)
Andy Murray, this year's Wimbledon champion, is the next favorite to win it all in Rio. His overall career may not be as shiny as Djokovic's, but the Scotsman has proven time and time again that he can play the kryptonite to the Serbian's Superman. The three-time Grand Slam champion has bested the World No. 1 10 times out of their 34 head-to-head matches, the most recent of which happened at this year's Rome Masters. Murray is also hoping to replicate his performance in the 2012 Summer Olympics in London, where he brought home the gold medal.
Roger Federer (+500)
Of course, Roger Federer will always be in contention in any tournament. It's been awhile since we last saw him hoist a title, but the 17-time Grand Slam winner might finally be able to pull through at Rio. The Swiss veteran has reached the semifinal in his last three events (Wimbledon, Halle and Stuttgart). Federer also has 22 wins (out of 45 career meetings) with Novak Djokovic, and finished as the runner-up at the 2012 Olympics in 2012.
Sleepers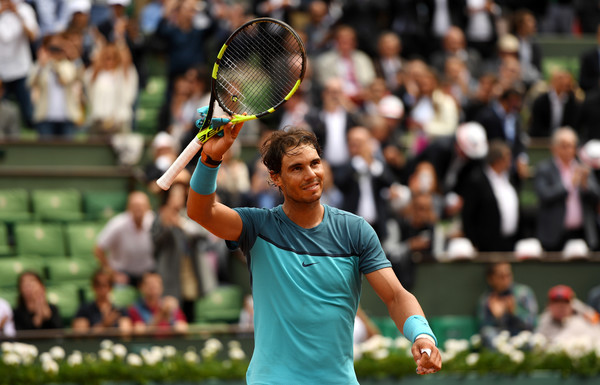 Rafael Nadal (+1,000)
It would actually be an insult to consider such a talented and proven star like Rafael Nadal as a sleeper. But you have to consider the fact that he's be in out of action since injuring himself in the third round at Roland Garros this year. However, if we assume that the Spaniard manages to play at his full strength in Rio, don't be surprised to see him pose as another serious challenger to Novak Djokovic and to the rest of the mentioned favorites above. Nadal, who won the gold medal at the 2008 Olympics in Beijing, has had a pretty successful 2016 campaign that's highlighted by a pair of clay-court titles at Barcelona and at the Monte Carlo Masters.
Stan Wawrinka (+1,200)
You can never sleep on Stan Wawrinka. The two-time Grand Slam winner has faltered early in his last two events, the most recent being a second-round exit at the All-England Club. Still, the 31-year-old Swiss is capable enough to pull off some shockers in any tournament. A perfect example of that was back in the 2015 edition of the French Open, where he shook the entire tennis world by beating Novak Djokovic in the final after four entertaining sets. A repeat of that massive upset is more than possible especially if Wawrinka plays at his best form.
Long Shot
Dominic Thiem (+5,000)
Here's an intriguing long shot for you: Dominic Thiem. Yes, he is still quite unripe at just a young age of 22 years old, but he's made big leaps this season. The Austrian sensation has bagged a career-best of 46 wins (and counting) already. And his most notable win was definitely a final-4 exit at Roland Garros, which marked his best-ever finish at a major tournament. It would be fair to expect a deep run from Thiem in Rio, so long as he continues to play with a lot of confidence and passion.
Writer's Prediction
Roger Federer (+500) turns back the clock to bring home his first gold medal in singles competition.
Create a betting account now and cash in on all the upcoming action at the Rio 2016 Olympics.

2,309 total views, 1 views today
Comments
comments