Superstar swimmer Michael Phelps, just like Michael Jordan, Brett Favre, and countless other sporting greats who couldn't stay away from their sport of choice, is coming out of retirement.
The most decorated athlete in Olympic history has announced that he's coming out of retirement, and will immediately plunge back into competitive swimming this month. Phelps is set to join a meet in Arizona that is scheduled from April 24-26.
[sc:MultiSportArticles ]
Phelps is returning with nothing left to prove. His 22-medal haul over the course of three Olympics is the most by any Olympian in any sport. He broke Mark Spitz's seemingly unsurpassable record of seven gold medals in a single Olympiad by tallying eight in the 2008 Beijing Games. With all his accomplishments, no one with a right mind would argue that Phelps is the greatest swimmer ever.
[sc:Other240banner ]So why is he coming back? To begin with, he doesn't even have a peak to climb since he left the game at the top. He won four gold medals and two silvers when he last competed at the 2012 London Olympics. That games was his own version of Jordan burying the game winner right in the mug of Bryon Russell that clinched the Bulls' sixth championship in what was supposedly His Airness' last game.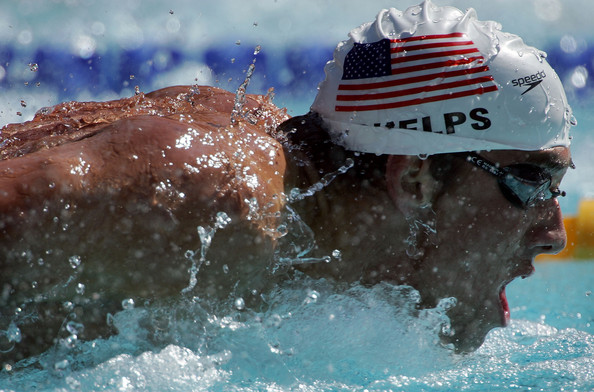 While neither Phelps, nor his coach, Bob Bowman, would say it, it's easy to speculate that the bemedalled swimmer is setting his sight at the 2016 Rio Olympics. Whether he could still compete like he used to come 2016 is a big question. As of now, it seems that Phelps is taking the prudent approach of one small step at a time towards that goal. "Unlike previous years, there's no long-term plan," Bowman said in an interview with the Washington Post.
If everything goes well, Phelps will most likely give the Rio Olympiad a go. Only this time, he's no longer the swimmer to beat. There's his Olympic teammate Ryan Lochte, who was also one of Phelp's fiercest rivals in the past. Lochte has won 74 medals in his competitive swimming career, including at the World Championships and the Olympics. He also holds world records in 100-meter individual medley, 200-meter individual medley, and the 400-meter individual medley.
Another London teammate, Conor Dwyer, figures to be one of the best bets in Rio. Dwyer won his first gold medal in 2012 in the 4x200m free relay. His youth and continuous improvement (he trains with Phelps) puts him high atop the list of prospects to be the next Olympic swimming great.
Then there's Chad Le Clos, who beat Phelps in London in the 200m butterfly. For sure, the South African is one swimmer the American is aching to beat two years from now. But then again, before we get too excited, Phelps first has to prove to himself that he can still do it.
In Arizona, Phelps will, to be quaint, get his feet wet again. What follows for the legend is for the legend to decide.
[sc:Other490banner ]
2,121 total views, 1 views today
Comments
comments