So, how do you intend to pass the remaining days before Super Bowl 50 away? Perhaps spend a fair bit of time studying up on the nearly 300 different prop bets on offer for the big game!
After going through some of the game props (here) and the always popular fun props (here) in recent props updates, let's check out some of the top player props for the respective teams. We've provided three of the best props from each side, as well as some potentially profitable predictions for those props.
NFL News and Previews
NFL Super Bowl 50 Props Update
Top Panthers Player Props

*Check out the complete list of Panthers player props here
Will Cam Newton score a TD?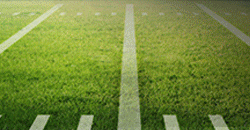 Cam Newton ran for two touchdowns against the Arizona Cardinals, giving him 12 rushing TDs on the season and five in his last four games. Cam is the favorite to be named Super Bowl MVP, which means he'll have to get to the end zone one or two more times. Taking him to score at +130 represents pretty decent value all things considered.
Writer's Prediction: Yes (+130)
Fozzy Whittaker total rushing + receiving yards
| Over 5.5 rushing + receiving yards (-115) | Under 5.5 rushing + receiving yards (-115) |
| --- | --- |
After getting some playing time late in the season due to Jonathan Stewart's injury, Fozzy Whittaker has had a grand total of two touches and -2 yards from scrimmage in the Panthers' first two playoffs. Barring another Stewart injury, Whittaker doesn't figure to see the field a whole lot in the Super Bowl, and will struggle to accrue the six total yards needed to go over.
Writer's Prediction: Under 5.5 rushing + receiving yards (-115)
Will Kurt Coleman Intercept a Pass?
Peyton Manning threw picks at an ungodly rate this season. He had 17 INTs in 10 regular season games, but none thus far in the postseason. However, he'll be hard-pressed to remain pick-free against a Panthers D that had a league-high 39 INTs this season, with six more in two playoff games.
Josh Norman has taken most of the spotlight this season, and rightly so, but Manning will be careful not to throw to him too often. Meanwhile, Kurt Coleman, who led the team with seven picks, will be roaming the rest of the field in search of some badly thrown Manning balls all night long.
Writer's Prediction: Yes (+220)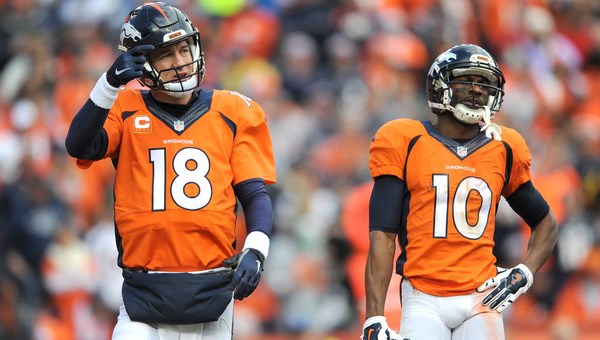 Top Broncos Player Props
*Check out the complete list of Broncos player props here
Peyton Manning – Total Pass Attempts
| Over 36.5 attempts (-110) | Under 36.5 attempts (-110) |
| --- | --- |
This one is probably the most appealing Peyton Manning prop. The thinking goes that the Broncos will look to at least try to establish the running game early and play a ball control type game. However, they'll likely fail and will be forced to abandon it entirely if they go behind big.
That would put the onus on Manning's arm to move the ball on Carolina and try to win the game. If we know anything about Manning, it's that if he's going to go out, he'll go out swinging and slinging.
Writer's Prediction: Over 36.5 (-110)
Emmanuel Sanders Total Receptions
| Over 5.5 catches (-110) | Under 5.5 catches (-120) |
| --- | --- |
In connection with that first prop, Manning needs to pass to someone and that someone will likely be Emmanuel Sanders. Sanders has had exactly five catches in the first two playoff games, but there's good reason to believe he can improve upon that total by at least one more catch.
Norman, Carolina's top corner, doesn't really move to the slot so he'll likely be matched up with Demaryius Thomas on the outside for the entirety of the game. That leaves Sanders, who can move around, to get open and be Manning's No. 1 target.
Writer's Prediction: Over 5.5 catches (-110)
Vernon Davis Total Receiving Yards
| Over 5.5 yards (+120) | Under 5.5 yards (-150) |
| --- | --- |
This bet should be pretty easy money. Davis has not been much of a factor in the Denver offense since coming over from San Francisco. That's been especially true late in the season, as he has not even been targeted in the last four games. With Owen Daniels and Virgil Green ahead of him in the tight end depth chart, it'll be hard to imagine Gary Kubiak suddenly calling Davis' number in the Super Bowl, even for one play.
Writer's Prediction: Under 5.5 yards (-150)
Create a betting account now and don't miss out on all the prop bet fun on offer during Super Bowl 50.

Comments
comments