The city of Las Vegas and all its world-famous casinos will be extra busy on Sunday. In case you haven't heard, it's Super Bowl Sunday, the single biggest gambling event of the year. As always, the Vegas casinos have been getting all sorts of action on this game, whether with the more typical bets or the more popular props.
If you intend to make your way to Vegas, or just happen to be curious, here's a list of the odds and lines you're bound to find in the big Vegas casino sportsbooks for Super Bowl 50. Meanwhile, get some expert Super Bowl predictions from some four-legged animal friends here.
NFL News and Previews
Super Bowl 50 Vegas Odds
Spread
| TopBet | Mirage | Wynn |
| --- | --- | --- |
| Panthers -6 | Panthers -5.5 | Panthers -5.5 |
The line for Super Bowl 50 opened with the Panthers favored by -3.5. That number has since risen to -6 with the public money pouring in on Cam Newton's Panthers. TopBet also has Carolina currently installed as -6 favorites.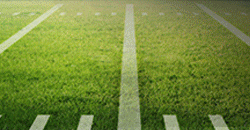 The Mirage and Wynn, though, still have the Panthers slightly lower at -5.5. Some others haven't quite found the courage to go the full -6 yet. TopBet, however, figures 'go big or go home!' You can expect all lines to still shift a couple more times though as the big game nears. That just always seems to be the case.
Carolina has gone a very impressive 12-5-1 ATS in 18 games this season. Denver, meanwhile, is just 8-7-3.
Moneyline
TopBet
Stations
Panthers -240
Broncos +200
Panthers -240
Broncos +190
Stations seems to the be the only casino still dragging their heels a little bit with the Broncos. They have them listed to payout +190 on your bet, should you take the underdog straight up.
The Panthers have won 17 of their last 18 games, and between Cam Newton's arm and legs, the running game, and a game-changing defense that's had two pick-sixes in their two playoff games, these Panthers have so many different ways to beat the Broncos. That's why TopBet currently has Carolina priced as the heavier favorite.
Defense wins championships, though, and you can't count Denver's dominant unit out. The Broncos' pass rush beat down Tom Brady in the AFC title game, and has the best shot at stifling Newton's influence on the game. Which is why TopBet has the more favorable Broncos odds at +210.
Total
| TopBet | Westgate | Wynn | Caesers Palace | Stations |
| --- | --- | --- | --- | --- |
| 45 | 45.5 | 45.5 | 45.5 | 46 |
The totals for Super Bowl 50 range from 45 (which you can get at TopBet) to 46 (the number found in Stations). The rest have settled right down the middle at 45.5.
One would think that in this battle between two of the top defenses in the league, it'd be wise to bet the under. But keep in mind that the Panthers just put up 80 points against the Seahawks and Cardinals, who also own top five defenses. The over has gone 12-6 in Carolina's games this season. Either way, the lower the number – the easier the bet.
Most Popular Props
Super Bowl 50 MVP
| Cam Newton (-150) | Peyton Manning (+350) |
| --- | --- |
| Jonathan Stewart (+1,800) | Von Miller (+1,000) |
| Greg Olsen (+2,000) | Luke Kuechly (+1,200) |
| Emmanuel Sanders (+3,300) | CJ Anderson (+2,000) |
| Demaryius Thomas (+2,500) | DeMarcus Ware (+3,300) |
| Josh Norman (+2,500) | Ted Ginn Jr (+1,200) |
| Ronnie Hillman (+3,000) | Corey Brown (+3000) |
| Owen Daniels (+4,000) | Derek Wolfe (+5,000) |
| Kawann Short (+10,000) | Chris Harris (+6,000) |
| Aqib Talib (+4,000) | Charles Johnson (+6,000) |
| Devin Funchess (+8,000) | Graham Gano (+8,000) |
| Jericho Cotchery (+10,000) | Thomas Davis (+8,000) |
| Field – Any other player (+750) | |
MVP is always a popular prop bet, and Cam Newton (-150) has run away as the popular choice, as per TopBet's sportsbook. His aged opponent, Peyton Manning, is the only other player with a price under four digits.
However, don't discount the top defensive players on display, namely Von Miller and Luke Kuechly. Miller made Tom Brady's life a living hell in the AFC title game, while Kuechly has a pick-six in each of the two playoff games thus far.
Player to score first touchdown
| Jonathan Stewart (+800) | Cam Newton (+700) |
| --- | --- |
| Greg Olsen (+700) | Ted Ginn Jr (+800) |
| CJ Anderson/Roonnie Hillman (+1,200) |  Demaryius Thomas/Emmanuel Sanders (+1,200) |
| Jonathan Stewart (+800) | Cam Newton (+700) |
| Greg Olsen (+700) | Ted Ginn Jr (+800) |
| CJ Anderson/Roonnie Hillman (+1,200) |  Demaryius Thomas/Emmanuel Sanders (+1,200) |
Meanwhile, it's a more competitive field in another pretty popular prop to determine who will score the game's first touchdown. Four Panthers players are the favorites to do just that, while the pair of Broncos running backs and wideouts are all +1,200 to get to the end zone first.
Will there be a safety?
Ah yes. The "Will there be a safety at the Super Bowl" bet is a classic and immensely popular prop. The incredible three-year streak of safeties in a Super Bowl was finally snapped last season, but it could just make a comeback this year. Remember what happened in the very first play the last time Peyton Manning played in the Super Bowl?
Check out more of TopBet's Super Bowl 50 game props here.
BONUS PROP: Super Bowl $10 Free Bet – First player to record first 1st down of the game
Here's one prop bet you can't find in any Vegas casino, primarily because it's absolutely free. Take part in TopBet's $10 Super Bowl free bet by wagering on who you think will get the first 1st down of Super Bowl 50. Click here for the entire list of Free Bet odds. However, please remember that you must have a real money balance equal to the Free Bet amount to qualify for the Free Bet.
You don't need to go to Vegas to bet on the Super Bowl. Create a betting account now and get in on all the top Super Bowl 50 action with America's top online sportsbook.

2,709 total views, 1 views today
Comments
comments