Football fans and bettors alike are feeling the rush now as NFL preseason games have already begun, which means that we are just a few weeks away from the NFL regular season.
The action kicks off when the Ravens head to Denver for a blockbuster rematch of last season's hotly contested AFC Divisional Round on September 5.
On September 8, 13 riveting games will be played in the NFL Week 1 schedule, followed by a pair of matches on September 9 to finish up the first week of action.
While we're on it, let's have a betting preview of ALL the games.
NFL Week 1: The Match-ups
Baltimore at Denver (September 5, 8:30 PM ET)
Last Meeting: January 12, 2012 – Ravens 38, Broncos 35
Ironically, Denver has the weakest schedule in the NFL, but will be facing the defending champion right out of the gate. What could be bigger?
No one could forget their last meeting, when Joe Flacco threw a prayer of a touchdown that found its target in Justin Tucker who fled for a game-tying touchdown. It led to an improbable 38-35 double-overtime win for the Ravens in the AFC Divisional Round. Elation for Baltimore. Heartbreak for Denver. It took a long time but the opportunity to avenge that loss is finally here for the Broncos—right on the very same field where the Ravens wrecked them last January.
Peyton Manning, now in his second year as a Bronco, has a new target in Wes Welker. The chemistry developed between them over the offseason will be in full display for the first time when they take on Baltimore. The Ravens are 5-0 under John Harbaugh in season openers while the Broncos are 8-2 SU in their last 10 home games. Bet now on Ravens vs. Broncos.
New England at Buffalo (September 8, 1:00 PM ET)
Last Meeting: November 11, 2012 – Patriots 37, Bills 31
Tom Brady's team went 6-0 SU against AFC East teams last year. This could spell trouble for the Buffalo Bills. The Bills only won once against New England in their last 10 meetings and went 4-5-1 ATS during the same stretch. However, the Bills only lost by 6 points in their last game at New England and easily beat their 13.5 line as underdogs. Bet now on Patriots vs. Bills.
Cincinnati at Chicago (September 8, 1:00 PM ET)
Last Meeting: October 25, 2009 – Bengals 45, Bears 10
Both teams finished 10-6 SU last season but between them, only the Bengals made the playoffs. Cincinnati opens up their season on the road against the Bears who they last met in 2009. The Bengals have been historically successful at Chicago as suggested by their 4-1 SU and ATS records in their last 5 games there. Plus, the Bengals went 6-2 SU away from home last season. As for the Bears, they finished last season by winning their last two games. Bet now on Bengals vs. Bears.
Miami at Cleveland (September 8, 1:00 PM ET)
Last Meeting: September 25, 2011 – Browns 17, Dolphins 16
Miami unloaded Reggie Bush and splurged in the free agent market during the offseason in an attempt to make another run to unseat the Patriots in the AFC East. The Dolphins have the lightly regarded Cleveland team as their Week 1 assignment. Though they were the AFC North's worst team last season, the Browns can give Miami a run for its money as they are 4-0 SU and ATS in their last 4 games against the Dolphins. Bet now on Dolphins vs. Browns.
Atlanta at New Orleans (September 8, 1:00 PM ET)
Last Meeting: November 29, 2012 – Falcons 23, Saints 13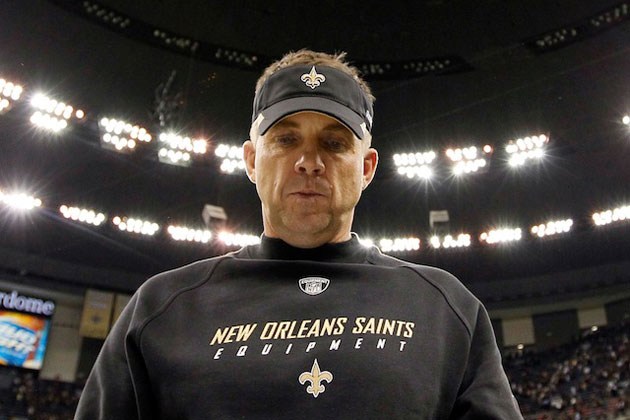 Barely missing a Super Bowl appearance last season, the Falcons are back at it again as top contenders for the NFC crown. Count New Orleans as another top team to challenge for that title.
Both teams collide in Week 1, which also marks the first game for Saints' coach Sean Payton in 18 months. If last season serves as an indicator, then this game could be a high-scoring affair; Atlanta (26.3) and New Orleans (28.6) were 7th and 3rd in scoring last season, respectively. More on offense, the Falcons (281.8) were 6th in passing yards while the Saints (312.3) are the best in the NFL largely thanks to Drew Brees who finished the season as the league leader in passing yards (5,177) and touchdowns (43).
The home team won SU and ATS in their two games last season. It is also important to note that in his career, Sean Payton is 10-2 SU against Atlanta.
Bet now on Falcons vs. Saints.
Tampa Bay at New York Jets (September 8, 1:00 PM ET)
Last Meeting: December 12, 2009 – Jets 26, Buccaneers 3
Darrelle Revis' arrival to Tampa Bay could mean another year of improvement for Tampa Bay, finishing last season with a losing 7-9 SU record but paying dividends to spread bettors with a 10-5-1 ATS mark. The addition of Revis bolsters the already fearsome defense of the Bucs (82.5 rushing yards allowed per game – #1 in NFL). However, Tampa Bay still remains on the losing end in its all-time match-up against the Jets. The Jets are 8-1 SU in their last 9 games and 7-1 ATS in their last 8 games against Tampa Bay. Bet now on Buccaneers vs. Jets.
Tennessee at Pittsburgh (September 8, 1:00 PM ET)
Last Meeting: October 11, 2012 – Titans 26, Steelers 23
In their last meeting, the Titans scored a last second 40-yard field goal for a slim 26-23 victory over Pittsburgh, snapping their three-game losing skid against the Steelers. Though 2012 was a year to forget for the Titans, they somehow finished that season on a positive note winning two of their last three games. They'll carry whatever momentum they got from that stretch when they travel to Pittsburgh for their Week 1 game. The Titans may be in for a rough welcoming though as Pittsburgh is 3-0 SU in its last 3 games at home against them. Bet now on Titans vs. Steelers.
Minnesota at Detroit (September 8, 1:00 PM ET)
Last Meeting: November 11, 2013 – Vikings 34, Tigers 24
Minnesota won both games against the Tigers last season and has a 3-0 ATS mark in their last 3 meetings. But the Vikings may be up against a different Tigers squad which now employs the services of dynamic running back Reggie Bush who could significantly boost their ground game. The Tigers have won 2 of their last 3 home games against Minnesota. Bet now on Vikings vs. Lions.
Oakland at Indianapolis (September 8, 1:00 PM ET)
Last Meeting: December 26, 2010 – Colts 31, Raiders 26
Wins were a rarity for Oakland in 2012, but their offseason pick-ups of some key personalities offer a glimmer of hope for the Raiders to finish better this season. The Raiders have beaten Indianapolis in two of their last three visits at Indianapolis. They may have a hard time beating the Colts on the road as Andrew Luck and company went 7-1 SU and ATS at home last season. Bet now on Raiders vs. Colts.
Seattle at Carolina (September 8, 1:00 PM ET)
Last Meeting: October 7, 2012 – Seahawks 16, Panthers 12
Russell Wilson had a 100.3 QB rating last season – better than the ratings of Colin Kaepernick, Tom Brady and Joe Flacco. His first test of the season is a Week 1 date against Cam Newton and the rest of the Panthers. In their last meeting, Wilson shone brighter than Newton as the former led Seattle to a 16-12 road victory. The Seahawks are 4-1 SU in their last 5 games against Carolina. On the other end, the Panthers registered back-to-back SU and ATS wins in their last two home games, including a surprising 30-20 underdog win against Atlanta. Bet now on Seahawks vs. Panthers.
Kansas City at Jacksonville (September 8, 1:00 PM ET)
Last Meeting: October 24, 2010 – Chiefs 42, Jaguars 20
It's going to be a Week 1 match featuring the worst teams in 2012 when the Chiefs take the road and head to Jacksonville on September 8. The Chiefs and Jaguars both finished last season with identical 2-14 SU records but Jacksonville has the edge against the spread with a 7-9 mark compared to Kansas City's 5-11. Bet now on Chiefs vs. Jaguars.
Arizona at St. Louis (September 8, 4:25 PM ET)
Last Meeting: November 25, 2012 – Rams 31, Cardinals 17
Arizona could duplicate its blazing start last season beginning with a road game against the Rams. The Cardinals have a new quarterback in tow (Carson Palmer) who could help them avenge their two losses against St. Louis in 2012. As for the Rams, they dominated their division rivals last season with a 4-1-1 SU record against NFC West teams. Bet now on Cardinals vs. Rams.
Green Bay at San Francisco (September 8, 4:25 PM ET)
Last Meeting: January 12, 2013 – 49ers 45, Packers 31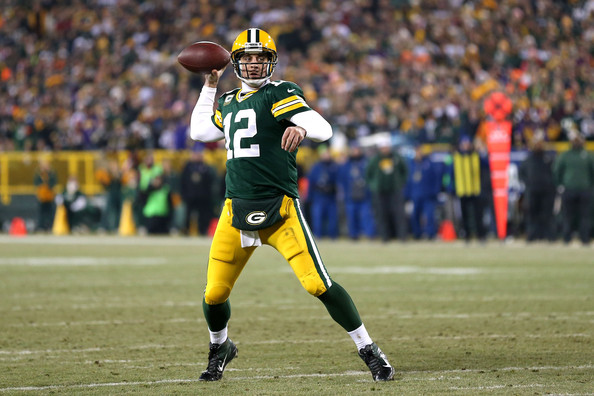 Sounds familiar? One of the best games in Week 1 of the 2013 NFL season, NFC powerhouses Green Bay and San Francisco will be pitted against each other in a highly anticipated rematch of last season's divisional round game won by the 49ers, 45-31. In that game, Colin Kaepernick obliterated the Packers with a 444-yard, 2-touchdown performance, outdueling Aaron Rodgers in the process. It was the second win by the 49ers over Green Bay last season.
The first was a 30-22 road victory at Lambeau Field in Week 1 of 2012 season. At the time, Alex Smith quarterbacked for the 49ers, making for two different QBs who beat Green Bay last season. For sure, the Packers can't wait to face the defending NFC champions on the field. Green Bay is 3-1 SU and ATS in their last 4 games in San Francisco. Bet now on Packers vs. 49ers
NY Giants at Dallas (September 8, 4:25 PM ET)
Last Meeting: October 28, 2013 – Giants 29, Cowboys 24
It's only Week 1 of the season but don't be surprised if you feel postseason-like intensity in this battle of NFC East teams. In their last meeting, the Giants blew a 23-0 lead but managed to hang on for a 29-24 road victory against Dallas. This marked the fourth straight win by the Giants in Cowboys Stadium. Apart from that, the Giants are also 4-0 ATS in that stretch. Can Dallas finally nail a win against the Giants at Cowboys Stadium? The Cowboys won two of their last three home games. Bet now on Giants vs. Cowboys.
Philadelphia at Washington (September 9, 7:10 PM ET)
Last Meeting: December 23, 2012 – Redskins 27, Eagles 20
Both teams have been busy dealing with quandaries in the quarterback position. The Eagles are choosing between Michael Vick and Nick Foles. As for the Redskins, it would have been a no-brainer had RG3 avoided a serious injury last season. Philadelphia lost their last meeting against the Redskins 27-20 and also failed to cover the 4.5 spread as underdogs. However, they are 3-1 SU and ATS in their last 4 games in Washington. As for the Redskins, they are 4-1 SU and ATS in their last 5 home games. Bet now on Eagles vs. Redskins.
Houston at San Diego (September 9, 10:20 PM ET)
Last Meeting: November 7, 2010 – Chargers 29, Texans 23
The Texans, holder of a 12-4 SU record last season, will be on the hunt for their franchise's first win in San Diego. Currently, Houston is 0-2 SU and ATS there since 2002. The Chargers on the other end will play their first game under new coach Mike McCoy. This game is also likely to be a defensive battle; the Texans are 7th in allowed rushing yards per game with 97.5 while the Chargers are better at 6th with 96.4. Bet now on Texans vs. Chargers.
We know it's going to be another crazy season of football, but before you lose your bearings out of excitement, be sure to check out first the Week 1 odds for each match in the NFL betting lines at TopBet.eu. Game On!
2,828 total views, 1 views today
Comments
comments