And then there were two. World No. 1 Novak Djokovic is set to make his third-consecutive appearance in the final at Roland Garros. Standing in his way is a very familiar opponent in the form of World No. 2 Andy Murray, who just became the first British man to reach the final since 1937. Both have yet to add a French Open title under their belts. Which of the two will finally raise their first Coupe des Mousquetaires? Read on below for more information about this blockbuster matchup.
Meanwhile, don't forget to check out afterwards our preview of Game 2 of the 2016 NBA Finals between the Cleveland Cavaliers and Golden State Warriors. Golden State currently leads the series, 1-0.
---
Novak Djokovic vs. Andy Murray Betting Preview
Where: Stade Roland Garros, Paris, France
When: Sunday, June 5, 2016, 9:00 AM ET
Line: Novak Djokovic (-340) vs. Andy Murray (+260) – view all French Open Men's Singles lines
---
Betting on Novak Djokovic (-340)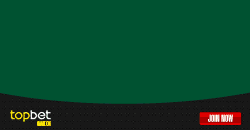 Most of the pressure is on Novak Djokovic, needless to say. He's reached the final at Roland Garros in the previous three years, which all resulted into a loss. A fourth-straight meltdown would obviously be even more devastating especially when you consider how dominant he's performed throughout the season.
Djokovic has already bagged five singles titles this year, including one at the Australian Open. Speaking of which, he faced Andy Murray there in the final and eventually defeated him in straight sets, 6-1, 7-5, 7-6(3). The same result could likely happen to Murray especially if the Serbian maestro continues to play the way he's been playing in Paris.
The 11-time Grand Slam champion enters his 33rd career showdown and seventh Grand Slam final encounter with Murray having only lost one set throughout the previous rounds. Moreover, Djokovic is arguably fresh off his most complete performance against Dominic Thiem in the semifinals. In that bout, the 29-year-old veteran won 70 percent of his first serve points, smashed in 15 winners and only committed 15 unforced errors.
However, Djokovic, who's looking to become the eighth man all-time to complete a career Grand Slam, has had some bitter moments against the hard-hitting Scotsman. The latest one happened just last month at the Rome Masters, where Murray convincingly beat the World No. 1 in the finals, 6-3, 6-3.
Djokovic has won 12 of the past 14 meetings with Murray.
Betting on Andy Murray (+260)
Andy Murray's not only aiming to earn his first title at the French Open, but he'll also be looking to become the first British man to do so since Fred Perry in 1935. Well, to be completely honest, Murray's chances don't appear too good since he'll be facing the world's No. 1 tennis player right now—Novak Djokovic.
Nevertheless, the 29-year-old Scotsman should be able to compete well against the title-hungry Serbian. Murray is fresh off an inspiring semifinals victory (6-4, 6-2, 4-6, 6-2) against the defending champion Stan Wawrinka. During that contest, the World No. 2 was really solid despite losing his focus in the third set. He won 79 percent of his first serve points, converted 61 percent of his second serve points and limited himself to just 22 unforced errors.
Murray, though, might still need to do more to steal the win. In particular, he's got to go on a really strong start and prevent Djokovic from finding his comfort zone easily. The two-time Grand Slam champion has won the first set in every win (10) that he has over the Djoker.
Murray is 18-2 overall on clay this year.
Writer's Prediction
Djokovic (-340) finally gets rid of his Roland Garros ghosts and earns his first French Open crown after beating Murray in four hard-fought sets.
Create a betting account now and score a Grand Slam of your own.

Comments
comments