Game 1 of the 2016 NBA Finals didn't really turn out as well as most hoped. From the beginning until the third quarter, the Cleveland Cavaliers fought valiantly to stay within striking distance of the Golden State Warriors. But once the fourth period began, things quickly went south for the Cavs, as the defending champions eventually cruised to a dominant 104-89 victory.
Now, the Dubs hope to continue that success tonight in Game 2. Can they succeed in doing so, or will the Eastern Conference champions bounce back? Read on below for everything you need to know about this matchup.
If you're craving for some tennis action as well, click here and check out our 2016 French Open Finals preview between World No. 1 Novak Djokovic and World No. 2 Andy Murray afterwards.
NBA News & Predictions
---
Cavaliers vs. Warriors Game Two Preview
Where: Oracle Arena, Oakland
When: Thursday, May 2, 8:00 PM ET
Line: Cleveland Cavaliers (+6.5) vs. Golden State Warriors (-6.5); total: 208.5 – view all NBA lines
TV Broadcast: ABC
---
Betting on the Cleveland Cavaliers (+6.5)
The Cleveland Cavaliers are not in trouble yet. The series just started and they have more than enough time to regroup and make the necessary adjustments against the Golden State Warriors.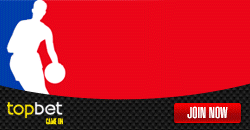 Speaking of which, bench scoring is precisely what the Cavs need to improve on for tonight's Game 2. They only managed to rack up 10 points in total from their second unit back in Game 1, and their starters clearly carried most of the offensive burden.
LeBron James and Kyrie Irving combined for 49 points, 15 boards and 13 dimes, while Kevin Love was pretty solid as well with 17 points and 13 boards. Tristan Thompson also did his best to establish his presence with his own double-double of 10 points and 12 rebounds.
Another issue that the Cavs need to remedy is their shot selections and efficiency. They only shot 38.1 percent from the floor and also went just 7-of-21 from beyond the arc in the opener. This definitely didn't look like the Cleveland squad that dominated the Pistons, Hawks and Raptors in the previous rounds.
Lastly, the pairing of J.R Smith and Channing Frye need to come alive for the Cavs later. Those two play an integral part in the team's overall offense. Their outside shooting, in particular, allows Cleveland to stretch the floor further and takes away some of the scoring burden off James, Irving and Love.
Smith, who is averaging 11.4 points this postseason, was held to just three points on 1-of-3 shooting last Thursday. Frye, meanwhile, scored just two points—coming from the charity stripe—and missed his lone field-goal attempt.
Cleveland is 5-5 SU and 3-7 ATS in its last 10 road games.
Betting on the Golden State Warriors (-6.5)
Even after enduring a tough seven-game series with the Thunder in the Western Conference finals, the Golden State Warriors barely showed any signs of fatigue during their dominant victory in Thursday night's Game 1 of the NBA Finals.
Interestingly though, it wasn't Stephen Curry, Klay Thompson or Draymond Green who led the way. Their second unit garnered most of the spotlight, as the defending champions had a 45-10 advantage in terms of bench points. That's the highest bench-scoring differential in the last 50 years.
Shaun Livingston led the way with 20 points and zero turnovers, while the Andre Iguodala and Leandro Barbosa combined for 23 points.
However, Game 2 should be a different story. The Cleveland Cavaliers are surely going to make things more competitive at least, and you can also expect LeBron James or Kyrie Irving to put on an even better performance.
Hence, the Dubs really need Curry and Thompson, who were held to just 11 and nine points, respectively, in the opener, to relocate their groove. The two guards are tallying at least 25 points per game each this postseason.
Golden State is 9-1 SU and 8-2 ATS in its past 10 home games.
Writer's Prediction
Golden State (-6.5) wins, but fails to cover the spread.
Create a betting account now and cash in from all the exhilarating NBA Playoffs action in an instant.

Comments
comments