The Oklahoma Sooners came up short in the Big 12 tourney, but that certainly just fueled them even more into making a deep run in this year's NCAA Tournament. Standing in their way in the opening round are the CSU Bakersfield Roadrunners, who'll be going dancing for just the first time ever.
Can the Sooners ease their way to victory? Or will the Roadrunners find it in themselves to pull off one of the biggest shockers in college basketball history?
Read on below for a closer look at this first-round bout. And while you're at it, check out or preview for the first-round showdown between the Dayton Flyers and Syracuse Orange.
March Madness No. 2 Oklahoma vs No. 15 CSU Bakersfield Preview
Where: Chesapeake Energy Arena, Oklahoma City
When: Friday, March 18, 4:00 PM ET
Line: Oklahoma Sooners (-14) vs. CSU Bakersfield Roadrunners (+14); total: 140.0 – view all NCAA Basketball lines
Betting on the Oklahoma Sooners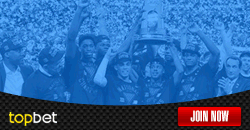 The only thing that could probably cause the Oklahoma Sooners to lose this match would be their overconfidence. They'll be matching up with an inexperienced and unproven team like the CSU Bakersfield Roadrunners, who booked a ticket to the Big Dance with this
buzzer-beating three-pointer
during the WAC championship.
Well even knowing that, Buddy Hield and the rest of the Sooners surely won't show any mercy toward them or to any future opponent. Hield, who is averaging 25.0 PPG and 5.6 RPG this season, enters this matchup having scored 21 or more points in four of his previous five games, including a 39-point effort in a win over Iowa State last week.
But it's worth nothing, though, that the senior guard was held to six points (1-of-8 shooting) in their semifinals loss to West Virginia Friday night.
If he does end up struggling again, the Sooners shouldn't be too worried as their offense does not revolve on Hield alone. There's still the trio of Isaiah Cousins (13.0 PPG), Jordan Woodard (12.6 PPG) and Ryan Spangler (10.8 PPG) who can take charge on offense and also torch opponents from beyond the arc. Woodard, in particular, should be the most dangerous threat outside as he's shooting 44.4% from three.
On defense, meanwhile, the Sooners will still have to pick up the intensity and stay focused all game long especially against the Roadrunners, who have five players scoring in double-digits this season.
Oklahoma, which is allowing 70.4 points, is 6-4 SU and 2-8 ATS in its last 10 games.
Create a betting account now and cash in on all the riveting action during March Madness.
Betting on the CSU Bakersfield Roadrunners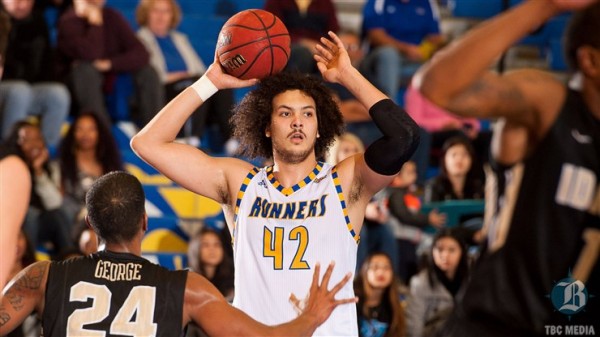 Bring out the girls, the confetti and light up the fireworks because the CSU Bakersfield Roadrunners are going dancing for the first time in school history! They successfully earned an automatic bid for the NCAA Tournament after coming out atop in the WAC title game at the expense of New Mexico State last Saturday, 57-54.
Making that win very special was the way it ended, as Dedrick Basile nailed the game-winning, buzzer-beating trey to seal the victory for the Roadrunners. But now, Basile and co. are in a more challenging situation as their first-round opponents are going to be the Oklahoma Sooners.
The Roadrunners are obviously the hands-down underdogs in this one, but that shouldn't stop them on putting a lot of pressure on the opposition. And speaking of which, CSU Bakersfield's defense might just be able to deliver enough pressure as it is allowing just 63.3 points per game and is limiting opponents to a poor shooting percentage of 39.3%.
As for the offense, the Roadrunners will put their trust on Aly Ahmed, Kevin Mays and Basile to lead ignite their attack. All three are averaging around 12 points per contest this season and Basile, in particular, will be looking to build on his solid efforts in the last five games. In that stretch, he is posting 14.6 points and is shooting 54.5% from three-point territory.
Meanwhile, Damiyne Durham will be integral in providing a spark off the bench for the Roadrunners. Durham has shown a lot of promise as he's averaging 11.8 points in his rookie campaign.
CSU Bakersfield is 1-4 SU and 5-0 ATS in its previous five games as the underdog.
Writer's Prediction
Sooners (-14) win it in resounding fashion, 83-66.

Comments
comments