The last time that the Oklahoma Sooners and Texas Longhorns met, Buddy Hield nailed the game-winning three-pointer to give the Sooners the thrilling 63-60. And yes, that matchup was definitely fun to watch.
Speaking of which, these two programs are set to (hopefully) provide us another thrilling ending when they collide at the Frank Erwin Center this Saturday afternoon. Who will reign supreme in this one? Will Hield lead Oklahoma to a win again? Or will the Longhorns find a way to pull off the upset?
Read on below for a closer look at this Big 12 showdown. And if you're craving for more college hoops action, check out our previews of No. 1 Villanova vs. Marquette and No. 24 SMU vs Memphis.
Oklahoma Sooners vs. Texas Longhorns Preview
Where: Frank Erwin Center, Austin
When: Saturday, February 27, 2:00 PM ET
Line: Oklahoma Sooners (-1) vs. Texas Longhorns (+1) – view all NCAA Basketball lines
TV Broadcast: CBS
Betting on the Oklahoma Sooners (22-5, 10-5 Big 12)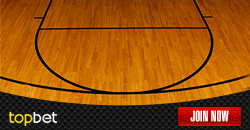 A relatively quiet night from Buddy Hield didn't prevent No. 3 Oklahoma from taking care of business on Wednesday night against Oklahoma State. In fact, it was Ryan Spangler who made sure of this, as he torched the Cowboys with a career-high of 26 points (10-of-13 shooting) with 14 rebounds to lead the Sooners to victory.
Hield, meanwhile, went 5-of-15 from the field for 17 points, which was a tad below his usual averages. But nonetheless, he should be more than happy that Oklahoma has now won seven of its last 10 games (5-5 ATS).
Up next on the Sooners' schedule is an intriguing encounter with the No. 25 Texas Longhorns at the Frank Erwin Center. And needless to say, expect Hield and co. to not waste any time in lighting up the scoreboard opposite a shaky Texas defense that's yielding 75.3 points in its previous three outings.
Hield, who is averaging 25.1 points this season, is bound to face a lot of double teams all game long. That being said, the pressure is on Isaiah Cousins and Spangler ought to continue delivering the goods and take some of the scoring load off Hield. The two are tallying, 13.4 and 10.9 points, respectively.
Also, Jordan Woodard's long-range shooting will surely be needed as well. He's shooting 44.4 percent from beyond the three-point line and is racking up 13.1 points across 27 games.
Create a betting account now and cash in on all the NCAAB action.
Betting on the Texas Longhorns (18-10, 9-6 Big 12)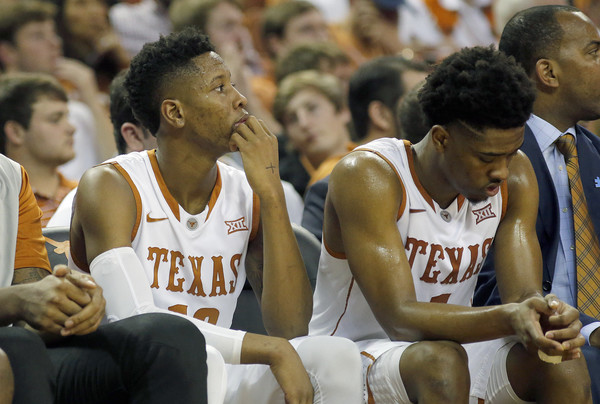 With one of the top spots in the Big 12 still up for grabs, the 25th-ranked Texas Longhorns knew that they couldn't afford any more losses. And so, they did everything they could to grind a 71-70 win out against an unproven Kansas State squad on Monday night.
Isaiah Taylor led the charge as he scored 19 points, which included a clutch three-pointer with less than a minute to play. Trailing him was Javan Felix who provided decent numbers of 13 points, two boards and three dimes under his name.
The Longhorns, who are now tied with Baylor for the fourth-spot in their conference, will look to get another win when the No. 3 Oklahoma Sooners pay them a visit. That'll be easier said than done, but so long as there's Taylor to direct their offense, anything is possible.
Taylor is undoubtedly Texas's best player right now. He is averaging team-bests of 15.4 points and 5.0 assists while shooting 43.8 percent from the floor. Taylor also had 19 points in their previous meeting with Oklahoma earlier this month.
As for the defense, things are looking quite worrisome for the Longhorns, who are 8-2 SU and 5-5 ATS in their past home games, at this end of the court. They are giving up 77.8 points on in their last four outings, which will have to improve especially with the likes of Buddy Hield on the opposing side.
Writer's Prediction
Oklahoma (-1) wins, 72-68.
Create a betting account now and build a winning college basketball parlay.

Comments
comments