It's finally here, the biggest and best series yet between the Pittsburgh Penguins and top-ranked Washington Capitals. Everyone had a soft spot in their hearts for the Rangers and Flyers, but this was the series the people want to see.
These two have met many times in the playoffs before, but this time around Sidney Crosby and Alex Ovechkin are no longer boys; they are now men. Not to mention, both are also now their team's captains. Ovi led the league in scoring this season with 50 goals, while Crosby finished third in the NHL with 85 points.
This will definitely be a series for the ages and it all starts tonight in the District Capital. For more on this behemoth of a tilt, read ahead. If you'd like to first see How the NHL Playoffs Work, head here.
Check out these latest articles at Top Bet News
---
Penguins vs. Caps – Game One Round Two Preview
Where: Verizon Center – Washington, DC
When: Thursday, April 28, 2016, 8:00 PM ET
Line: Pittsburgh Penguins (+115) vs. Washington Capitals (-135); Total: 5.0 – view all NHL lines
TV Broadcast: NBCSN
---
Betting on the Pittsburgh Penguins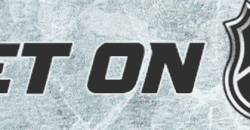 The Pens didn't exactly make short work of the New York Rangers in the opening round of their playoff run. This could be due to the fact the Pens used two backup goalies to finish off the blue shirts. Jeff Zatkof started and won game one. After his game two loss though, his opportunity was no more. The team then turned to Matt Murray and never looked back. M&M went 3-0 with a shutout and .955 save percentage.
He'll be back for Pittsburgh in game one of their second round series with Washington. It won't be Murray's first glimpse of the Caps or the Verizon Center this season either, as he and the non-flying birds beat the Caps in OT on April 7th 4-3.
Out of the crease, what the team has going for them is resurgent playoff form of their superstars Sidney Crosby and Evgeni Malkin. #87 has eight points in six games, while Gino has seven through five. If the Pens want to have any chance in this series, they'll be looking to their big men more than ever to help keep their heads above water.
Watch for the Pens to crash the net early to try and bounce Braden Holtby off his game. He can get rattled as the Flyers briefly showed in round one. The key for Pittsburgh is achieving that and riding the momentum. The Flyers never quite got that far.
The Pens went 21-18 ATS on the road this season. They are also +375 to take the Stanley Cup.
Betting on the Washington Capitals
An extremely strong percentage of people took the Caps to win the Stanley Cup in their 2016 playoff pools. With good reason too, they absolutely tore up the league this year going 56-18 for 120 points, 11 more than the next closest Dallas Stars in the West with 109.
Braden Holtby was on fire all year and will surely take home this years Vezina Trophy for his efforts. He had a league-best 48 wins with an insane 2.20 goals against average. The Caps have been looking to him for blue chip efforts all year and that won't change in the second round. The Pens are a highly offensive team meaning Holtby will be busy early and often.
The big challenge for the Caps will be countering that Penguins attack with some fire of their own. As we well know, Alex Ovechkin led the league in scoring this season, but he is struggling a little so far in these playoffs. Against arguably the weakest opponent to make it into the postseason (Philly), he only managed five points through six games and only a +1 plus-minus.
If the Caps want to be in this series, they can't rely on their solid season or first round. Everything resets now. Ovi and Holtby will have to once again be the backbone of this team.
The Caps went 29-11 ATS at home this season. They are also +350 favorites to win the Stanley Cup.
Writer's Prediction
The Penguins storm the castle early. They take game one 3-1.
Create a betting account now and catch some blistering Stanley Cup Playoffs action.

Comments
comments