---
Can the United States be stopped in Olympic basketball? That's the question lingering on everyone's minds right now as we head closer and closer to Rio 2016. The last time that the U.S. suffered such a huge upset in international stage was back in the 2006 FIBA World Championship, where the Greeks eliminated them in the semifinals. Will we witness an improbable collapse from the Americans, or will they blitz through the competition?
Read on below for a complete preview of the upcoming action in the men's Olympic basketball tournament.
---
Cash In on the Best Online Sportsbook Offers Now at TopBet!
---
2016 Summer Olympics Men's Basketball Preview and Prediction
Favorite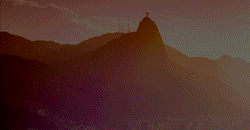 It hasn't happened yet, but you can expect the United States men's basketball squad to come away with the gold medal in Rio. Even if this year's roster won't be featuring Stephen Curry or LeBron James, the level of talent that this team currently owns is still unmatched.
And with notorious head coach Mike Krzyzewski and Olympic veterans Kevin Durant and Carmelo Anthony leading the charge for the star spangled banner, the lack of international experience in their lineup shouldn't be too much of an issue at all. USA is bound to dominate this competition as always.
Sleepers
If there's any country that could match closest to the skill level and size of the United States, that's probably Spain.
Unfortunately, key players like Marc Gasol and Serge Ibaka won't be in action for the Spaniards, but they should still be tough to deal with. After all, they are led by a solid core of veterans and former NBA players in Pau Gasol, Jose Calderon, Juan Carlos Navarro, Rudy Fernandez, Sergio Rodriguez and Ricky Rubio.
It's going to take almost everything that Spain has in order to seize the crown away from the Americans. That looks unlikely, however, there's always room for an upset especially at the Olympics, where the pressure will mostly be on the defending world champions.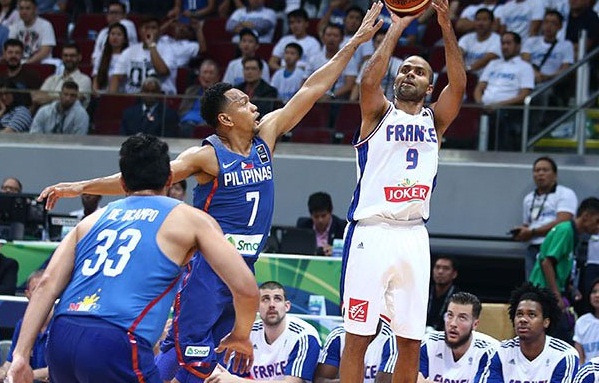 France also has a formidable lineup. This team, actually, could even end up as the new champions in Rio if everyone consistently contributes. Calling the shots at point guard is Tony Parker and running alongside him in the backcourt is the MVP of the qualifiers in Manila, Philippines—Nando De Colo.
Lurking around the paint are Boris Diaw and center Rudy Gobert, whose presence alone is enough to intimidate any player intending to drive towards the cup.
Parker, though, will arguably be the most integral player for Les Bleus. He's going to have to pull out all his tricks, or switch into vintage mode more often than before to give his country a fighting chance to win the gold. Parker and co. are priced at +800 to finish atop of Group A.
Long Shot
Many are expecting China, which is pegged at +300 to win the most gold medals, to have a successful run in Rio, but it's safe to say that its men's basketball team won't be bringing home any medal at all. In fact, you can already assume that they'll finish last in group play for the second-straight time.
To be fair though, Team Dragon has some talent on its side like Yi Jian Lian and the pair of newly-drafted NBA rookies in Zhou Qi and Wang Zhelin. The offense will mainly revolve around those three players and it'll be fun to watch how well they can hold their ground against stronger nations.
Writer's Prediction
USA (-1,200) brings home the gold. Enough said.
Create a betting account now and cash in on all the upcoming action at the Rio 2016 Olympics.

4,020 total views, 1 views today
Comments
comments