For the first time this postseason, the San Jose Sharks find themselves trailing after Game 1 after losing to the series opener to the St. Louis Blues. There' still a long way to go, however, so the Blues have no reason to celebrate. Will the Sharks bounce back and even the series up before heading back home? Or will the Blues go up 2-0? Read on below for our complete preview of the Western Conference Finals Game 2.
NHL News and Predictions
---
Sharks vs. Blues Game Two Preview
Where: Scottrade Center, St. Louis
When: Tuesday, May 17, 2016, 8:00 PM ET
Line: San Jose Sharks (+110) vs. St. Louis Blues (-130); total: 5.0 – view all NHL lines
TV Broadcast: NBCSN
---
Betting on the San Jose Sharks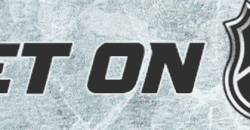 San Jose opened up the western conference finals with a 2-1 loss to St. Louis on Sunday. While that wasn't the start the Sharks had in mind prior to this series, there are still some positive takeaways they'll bring with them heading into tonight's contest.
For one, the Sharks managed to control most of the possession in Game 1, outshooting St. Louis, 32-23. That's despite the Blues' physical play that resulted into a number of San Jose turnovers. Thomas Hertl scored the lone goal for San Jose while some of the other Sharks top guns managed to get off lots of shots too, albeit without success against Blues goalie Brian Elliott.
The Sharks are the top scoring team in the playoffs with an average of 3.23 goals per game so it's not crazy to think that they'll get Elliott at least in one game this series. Hopefully for them, that'll include tonight's game on the road. The Sharks are 4-2 in their last six games at Scottrade Center.
A better job defensively, especially from netminder Martin Jones, could swing the tide in the Sharks' favor. Jones allowed two goals on 23 shots in Game 1. So far in the postseason, Jones is 8-5 with a 2.16 GAA and .918 SV%.
Betting on the St. Louis Blues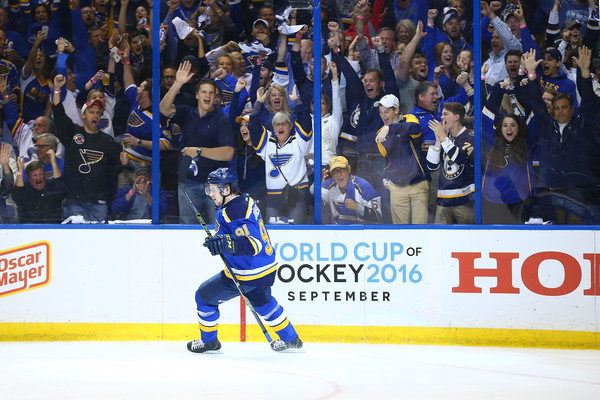 Fortunately for the Blues, they have the better goalie in this series or at least in Game 1, when they were led by the exceptional netminding of Brian Elliott.
Elliott turned away 31 of San Jose's 32 shots to improve his playoff record to 9-6 to go with a 2.20 GAA and a .932 SV%. The Sharks are 3-2 in Elliott's last five home starts.
The Blues also played physical on San Jose. They outhit the Sharks, 28-14. Bullying opponents to take out their rhythm has been a staple of Blues hockey this postseason and it somehow proved effective against the high-scoring Sharks. Based on the result, the Blues will continue this style of play moving forward.
St. Louis' penalty kill impressed on Sunday, shutting down all of the Sharks' three power play attempts. That and Elliott's tremendous goaltending make the Blues rank eighth this postseason with an 81.0 percent success rate  in penalty killing.
Writer's Prediction
St. Louis (-130) wins, 3-2.
Create a betting account now and build a winning NHL parlay.

Comments
comments